The Universal Swivel Belt is a premium attachment for resistance training. Built with a movable buckle clip, attach your Slastix resistance bands to this belt to have freedom of movement to diversify your workout.
Product Details
| | |
| --- | --- |
| Weight | 0.3 lbs |
| Dimensions | 5 × 2.5 × 2 in |
Shipping and Returns
We offer free shipping on orders over $100. Learn more
Our metal products are made to order and have an average lead time of 7-10 days.
Lead time for our "soft goods", such as our resistance bands, accessories, and most attachments, have a lead time of about 3 days.
Returns are available within 30 days of the date of purchase. Learn more
Warranty
All metal fabricated products, such as our anchoring systems and plyo boxes, carry a 5-year frame warranty and a 1-year wear and tear part warranty.
Stroops "soft goods" carry a 6-month commercial warranty and a 1-year home use warranty.
Slastix resistance bands are an excellent tool for explosive training and other full-body exercises, and the Universal Swivel Belt is a key to making it work.
Other belts restrict you to one direction of movement at a time, slowing your workout down as you adjust your belt for each exercise. The free-motion clip on the Universal Swivel Belt makes it possible for you to make up to 360-degree turning movements without being impending by where your band attaches to you.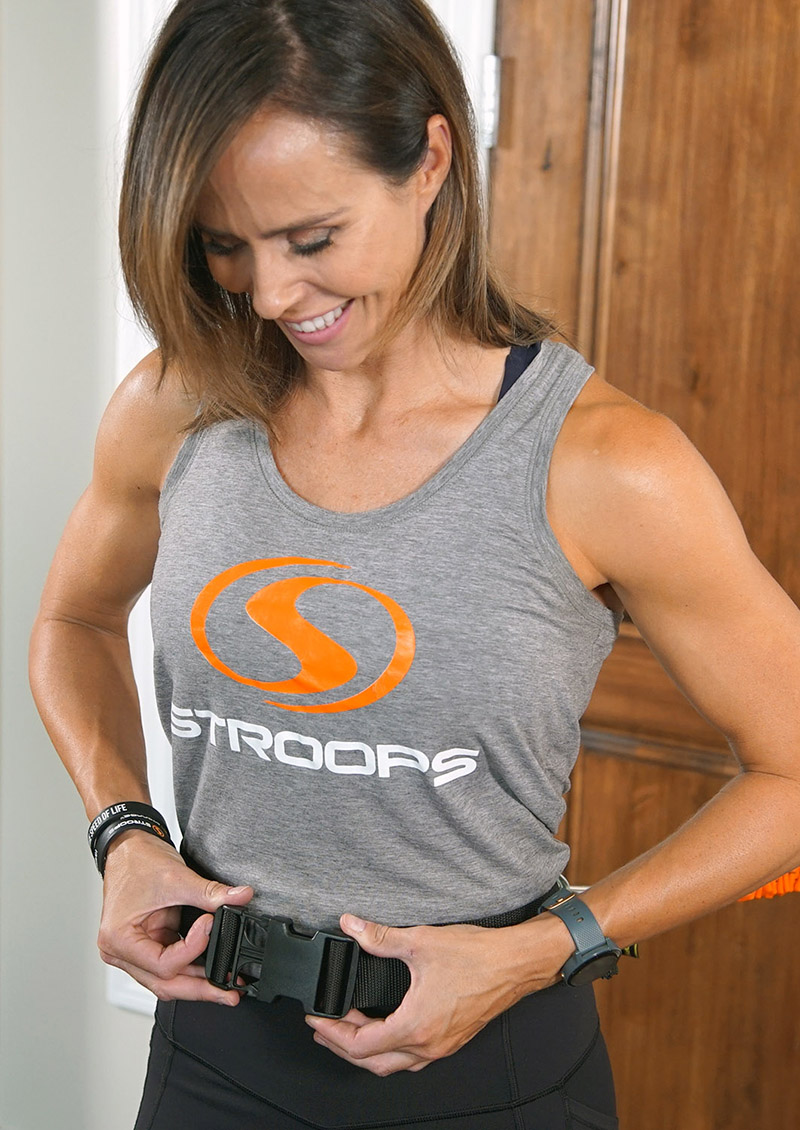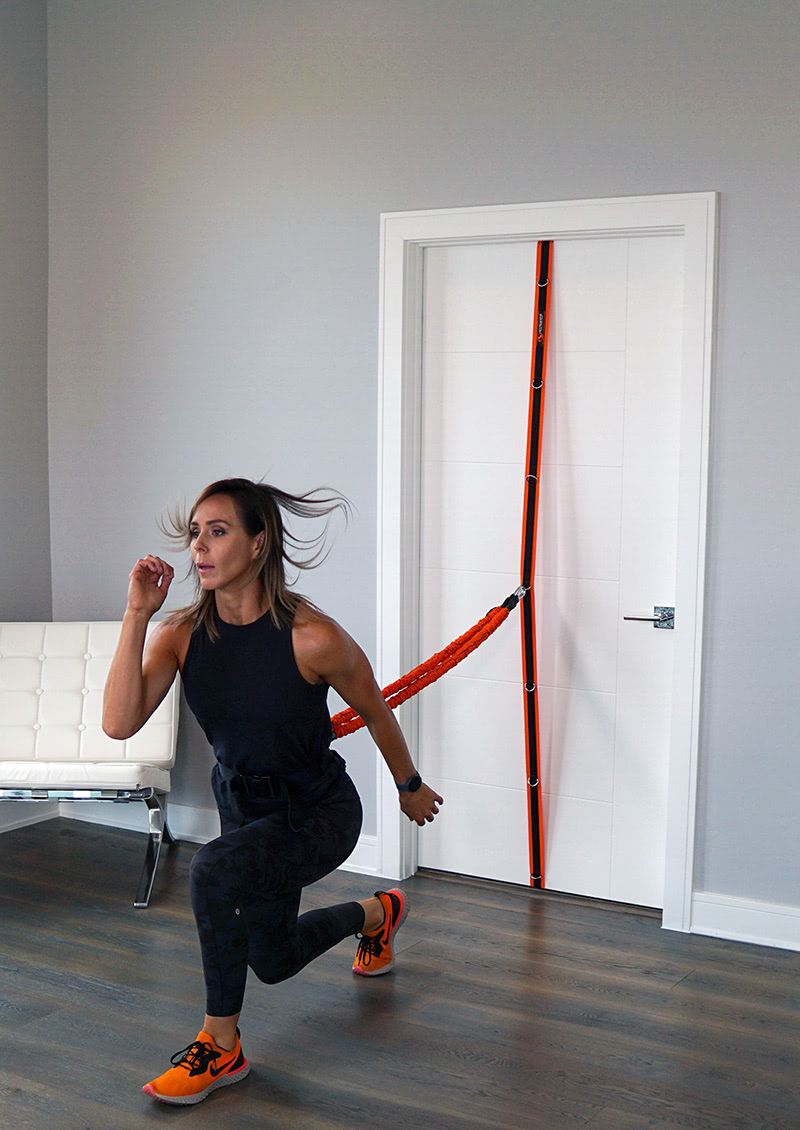 The Universal Swivel Belt buckle clip is easy to adjust to fit to any sized athlete. Paired with a safe and durable Slastix resistance band, you'll be able to practice athletic movements like laterals, sprints, and jumps.
You can see more of how to use this product by accessing our free Training Room. You'll be guided through various exercises and full workouts led by our professional network of Stroops personal trainers.
Looking for training ideas?
Our free Training Room will guide you on your fitness journey with hundreds of videos, from specific exercises to full workouts, led by professional Stroops personal trainers.