Pain-free living made possible by customizable rehab for your spine.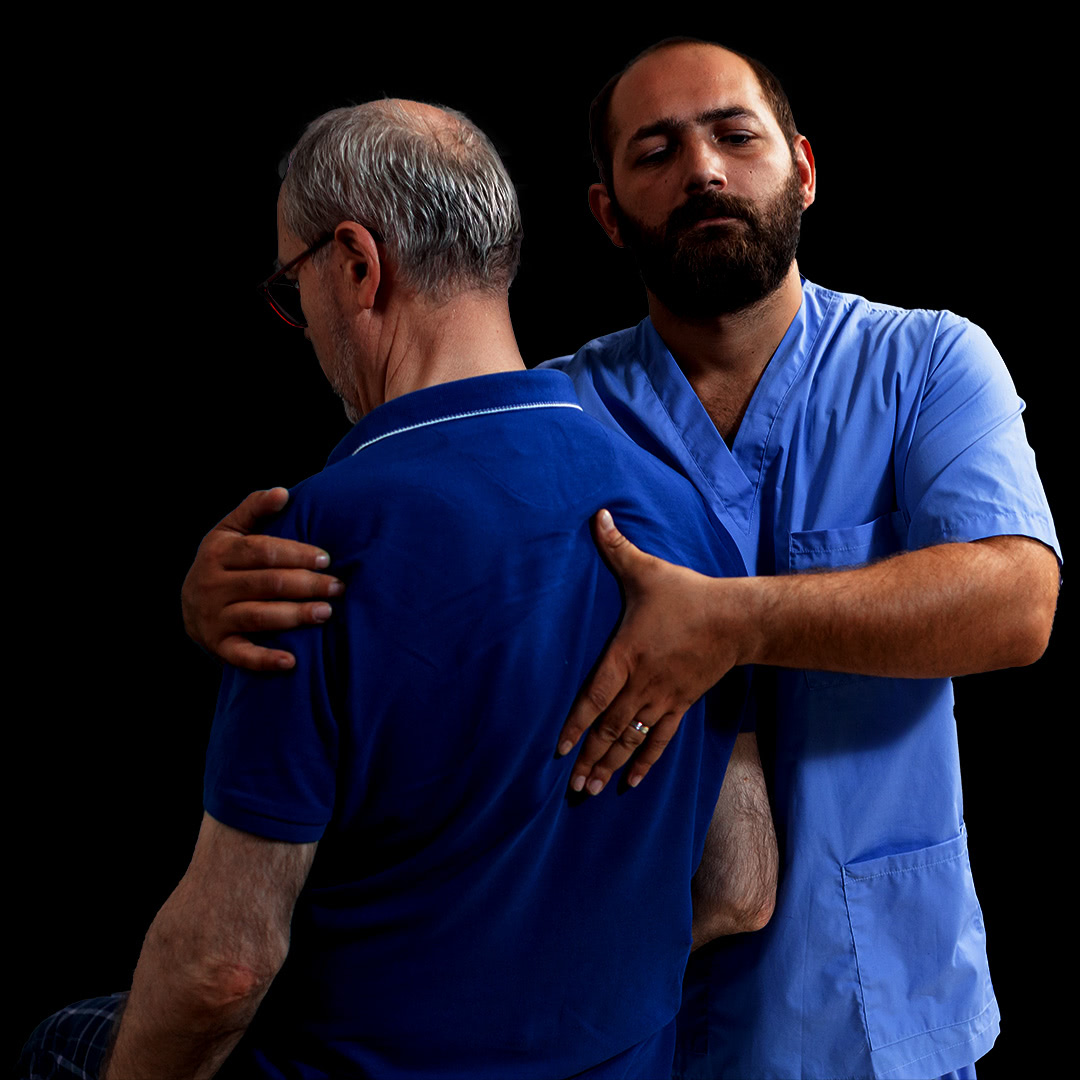 Here at Stroops Chiropractic, we coined the slogan, "Optimize Your Movement," signifying our dedication to helping chiropractic patients achieve the utmost strength, mobility, and health. That's why we've created and patented devices and systems that help patients specifically target areas in need, including various parts of the back. Here, we begin with the end in mind: a pain-free patient with great posture in their best health. Trust Stroops as a leader in pain-relieving corrective care and restoring natural movement.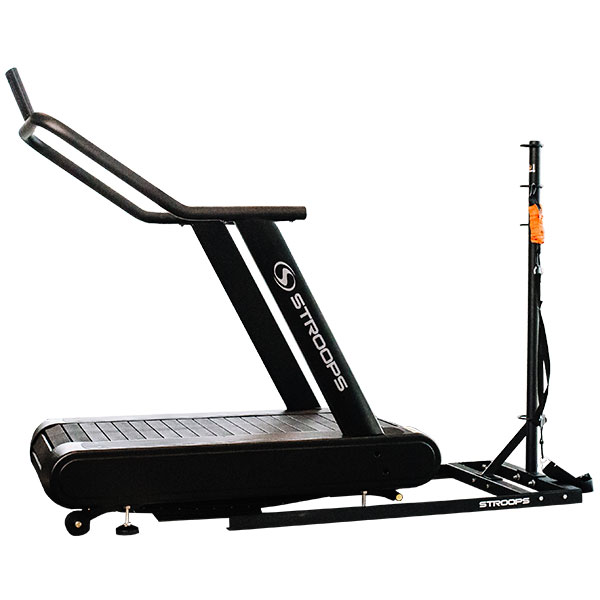 The Optimill® is the only treadmill that gives you the true experience of movement. This flat, motorless treadmill requires you to move the belt by driving your foot forward like you would moving on solid ground. Standard treadmills are tough on the back and joints and can lead to greater pain. The Optimill® features a shock-absorbent slat belt and moves more smoothly with you for a more authentic yet low-impact run.
The Movement Optimizer is the ultimate solution for posture and gait correction. This all-inclusive frame helps patients to anchor resistance bands for low-impact workouts. When paired with the Optimill®, the Movement Optimizer works to help patients straighten their back and posture when walking.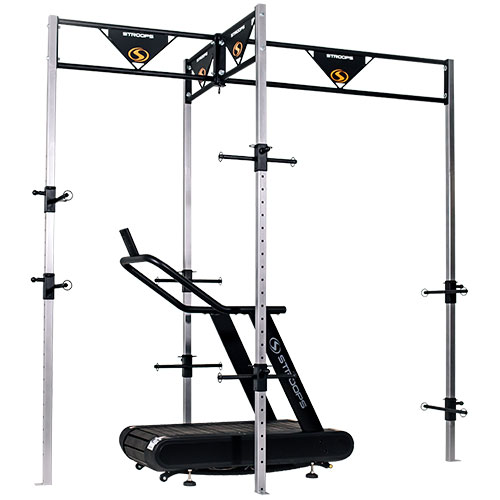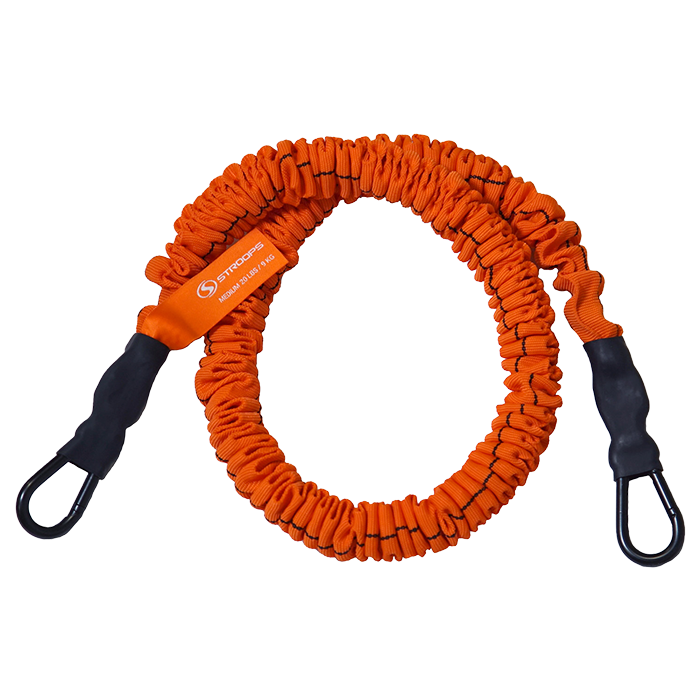 Slastix resistance bands are the evolution of safety and performance in resistance band training and exercise. The safety sleeve around the band prevents breakages from becoming harmful. The sleeve also keeps the band from incurring damage from use and slows down the wear and tear so you can use it longer. Variable resistance offered by the band will help users to strengthen their core and back muscles.
For anyone exercising with resistance bands, there is no better anchor than the Spine. It's tailor-made for resistance bands with a low-profile design and a small footprint, so you have more space to work out. Space is key in helping your chiropractic exercises achieve maximum flexibility.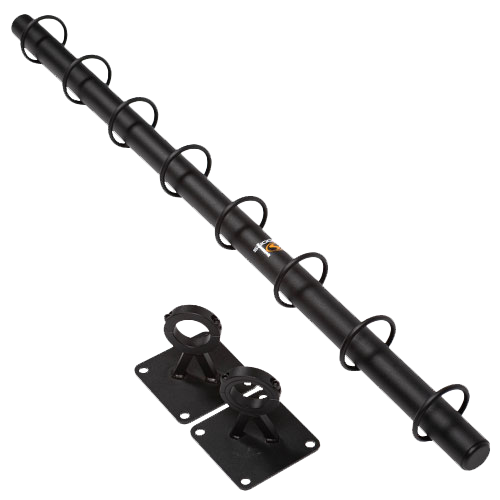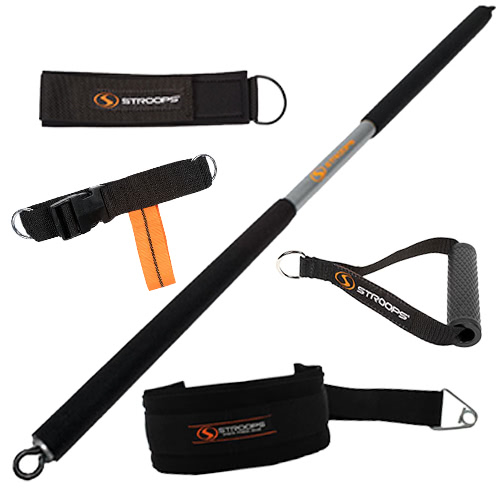 Every resistance band workout is made better by the right handle or the right attachment. Stroops manufactures all resistance band attachments in the U.S.A. to ensure the highest quality and durability. Trust these attachments, like the Fit Stik or Cotton Loops, to help you find the best solution for your exercise.