Stroops Pilates Cotton Loops are durable, comfortable cloth handles to complement your pilates and mobility exercises. Pair these with Slastix resistance bands or any other band or cable machine to get a great arm or leg workout.
*Pilates Cotton Loops are sold in pairs.
Product Details
| | |
| --- | --- |
| Weight | 0.3 lbs |
| Dimensions | 7 × 5 × 1.5 in |
Shipping and Returns
We offer free shipping on orders over $100. Learn more
Our metal products are made to order and have an average lead time of 7-10 days.
Lead time for our "soft goods", such as our resistance bands, accessories, and most attachments, have a lead time of about 3 days.
Returns are available within 30 days of the date of purchase. Learn more
Warranty
All metal fabricated products, such as our anchoring systems and plyo boxes, carry a 5-year frame warranty and a 1-year wear and tear part warranty.
Stroops "soft goods" carry a 6-month commercial warranty and a 1-year home use warranty.
Comfort. Performance. Elegance.
The Pilates Cotton Loops are a simple yet durable and comfortable design. These cloth handles make it possible to add resistance to your mobility and pilates workout without being uncomfortable or irritating.
Pilates workouts are meant to strengthen mind and body and improve posture and flexibility through low-impact exercises. Stroops designed the Pilates Cotton Loops to help you pursue this end.
The PIlates Cotton Loops are versatile in use so you can exercise your arms, legs, shoulders, and core muscles.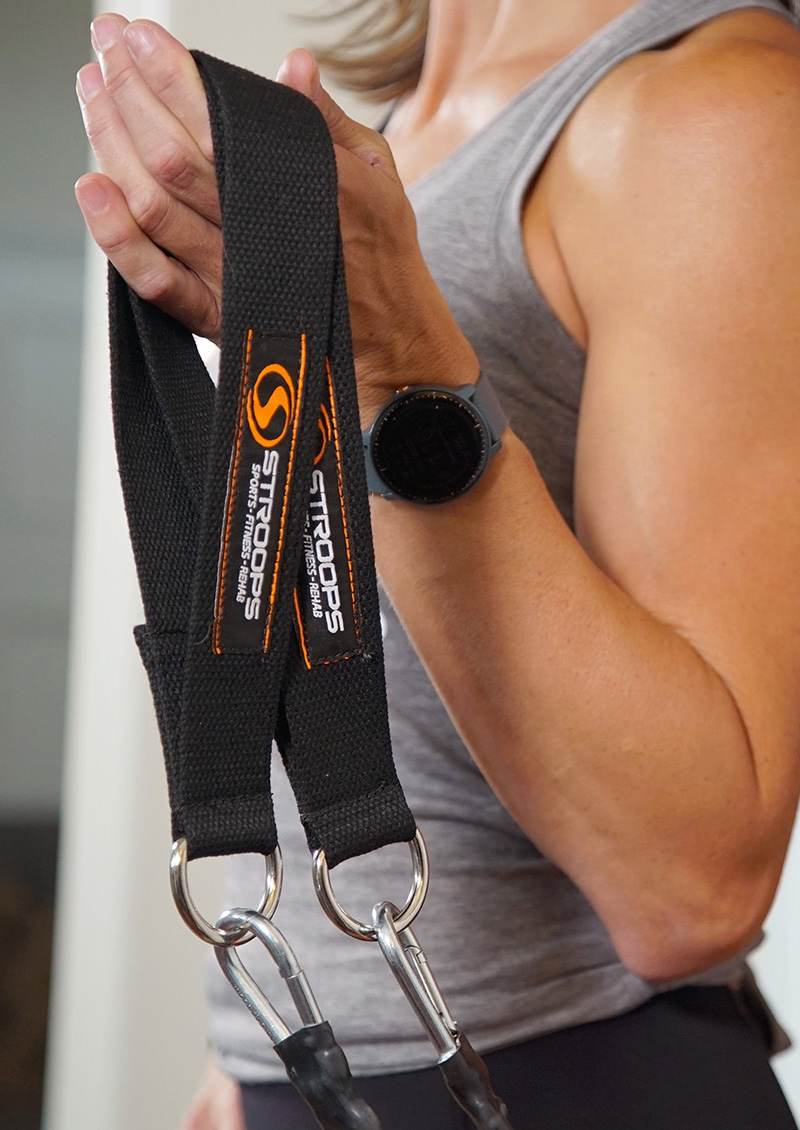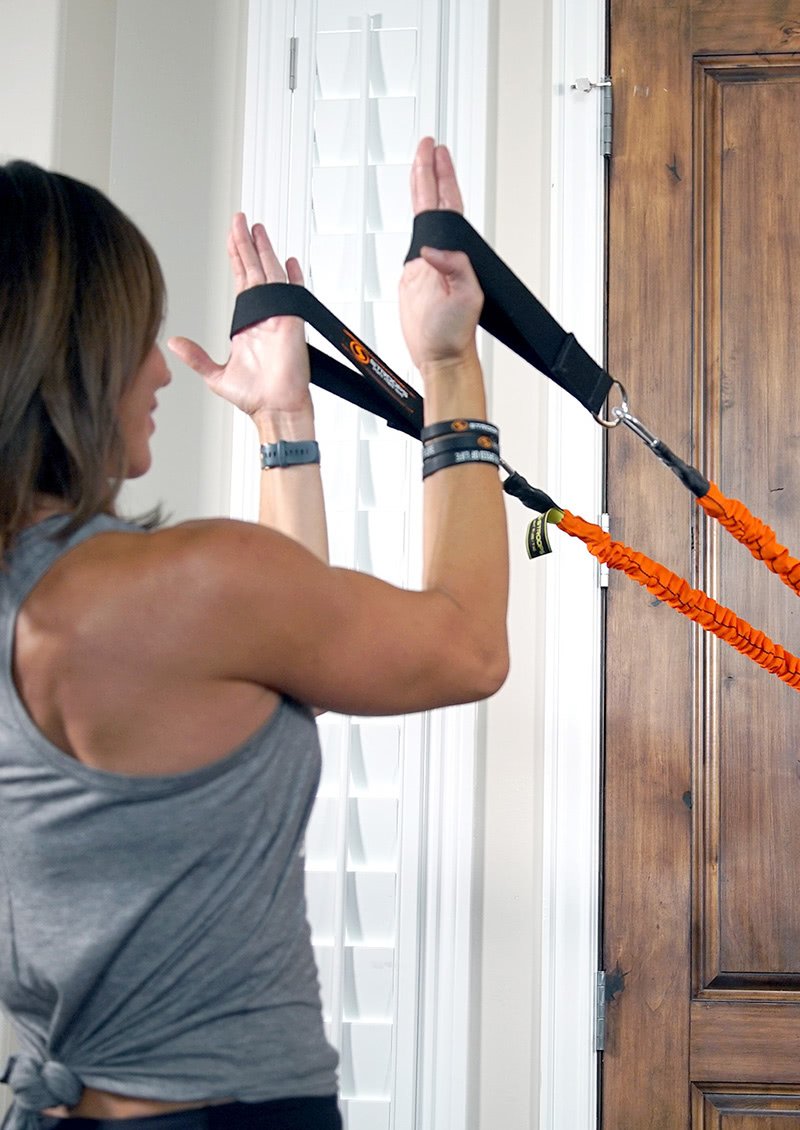 Pilates Cotton Loops have attached D-ring clips meant to attach Slastix resistance bands to intensify your workout. You can also pair these handles with any other resistance band you own, or use them as a cable machine attachment to get the most out of your mobility.
Looking for training ideas?
Our free Training Room will guide you on your fitness journey with hundreds of videos, from specific exercises to full workouts, led by professional Stroops personal trainers.