Our uniquely designed Foot Strap makes it possible to use Slastix resistance bands for various leg exercises. The strap can connect from multiple points to diversify your workout and help you make the best of leg day.
*Each Foot Strap is sold separately.
Product Details
| | |
| --- | --- |
| Weight | 0.15 lbs |
| Dimensions | 5.5 × 4.5 × 1.5 in |
Shipping and Returns
We offer free shipping on orders over $100. Learn more
Our metal products are made to order and have an average lead time of 7-10 days.
Lead time for our "soft goods", such as our resistance bands, accessories, and most attachments, have a lead time of about 3 days.
Returns are available within 30 days of the date of purchase. Learn more
Warranty
All metal fabricated products, such as our anchoring systems and plyo boxes, carry a 5-year frame warranty and a 1-year wear and tear part warranty.
Stroops "soft goods" carry a 6-month commercial warranty and a 1-year home use warranty.
The Stroops Foot Strap is specially designed to fit any foot size. It comes with two D-ring clips on either side of your foot, and the strap itself is also compatible and strong enough to work as an anchor point, so there's no limit to where you can attach your band. Use this strap for comfort and performance in lower body and core workouts.
Don't have Slastix? The Foot Strap is still a great solution as its simple multi-point design is compatible with any band or cable with an anchor.
The Foot Strap is built to last as you kick, crunch, and bicycle your way to your fitness goals.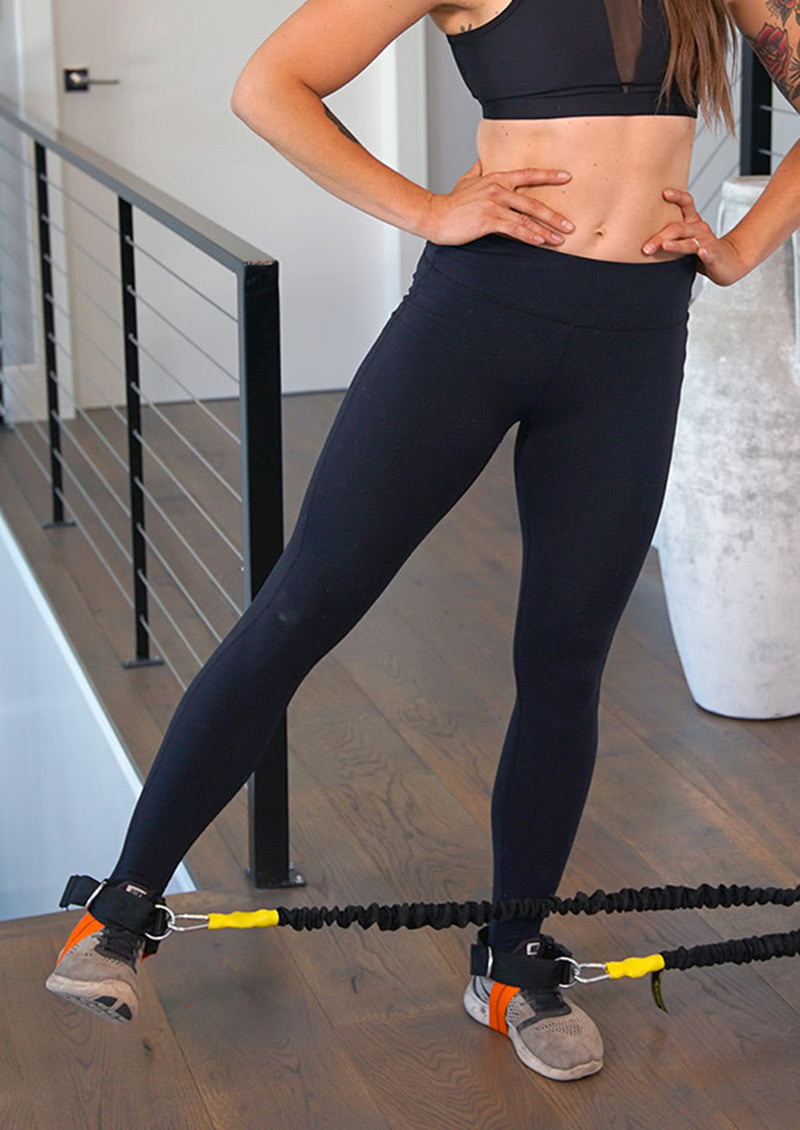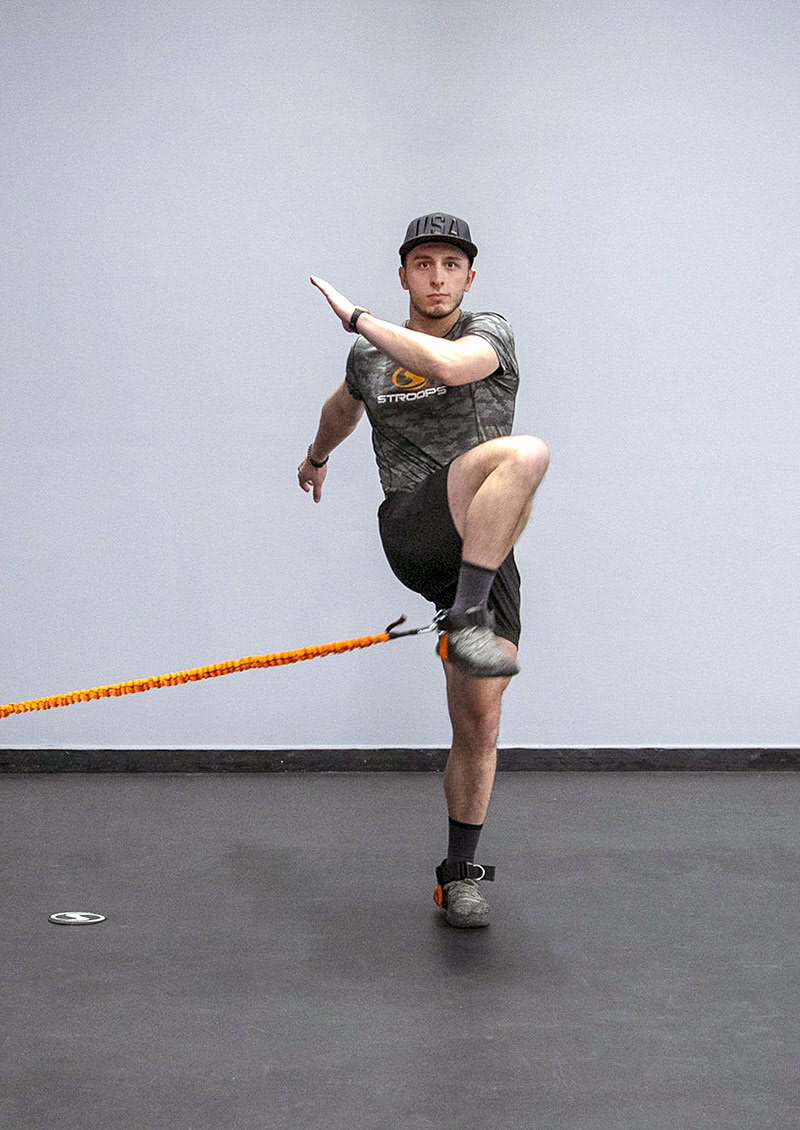 The Stroops Foot Strap pairs perfectly with Slastix resistance bands to strengthen your core and lower body through resistance training. Some exercises include:
Kickbacks
Abduction
Bicycle crunches
Looking for training ideas?
Our free Training Room will guide you on your fitness journey with hundreds of videos, from specific exercises to full workouts, led by professional Stroops personal trainers.