The Fit Stik Pro Bar is the ultimate functional training tool. This 39-inch aluminum bar is durable and long-lasting and will aid you in full-body exercise and functional athletic movements like rows and swings. This is the perfect tool to turn up the heat on your resistance training.
Product Details
| | |
| --- | --- |
| Weight | 1.7 lbs |
| Dimensions | 42 × 1 × 1 in |
Shipping and Returns
We offer free shipping on orders over $100. Learn more
Our metal products are made to order and have an average lead time of 7-10 days.
Lead time for our "soft goods", such as our resistance bands, accessories, and most attachments, have a lead time of about 3 days.
Returns are available within 30 days of the date of purchase. Learn more
Warranty
All metal fabricated products, such as our anchoring systems and plyo boxes, carry a 5-year frame warranty and a 1-year wear and tear part warranty.
Stroops "soft goods" carry a 6-month commercial warranty and a 1-year home use warranty.
Push yourself like a Pro.
The Fit Stik Pro Bar expands on the abilities of the original Fit Stik Bar. The Pro is 39 inches long with dual anti-slip handles. Each end has a built-in ball-bearing swivel eyelet that can spin unobstructed a full 360 degrees to give you free range of motion in your exercise.
Made in the USA, this aluminum bar is built to handle enough weight to challenge you while staying durable. With the Fit Stik Pro Bar, you'll get the intensity you need to push yourself and train in real-world movements.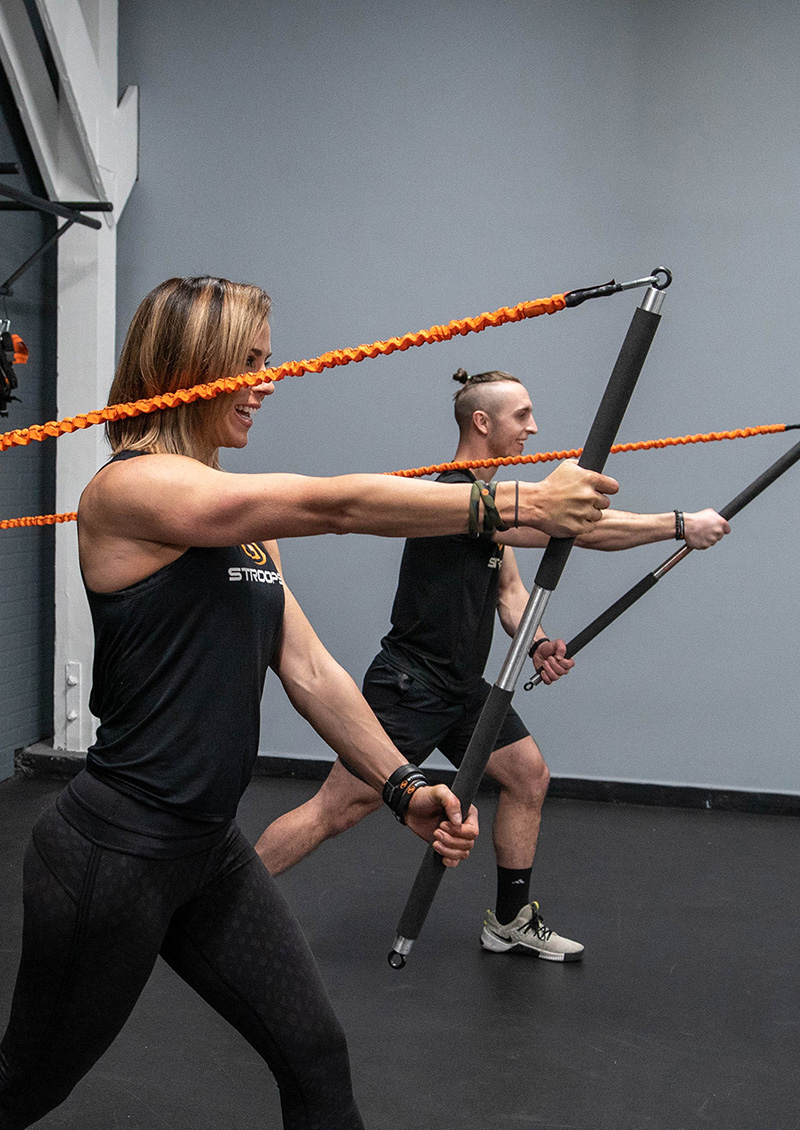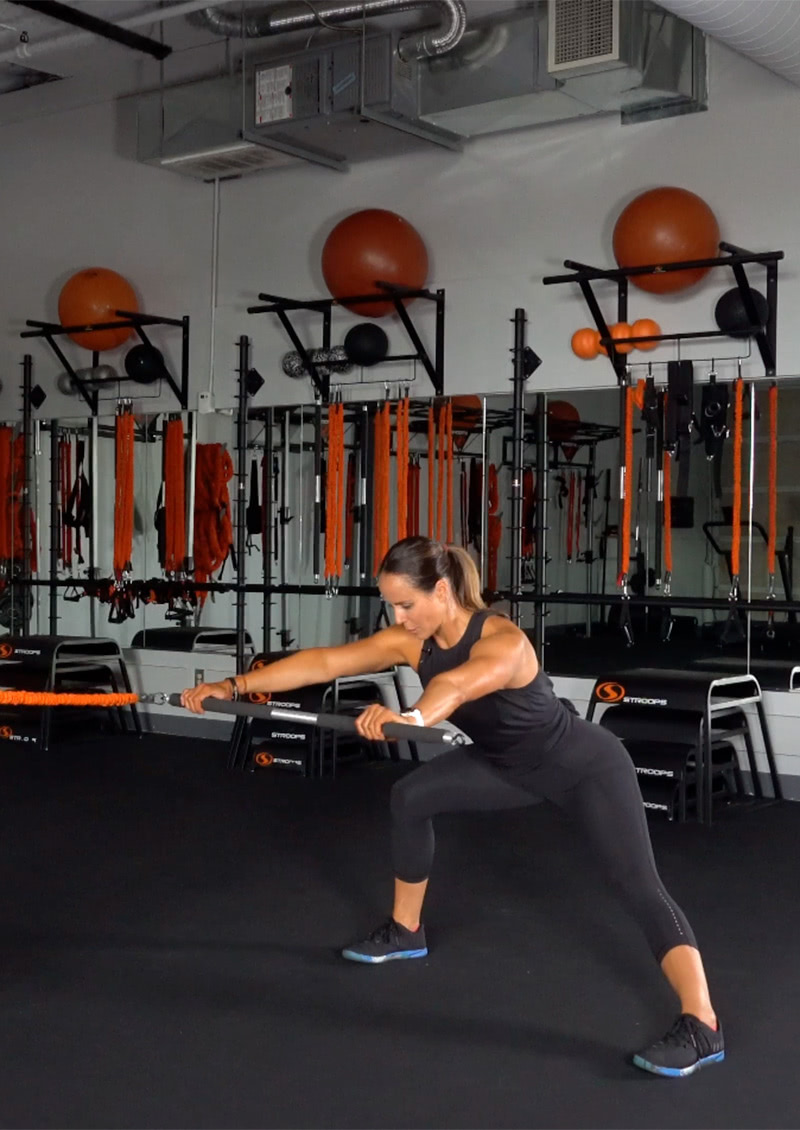 The design of the Fit Stik Pro Bar is best paired with Stroops' Slastix resistance bands, but that's not all. The simplistic design and functional anchor points make it a great fit as a cable machine attachment, or with any kind of resistance band.
The longer length of the Fit Stik Pro Bar is geared towards giving you a solution to training for real athletic movements. Make your hockey or baseball swing as explosive as possible, or add more power to your rowing motions.
Combine that with your common fitness exercise, and power up your full body with the Fit Stik Pro Bar.
Looking for training ideas?
Our free Training Room will guide you on your fitness journey with hundreds of videos, from specific exercises to full workouts, led by professional Stroops personal trainers.