The Textured Grip Handle allows you to keep a solid grip on your equipment during your workout. The handle pairs perfectly with our Slastix resistance bands to compliment your upper body workouts and provide a safer, more comfortable workout experience.
*Each Textured Grip Handle is sold separately.
Product Details
| | |
| --- | --- |
| Weight | 0.2 lbs |
| Dimensions | 5 × 3 × 1.5 in |
Shipping and Returns
We offer free shipping on orders over $100. Learn more
Our metal products are made to order and have an average lead time of 7-10 days.
Lead time for our "soft goods", such as our resistance bands, accessories, and most attachments, have a lead time of about 3 days.
Returns are available within 30 days of the date of purchase. Learn more
Warranty
All metal fabricated products, such as our anchoring systems and plyo boxes, carry a 5-year frame warranty and a 1-year wear and tear part warranty.
Stroops "soft goods" carry a 6-month commercial warranty and a 1-year home use warranty.
The Textured Grip Handle is a must-have for users of our Slastix resistance bands. Progress in your exercises with safety and comfort, and trust in a handle that's built to last longer than your standard economic style.
Each handle has an attached D-ring clip end compatible with our Slastix resistance bands or with any other cable machine. The texture of the grip enables you to keep a solid hold of your band during high-intensity workout sessions.
Level up your workout with a handle like no other.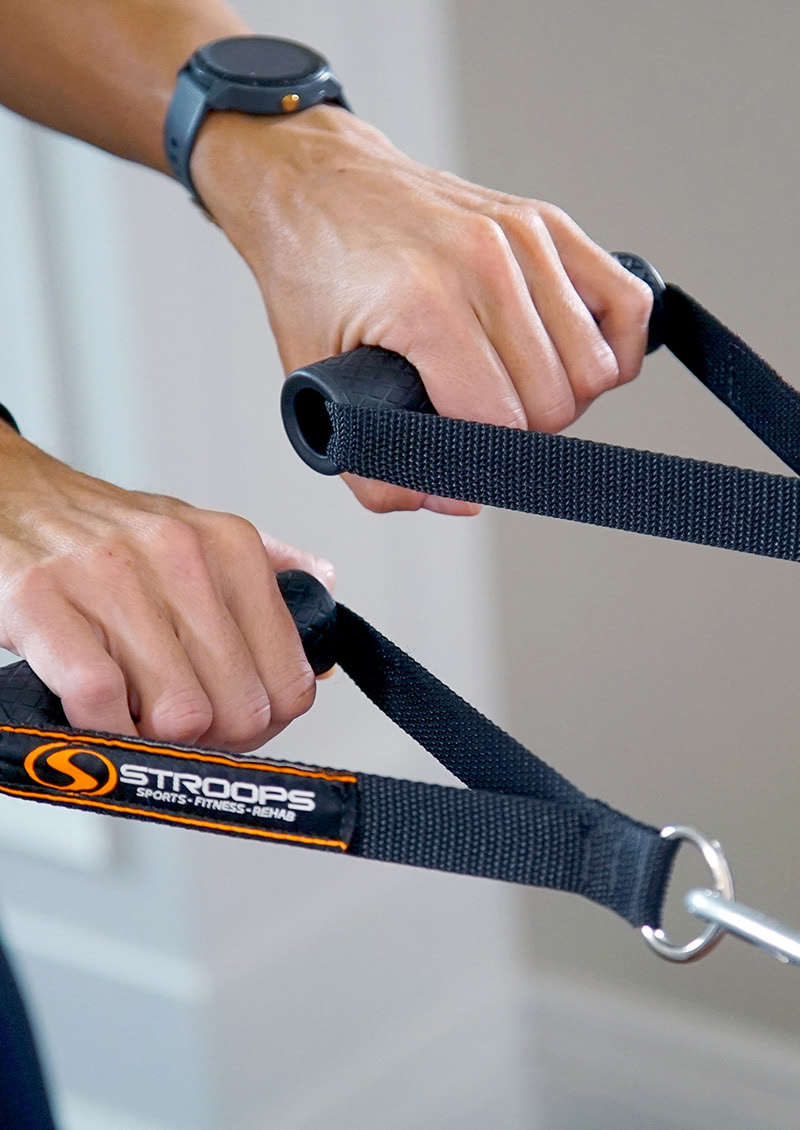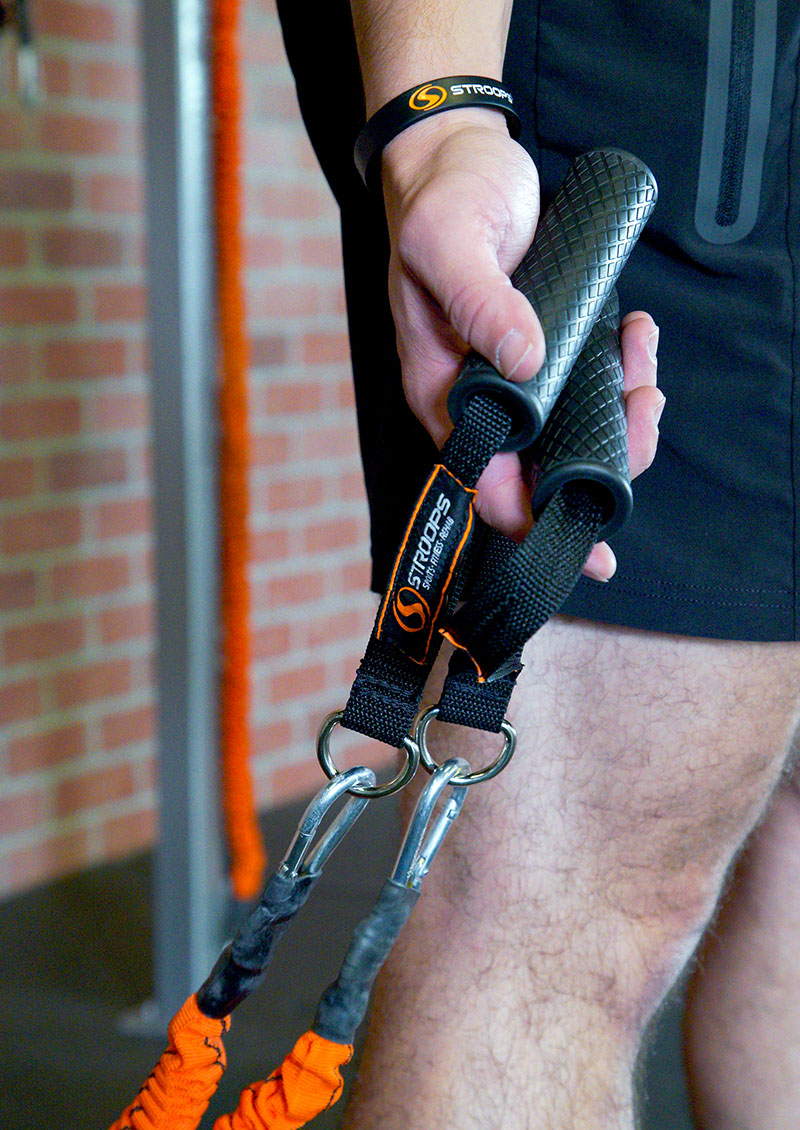 The Textured Grip Handle ideally couples with our Slastix resistance bands to complete your training system, but you don't have to stop there.
Its simple design makes it compatible with any cable machine you can hook it into, whether you're at your local gym or have other workout equipment at home that works with it.
Users have benefitted from using the Textured Grip Handle in a number of situations to enhance their comfort and stabilize their hold on their resistance weight.
Looking for training ideas?
Our free Training Room will guide you on your fitness journey with hundreds of videos, from specific exercises to full workouts, led by professional Stroops personal trainers.