The Spine Strap is a key piece of your at-home personal gym. This strap pairs with Slastix resistance bands to give you a versatile range of anchor points from high to low while keeping your door protected with its dual-strap design.
Product Details
| | |
| --- | --- |
| Weight | N/A |
| Dimensions | N/A |
| Color | Orange, Black |
Anchor Details
Max Users: 2
Anchor Point Connections: 7
Max Resistance Weight: 150lbs
Shipping and Returns
We offer free shipping on orders over $100. Learn more
Our metal products are made to order and have an average lead time of 7-10 days.
Lead time for our "soft goods", such as our resistance bands, accessories, and most attachments, have a lead time of about 3 days.
Returns are available within 30 days of the date of purchase. Learn more
Warranty
All metal fabricated products, such as our anchoring systems and plyo boxes, carry a 5-year frame warranty and a 1-year wear and tear part warranty.
Stroops "soft goods" carry a 6-month commercial warranty and a 1-year home use warranty.
Take your workout anywhere.
The Spine Strap makes it possible to set up a full workout station anywhere you have a door. Its setup is easy, and it features an anti-slip clasp on the back of the spine to securely hold it in place, so you can push yourself with confidence during exercise. The strap features seven anchor points going from the top to the bottom of your door, allowing you to diversify your exercises for a versatile, full-body workout.
The Spine Strap is compatible with any door up to 85 inches (roughly 7 feet) in height, and its design keeps your door safe from being damaged. For doors taller than 85 inches, we recommend purchasing the Spine Strap Extension to lengthen the strap another 24 inches.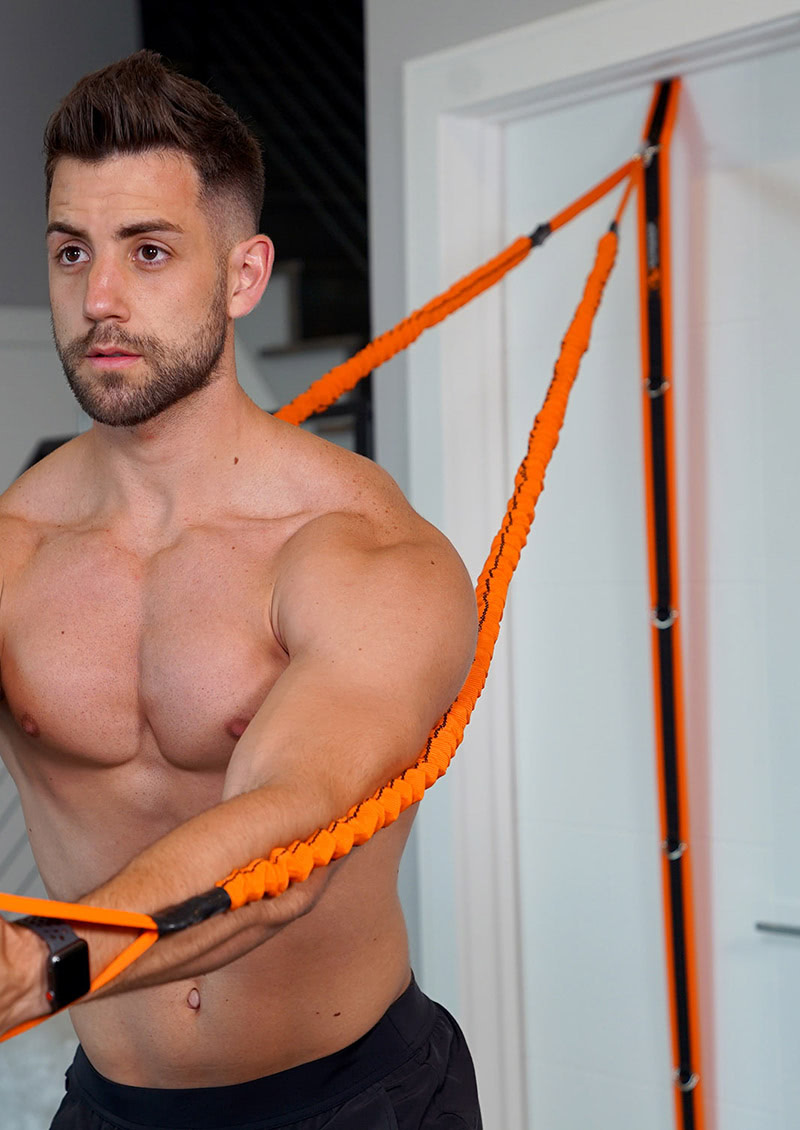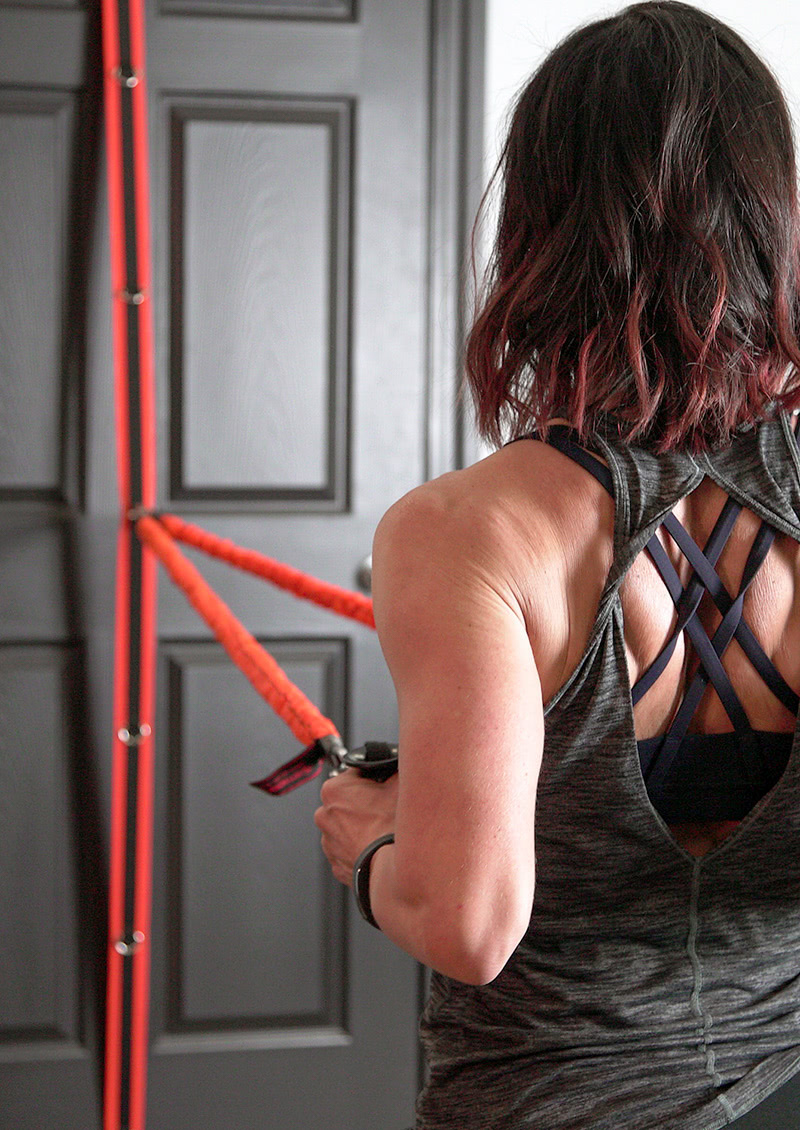 The Spine Strap is a perfect compliment to Slastix resistance bands, but it's also compatible as a cable machine attachment, or with any other equipment you have. Simply anchor any band or cable you have to the Spine Strap, and you'll have a reliable base for your at-home workout station.
On an average door size, the seven anchor points on the Spine Strap range from roughly 75 inches high to just a couple inches above the ground, so you can customize your workout with countless exercises to maximize your potential.