Get up to eight people working out at once with the Stroops Portable Base. This ground anchor comes with eight anchor points with a max capacity up to 350 pounds. Use plates to weigh it down, and attach your Slastix resistance bands for everyone to get a full-body workout.
*Weight plates are not included.
Product Details
| | |
| --- | --- |
| Weight | 15.95 lbs |
| Dimensions | 23 × 23 × 3.5 in |
Anchor Details
Max Users: 8
Anchor Point Connections: 8
Max Resistance Weight: 350lbs
Shipping and Returns
We offer free shipping on orders over $100. Learn more
Our metal products are made to order and have an average lead time of 7-10 days.
Lead time for our "soft goods", such as our resistance bands, accessories, and most attachments, have a lead time of about 3 days.
Returns are available within 30 days of the date of purchase. Learn more
Warranty
All metal fabricated products, such as our anchoring systems and plyo boxes, carry a 5-year frame warranty and a 1-year wear and tear part warranty.
Stroops "soft goods" carry a 6-month commercial warranty and a 1-year home use warranty.
Resistance training anywhere.
The Stroops Portable Base is an octagonal ground base with eight anchor points. From these points, you can attach Slastix resistance bands, or any other resistance band you have, to maximize your workout potential with up to eight users at a time. The base can be weighed down by plates on a centralized anchor, and the side underneath has a textural non-slip surface to keep in place while you push yourself to the limit.
Constructed out of steel in the USA, the Portable Base has a max capacity of up to 350 pounds, so you can have confidence in your anchor supporting you in the toughest workout. Without weight on it, the Portable Base weighs just under 16 pounds, making it easy to transport and set up your resistance training gym anywhere.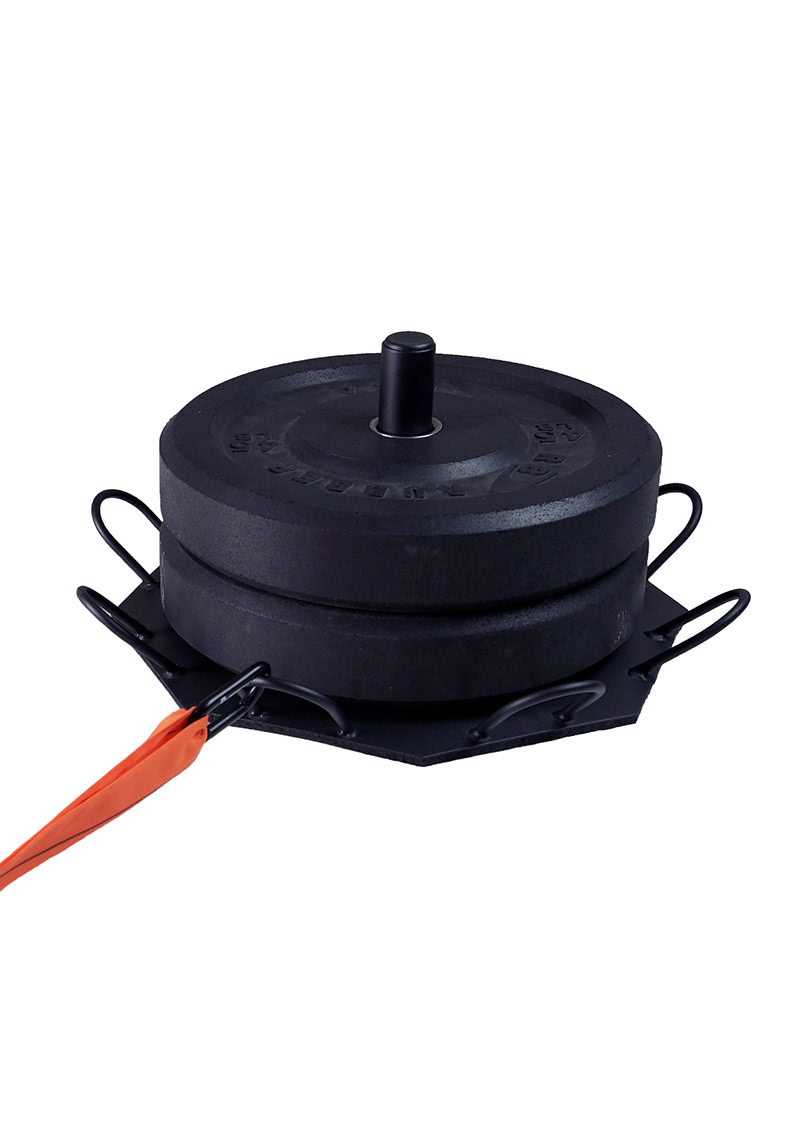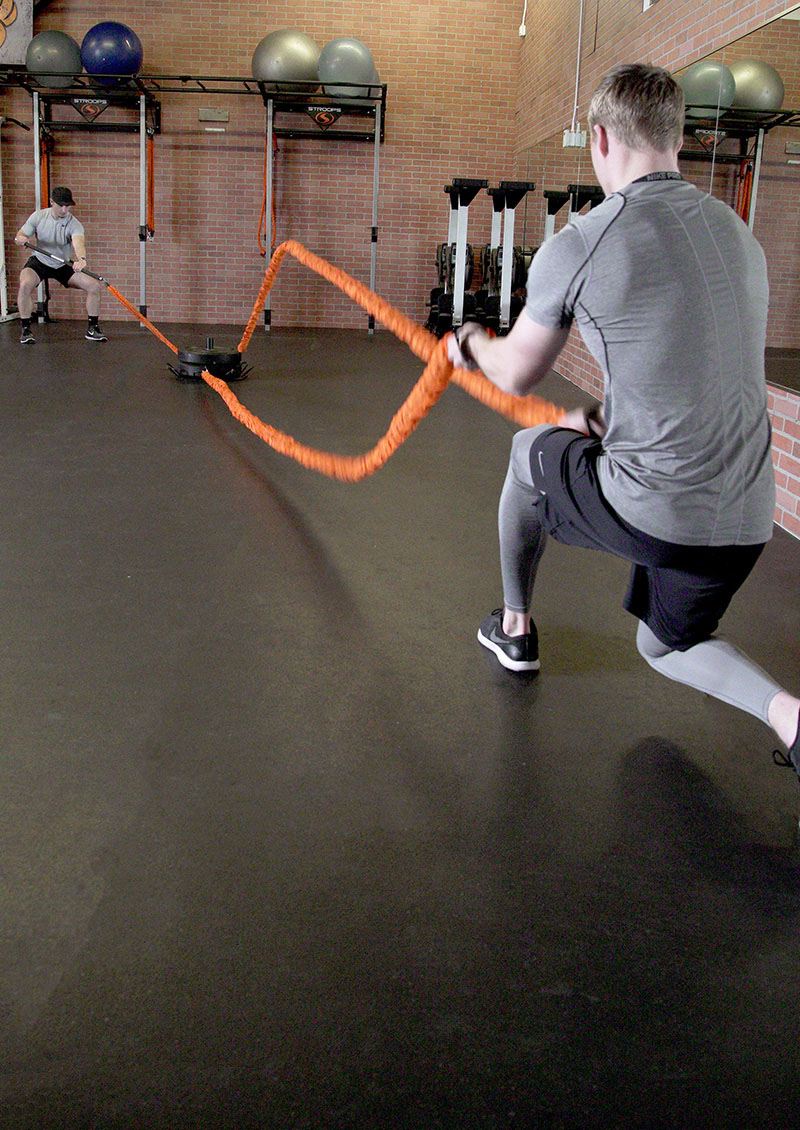 The Stroops Portable Base is sturdy enough to accommodate multiple forms of exercise, from conventional resistance band workouts to functional training and more. Because the anchor points are low to the ground, the base serves as a smart solution to add resistance to your mat pilates exercises or any floor work you're doing.
In addition to its pairing with resistance bands, the Portable Base works well as a sturdy anchor point for battle ropes. We recommend using the Son of the Beast, our elastic battle rope, to intensify your workout.
The Portable Base is the optimal solution for group training exercises. Use up to 12 feet in diametrical workout space and push your whole team or class. Get an all-around great workout experience anywhere with the Portable Base.