The Stroops Performance Rack is a multi-functional personal fitness station to level up your workout. You'll get all your resistance training and power training done in one spot with a low-profile, sleek, and adjustable performance center.
Use code "DAD20" for 20% off! Happy Father's Day!
Product Details
| | |
| --- | --- |
| Weight | 220 lbs |
| Dimensions | 96 × 36 × 16 in |
| Performance Accessories | Monkey Bars, None |
Product Resources
Anchor Details
Max Users: 2
Anchor Point Connections: 4
Max Resistance Weight: 300lbs
Shipping and Returns
We offer free shipping on orders over $100. Learn more
Our metal products are made to order and have an average lead time of 7-10 days.
Lead time for our "soft goods", such as our resistance bands, accessories, and most attachments, have a lead time of about 3 days.
Returns are available within 30 days of the date of purchase. Learn more
Warranty
All metal fabricated products, such as our anchoring systems and plyo boxes, carry a 5-year frame warranty and a 1-year wear and tear part warranty.
Stroops "soft goods" carry a 6-month commercial warranty and a 1-year home use warranty.
The ultimate personal gym.
The Stroops Performance Rack is your all-in-one training solution. This workout station is perfect for a variety of fitness spaces, including personal training gyms, performance centers, and rehab centers. The sleek, low-profile design is built to maximize functionality while keeping a small footprint.
The Performance Rack has four anchor points to attach Slastix resistance bands for resistance and low-impact training. The adjustable J-hooks on each side are built to support Olympic barbells, and the back end of the station supports all your additional weights with a max capacity of 300 pounds.
The top of the rack serves as reliable storage space for workout gear like medicine balls and others. You can also choose to include a monkey bar attachment for the top of the rack for more workout and training options.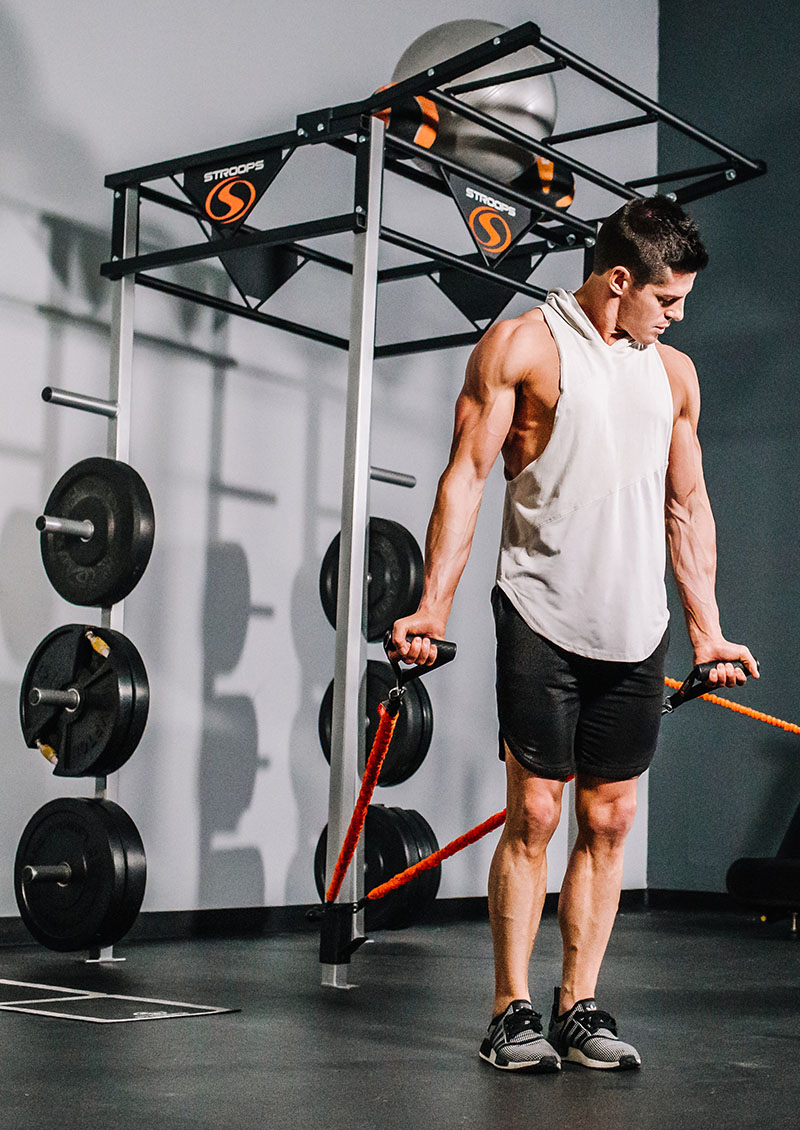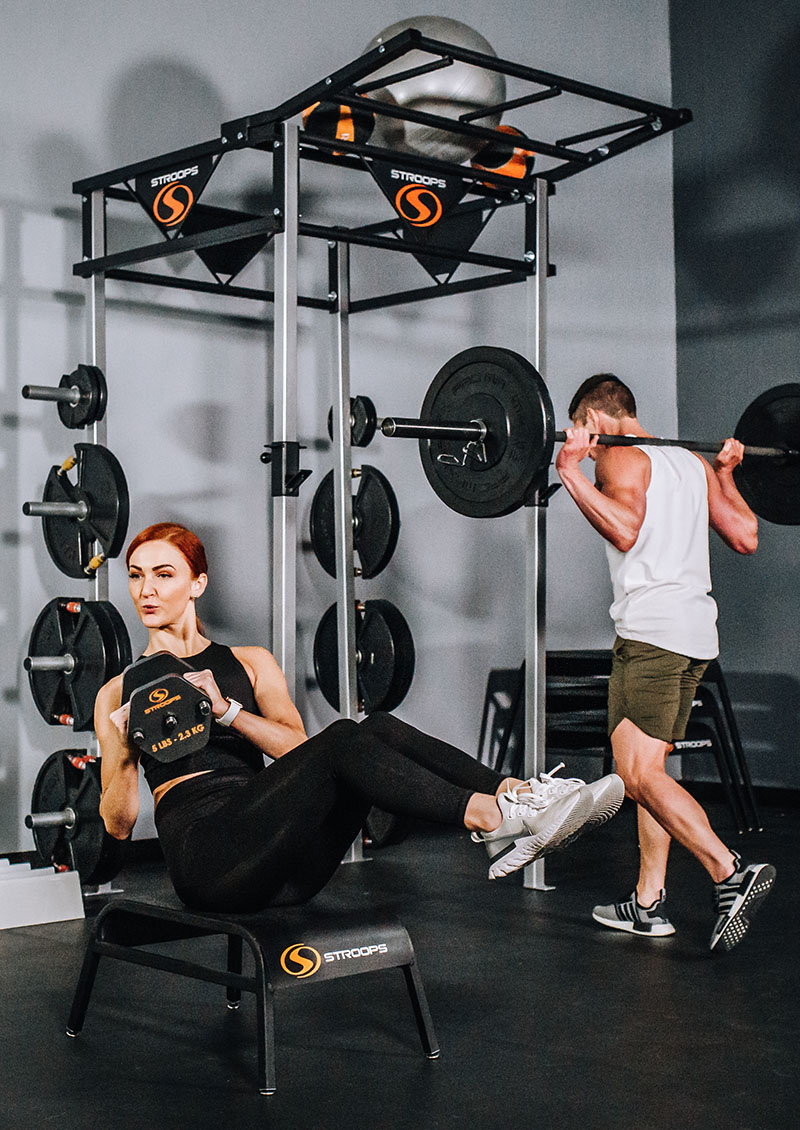 The Stroops Performance Rack serves a number of purposes for your workout needs, offering both power and resistance training in a single workout station. Whether you're looking to warm up or tone your muscles with low-impact training with Slastix resistance bands, or if you're looking to build yourself with Olympic training through squats and deadlifts, the Performance Rack will be your key.
The Performance Rack serves a variety of fitness spaces. It's been a great solution for rehab centers through its diverse usage. If you're a personal or athletic trainer, your clients will be able to perform their best while you have a functional, attractive workout space to train with.
The Performance Rack is capable of supporting a pair of users as easily as a single user due to its wide amount of functional accessibility.