The Stroops Performance Station is the premium fitness ecosystem. Its sleek, wall-mounted design has adjustable anchor points and J-hooks to form a universal workout station with a small footprint. Get an all-in-one workout in one spot with the Performance Station.
Product Details
| | |
| --- | --- |
| Weight | 90 lbs |
| Dimensions | 96 × 24 × 24 in |
| Performance Accessories | Monkey Bars, None |
Anchor Details
Max Users: 2
Anchor Point Connections: 4
Max Resistance Weight: 350lbs
Shipping and Returns
We offer free shipping on orders over $100. Learn more
Our metal products are made to order and have an average lead time of 7-10 days.
Lead time for our "soft goods", such as our resistance bands, accessories, and most attachments, have a lead time of about 3 days.
Returns are available within 30 days of the date of purchase. Learn more
Warranty
All metal fabricated products, such as our anchoring systems and plyo boxes, carry a 5-year frame warranty and a 1-year wear and tear part warranty.
Stroops "soft goods" carry a 6-month commercial warranty and a 1-year home use warranty.
Your all-in-one fitness center.
The Stroops Performance Station is a one-stop performance center with a small footprint built for any personal training gym, rehab center, or performance center. Its design is adjustable, sleek, and low-profile so you can get a full-body workout in just one spot.
The Performance Station is equipped with a rack with eight anchor points for Slastix resistance bands. Any Slastix attachment can also hook up to the rack for storage, and other accessories like medicine balls can be stored up top. The station also has adjustable J-hooks built to support Olympic barbells for squats and deadlifts.
The Performance Station can also come with or without a monkey bar attachment to the rack.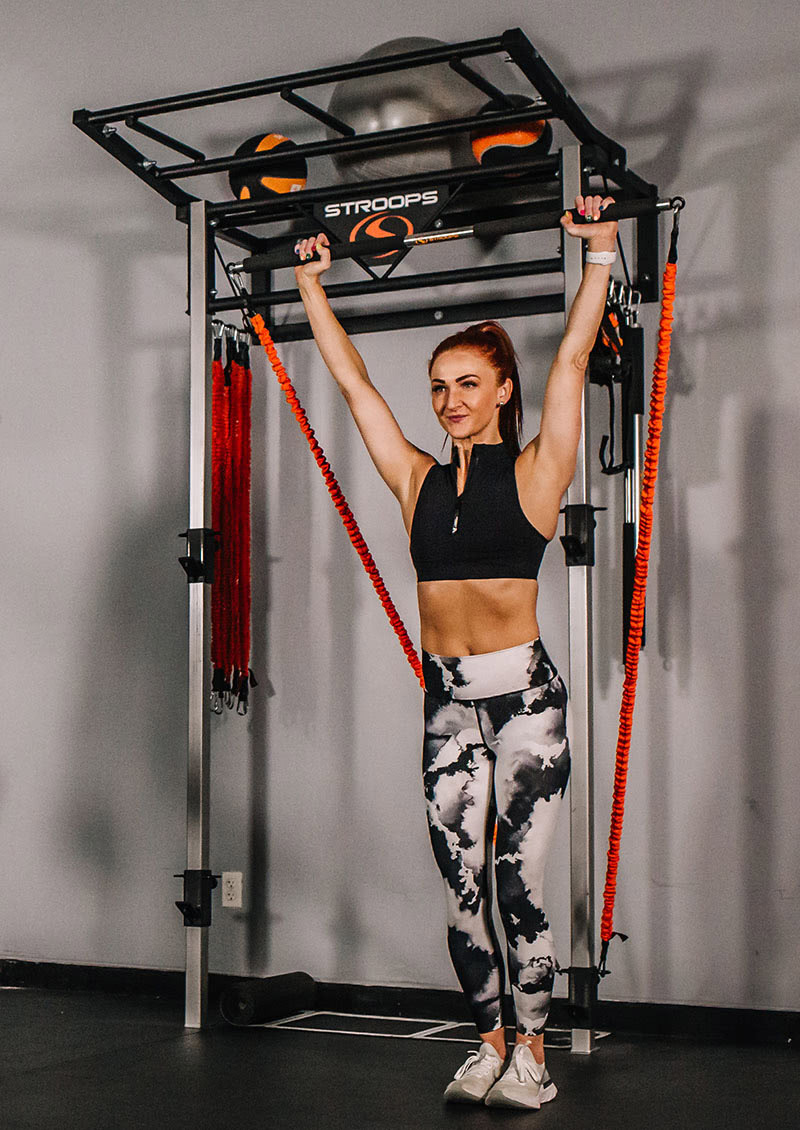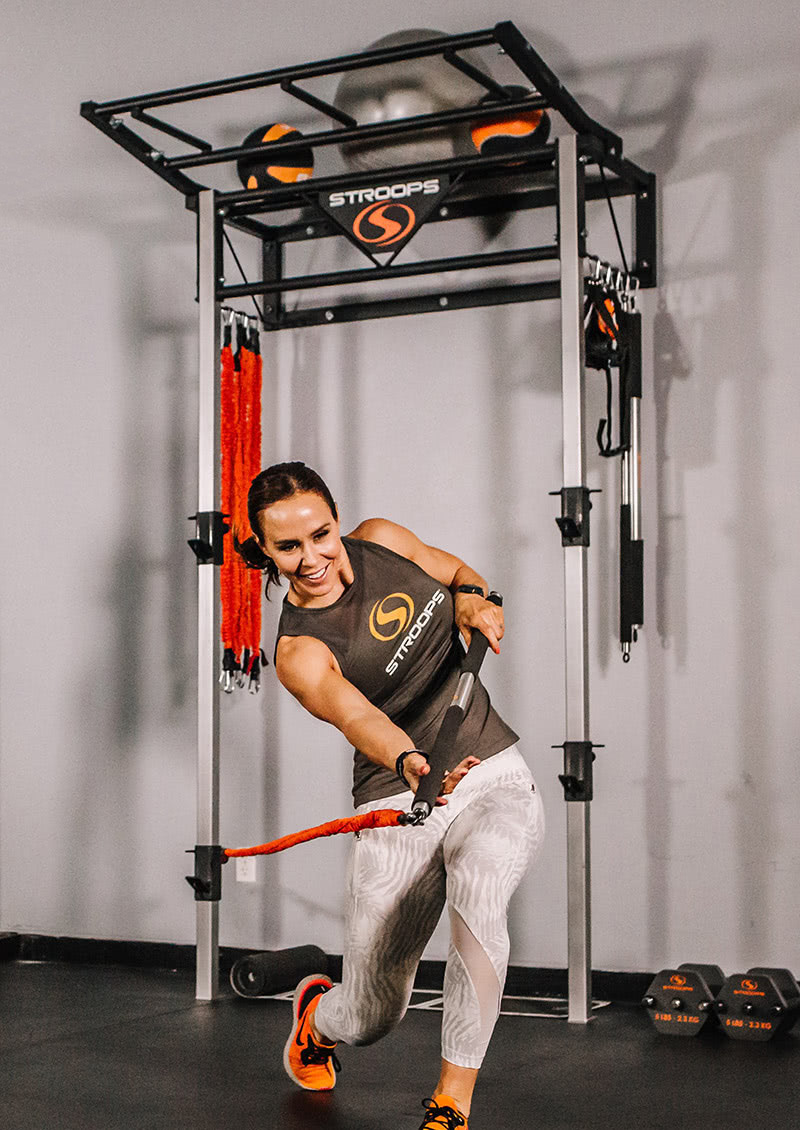 Maximize your performance.
The versatility of the Performance Station makes it possible to diversify your workout in numerous ways. Its multiple anchor points for Slastix resistance bands give you a great way to warm up or take on full-body resistance training at multiple anchor levels high to low.
Then, unleash your explosive power by attaching battle ropes or adding barbells to work on heavier exercises.
While still being low-profile, the Performance Station offers enough functional space for two users at a time, so you can work out solo or with a partner.
After you're done, the Performance Station offers plenty of storage rack space for all of your gear.