The Connectus is an all-in-one barre fitness and resistance band training system built for up to six people at once. Enhance your workout station with full-body fitness training in multiple styles all with the same anchor, and build and grow together.
NOTE: Max resistance weight on Stroops anchors depends on how each anchor is mounted, weighed down, and the workout surface. For your safety, be sure to use the appropriate hardware for the surface you are mounting to.
*Weight plates are not included.
Product Details
| | |
| --- | --- |
| Weight | 65 lbs |
| Dimensions | 35 × 35 × 7 in |
Anchor Details
Max Users: 6
Anchor Point Connections: 36
Max Resistance Weight: 350lbs
Shipping and Returns
We offer free shipping on orders over $100. Learn more
Our metal products are made to order and have an average lead time of 7-10 days.
Lead time for our "soft goods", such as our resistance bands, accessories, and most attachments, have a lead time of about 3 days.
Returns are available within 30 days of the date of purchase. Learn more
Warranty
All metal fabricated products, such as our anchoring systems and plyo boxes, carry a 5-year frame warranty and a 1-year wear and tear part warranty.
Stroops "soft goods" carry a 6-month commercial warranty and a 1-year home use warranty.
An all-in-one workout for everyone.
The Connectus is built as a universal solution for barre exercise, pilates, and resistance band fitness training. The top serves as a circular barre to help you with your balance and flexibility. The six pillars around the anchor are modeled after our Spine resistance band anchor. Here, you can attach your Slastix resistance bands for a full-body workout from multiple anchor points high to low. For the maximum six people that can use the Connectus at one time, up to 36 anchor points are available.
The setup is simple, and the completed product is portable and compact enough to roll through most doorways. Made entirely of steel and able to hold up to roughly 135 pounds of counterweight, the Connectus is built to support up to 350 pounds, so you and your teammates can exercise with confidence and intensity.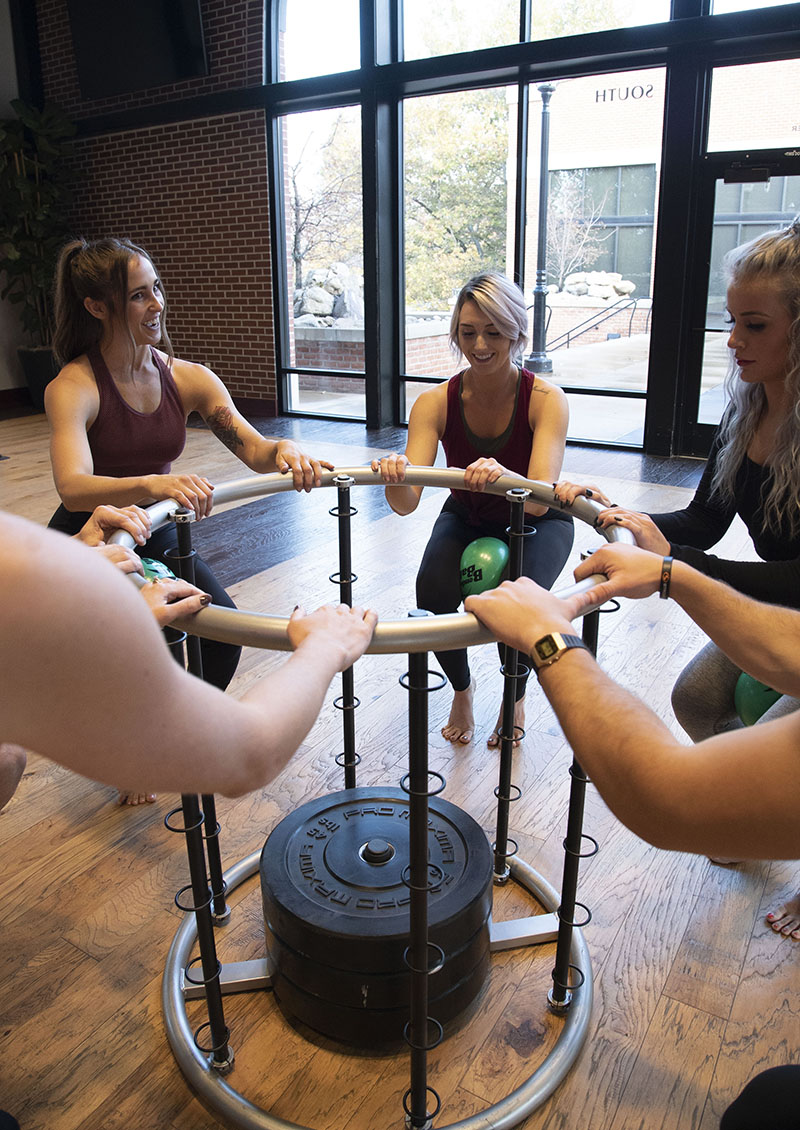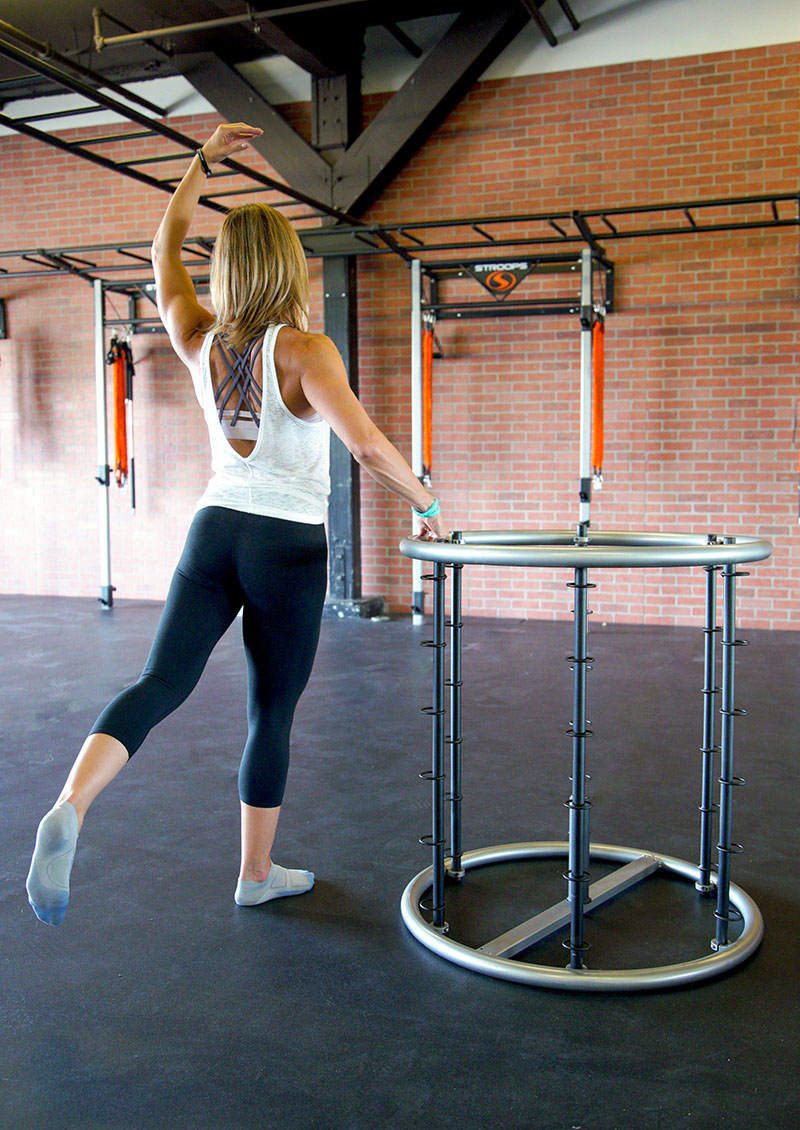 There are numerous uses for the Connectus, but its primary purpose is for barre fitness and resistance band training.
The circular top of the Connectus supports barre exercise, which helps you strengthen your core muscles and maintain balance and flexibility. Fully assembled, the Connectus is 36 inches tall—the same height as a traditional ballet barre—and 34 inches in diameter, so multiple people can use the barre at once.
The six spines of the Connectus feature six anchor points each to attach Slastix resistance bands. We recommend allowing up to a 12-foot radius from each person using the anchor to allow adequate space for a full-body workout with your bands. The Connectus is also compatible using cables or any other resistance band you own.