Stroops' Door Anchor is an easy, convenient way to set a durable, strong anchor point anywhere on any door, top to bottom. Attach your Slastix resistance bands to it and diversify your workout with full-body exercises at any level without causing damage to your door.
Product Details
| | |
| --- | --- |
| Weight | 0.05 lbs |
| Dimensions | 5 × 4 × 1 in |
Anchor Details
Max Users: 1
Anchor Point Connections: 1
Max Resistance Weight: 350lbs
Shipping and Returns
We offer free shipping on orders over $100. Learn more
Our metal products are made to order and have an average lead time of 7-10 days.
Lead time for our "soft goods", such as our resistance bands, accessories, and most attachments, have a lead time of about 3 days.
Returns are available within 30 days of the date of purchase. Learn more
Warranty
All metal fabricated products, such as our anchoring systems and plyo boxes, carry a 5-year frame warranty and a 1-year wear and tear part warranty.
Stroops "soft goods" carry a 6-month commercial warranty and a 1-year home use warranty.
The Door Anchor makes it easy to do resistance training in a versatile way anywhere you go. Built with a durable foam ring, the anchor can stand up to 350 pounds of weight without causing damage to your door.
While other anchors can be complicated to set up or are limited in their anchor points. With Stroops' simple design, not only can you attach this securely to any point of your doorframe, but it's effortlessly portable so you can set up your workout anywhere you go.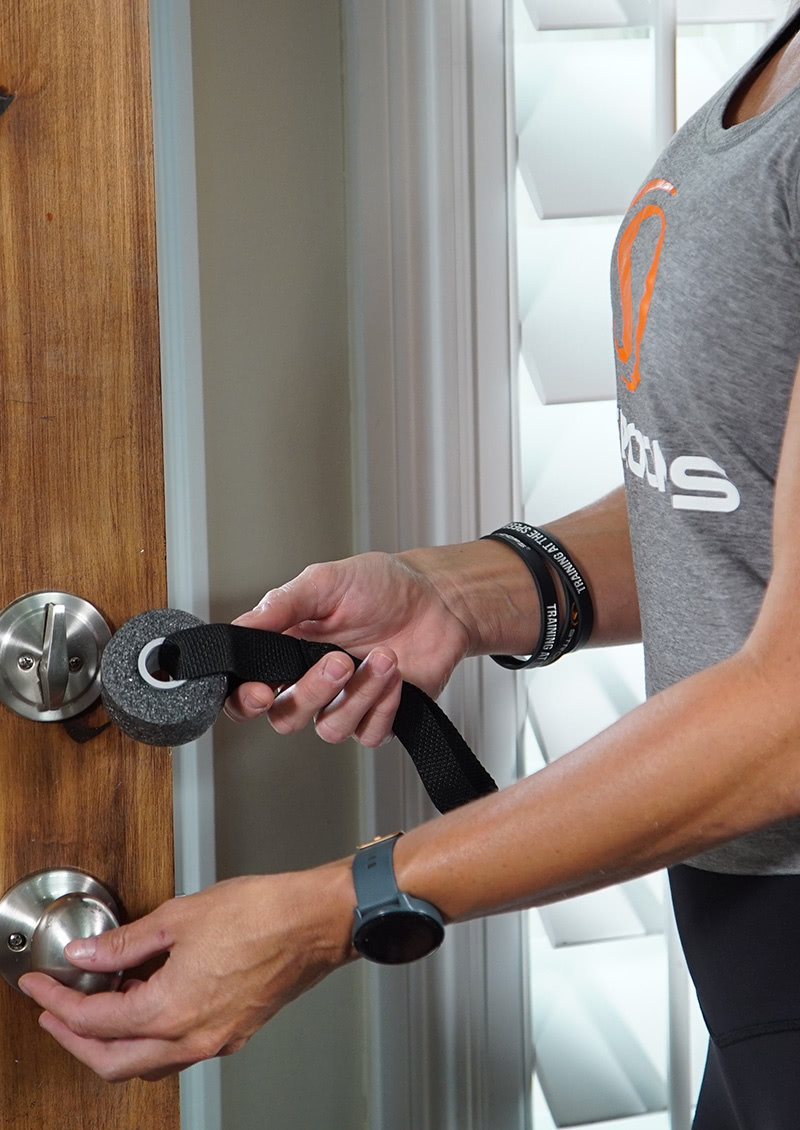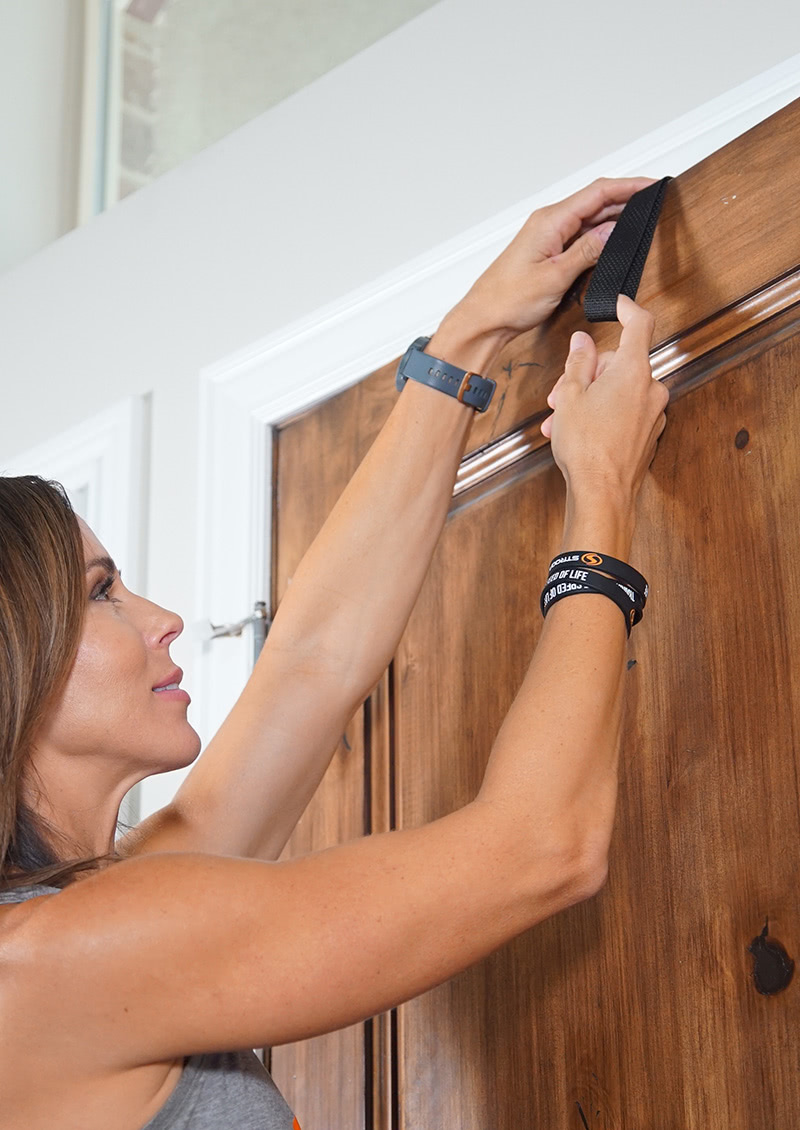 The Stroops Door Anchor is an ideal solution to work out with Slastix resistance bands. If you don't have any Slastix, the anchor point is versatile enough to hold fast to any band, and it also works as a reliable cable machine attachment.
Because you can set it up on any part of your door, the exercise possibilities are endless. Focus on a single muscle group, strengthen your core, or heat up with a full-body resistance workout with the Door Anchor as your foundation.