The Revolution Anchor is the premium full-revolution group fitness anchor for Slastix resistance bands. With 42 possible anchor points and a max capacity of 350 pounds, this anchor can have up to 6 users at a time with a swiveling top anchor that allows you to move with your exercise.
*Weight plates are not included with the anchor.
Product Details
| | |
| --- | --- |
| Weight | 65 lbs |
| Dimensions | 35 × 35 × 7 in |
Anchor Details
Max Users: 6
Anchor Point Connections: 42
Max Resistance Weight: 350lbs
Shipping and Returns
We offer free shipping on orders over $100. Learn more
Our metal products are made to order and have an average lead time of 7-10 days.
Lead time for our "soft goods", such as our resistance bands, accessories, and most attachments, have a lead time of about 3 days.
Returns are available within 30 days of the date of purchase. Learn more
Warranty
All metal fabricated products, such as our anchoring systems and plyo boxes, carry a 5-year frame warranty and a 1-year wear and tear part warranty.
Stroops "soft goods" carry a 6-month commercial warranty and a 1-year home use warranty.
Revolutionize your fitness.
The Stroops Revolution Anchor is a group fitness anchor that can allow full revolving movement around the anchor during your workout, so you can have maximum mobility and freedom to roam during your exercise.
The Revolution Anchor features a circular design with six pillars modeled after the Spine anchor. These pillars have 3 anchor points each, 18 in all, to give you a low to moderately-low anchor point for Slastix resistance bands. The central anchor has three 8-point anchor rings, the top of which spins to allow your resistance band exercise to cover ground and maximize your movement.
Weighing 65 pounds on its own, the Revolution Anchor is simple to set up. During setup, you can use plates to weigh down the anchor with up to roughly 135 pounds. This keeps the base steady as you challenge yourself with even the toughest workout.
NOTE: Max resistance weight on Stroops anchors depends on how each anchor is mounted, weighed down, and the workout surface. For your safety, be sure to use the appropriate hardware for the surface you are mounting to.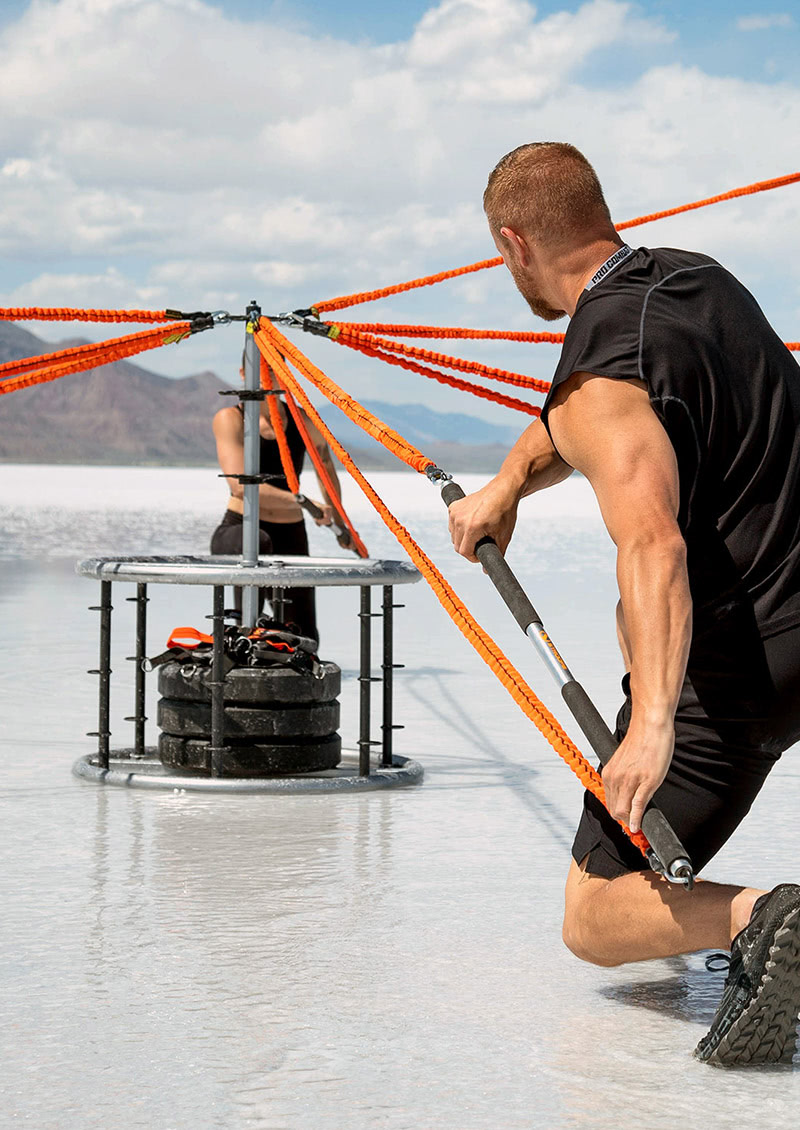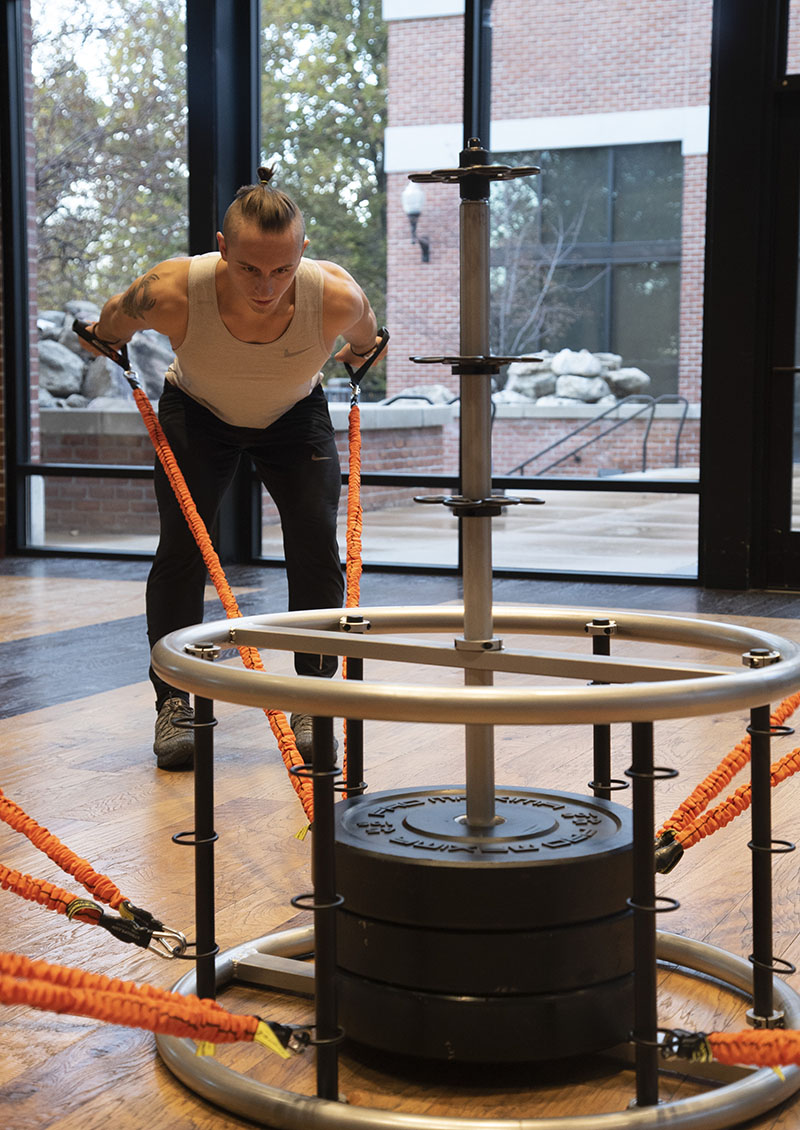 The Revolution Anchor has enough anchor points to unlock limitless possibilities for your training. Different anchor point heights all around the center will give you a full range of workout types.
Users of the Revolution Anchor have been able to use the lower anchor points for mat workouts and pilates with the added intensity of Slastix resistance bands, and the central anchor points offer a solid midpoint that works as a foundation for all resistance workouts.
The swiveling anchor brings a unique outlook to your mobility and explosive exercises. Instead of just moving in place with your skating and jumping exercises, you and your workout partners can work together, moving in a circular pattern to progress your exercises with actual forward momentum.
The Revolution Anchor is a perfect solution for various workout spaces, from personal training gyms to performance centers.