The VITL Kit is your all-in-one portable resistance training system, complete with four medium Slastix resistance bands, a universal swivel belt, a Spine Strap, two foot straps, two textured grip handles, two cloth anchors, five agility dots, and a carrier bag.
Product Details
| | |
| --- | --- |
| Weight | N/A |
| Dimensions | N/A |
| Color | Orange, Black |
Shipping and Returns
We offer free shipping on orders over $100. Learn more
Our metal products are made to order and have an average lead time of 7-10 days.
Lead time for our "soft goods", such as our resistance bands, accessories, and most attachments, have a lead time of about 3 days.
Returns are available within 30 days of the date of purchase. Learn more
Warranty
All metal fabricated products, such as our anchoring systems and plyo boxes, carry a 5-year frame warranty and a 1-year wear and tear part warranty.
Stroops "soft goods" carry a 6-month commercial warranty and a 1-year home use warranty.
Unlimited potential anywhere you go.
The VITL Kit has everything you need to go all-in on resistance training. This 18-part training kit features ultimate portability as the entire kit weighs just seven pounds and fits easily inside the included carrier bag. With our Slastix resistance bands optimized by design for safety and durability, this portable training system is equipped with attachments to work your whole body:
Medium (20-pound) orange Slastix resistance bands—The core piece of the set. The band comes in just one weight but can be applied multiple ways to suit your fitness level.
Universal swivel belt—Useful for plyometrics and speed exercises while allowing you to turn and twist with ease.
Spine Strap—Allows you to anchor your training system to any door. Six anchor points from high to low give you versatility in your training.
Foot straps—Versatile design fits anyone and allows you to anchor on multiple points of your foot.
Textured grip handles—Keep a secure hold on your band with our best handle design, optimized for durability and performance.
Cloth anchors—expandable anchors you can set up anywhere.
Agility dots—sets the parameters of your session and helps you maintain consistency in your movements.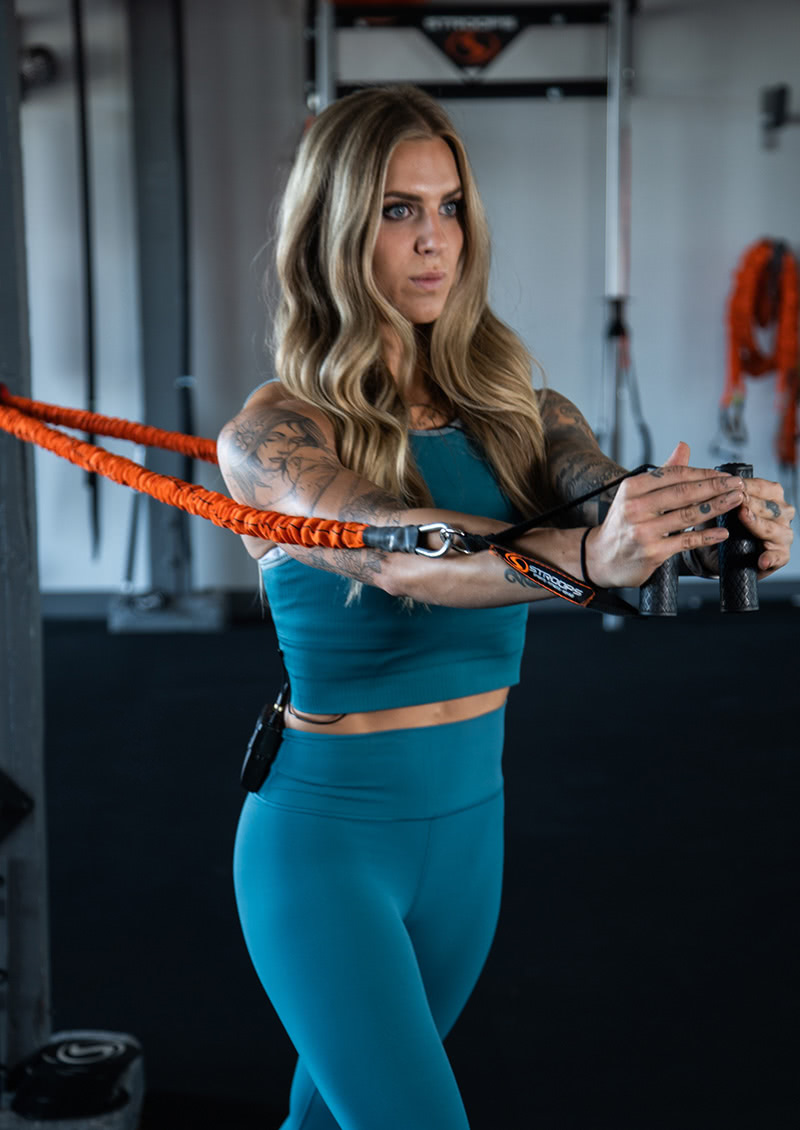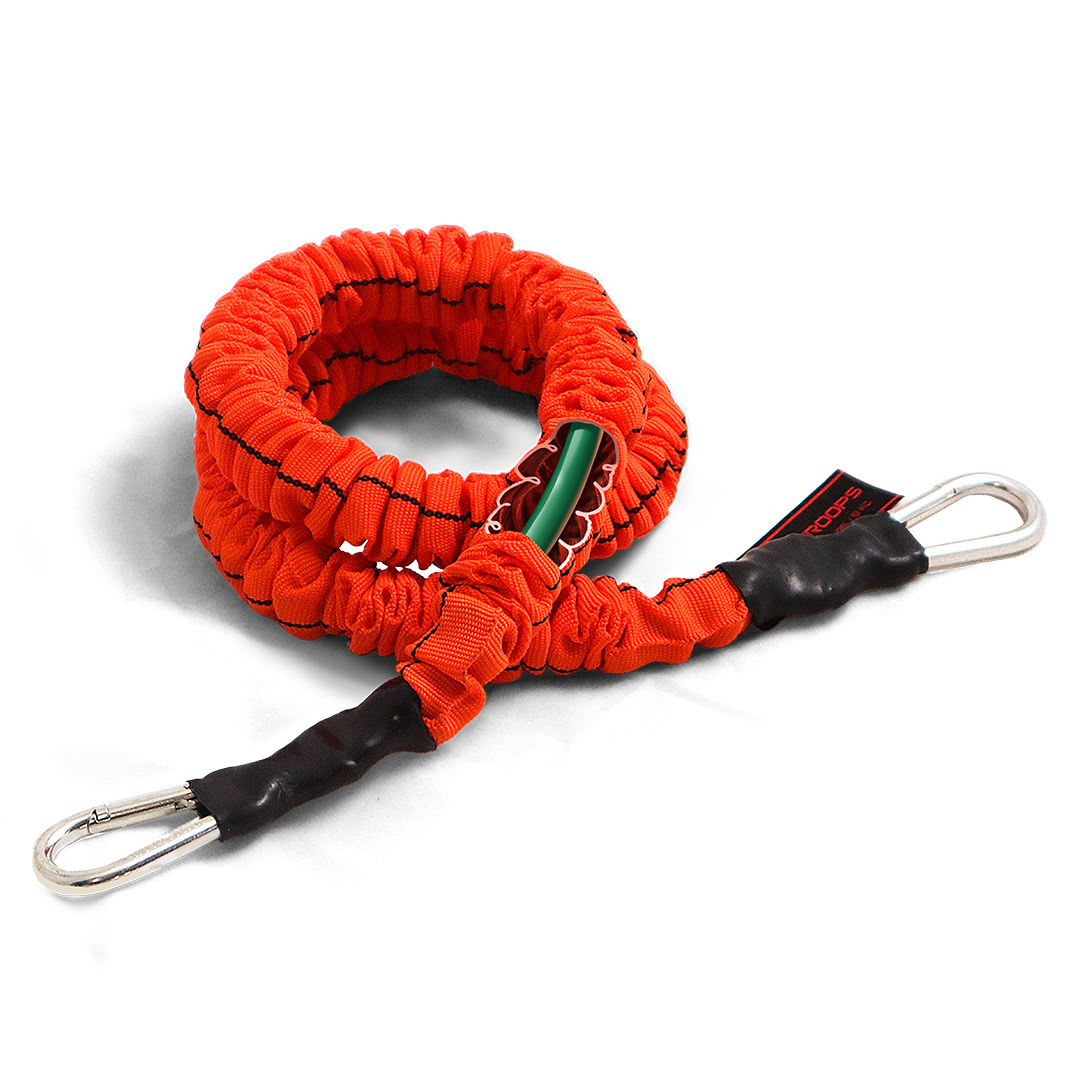 Slastix resistance bands are designed to optimize safety and durability. Stroops believes that you shouldn't view your resistance bands as a handle-with-care product you'll inevitably have to replace.
By designing the safety sleeve elastic, your band is guaranteed to keep you safe from breakages that would otherwise potentially fly back in your direction mid-session, causing harm or injury.
In addition, your Slastix resistance band is protected from external damage like nicks, cuts, tears, and abrasions, keeping it strong, durable, and long-lasting. Unprotected bands are vulnerable to these factors, which dramatically shorten their lifespan.
The sleeve also prevents hyper-extension of the band by limiting its stretch to a safe length.
With the VITL Kit, you'll be able to take full advantage of the Slastix difference.
The VITL kit is versatile enough to work for any workout need and any fitness level. Whether you're a professional athlete, or just getting started on your fitness journey, or even if you're trying to rehabilitate, VITL is well-equipped to help you progress and reach your fitness goals.
Thanks to the multiple anchor types found in the kit, you'll also be able to use Slastix anywhere you go, inside or outside, whether it's setting up in your office with the Spine Strap or wrapping the cloth anchor around a tree trunk. Get the VITL Kit for the ultimate resistance workout!
To help you on your way, the VITL Kit is featured in our free Training Room, so you can get exercises and full-body workout videos directed by Stroops' professional network of personal trainers.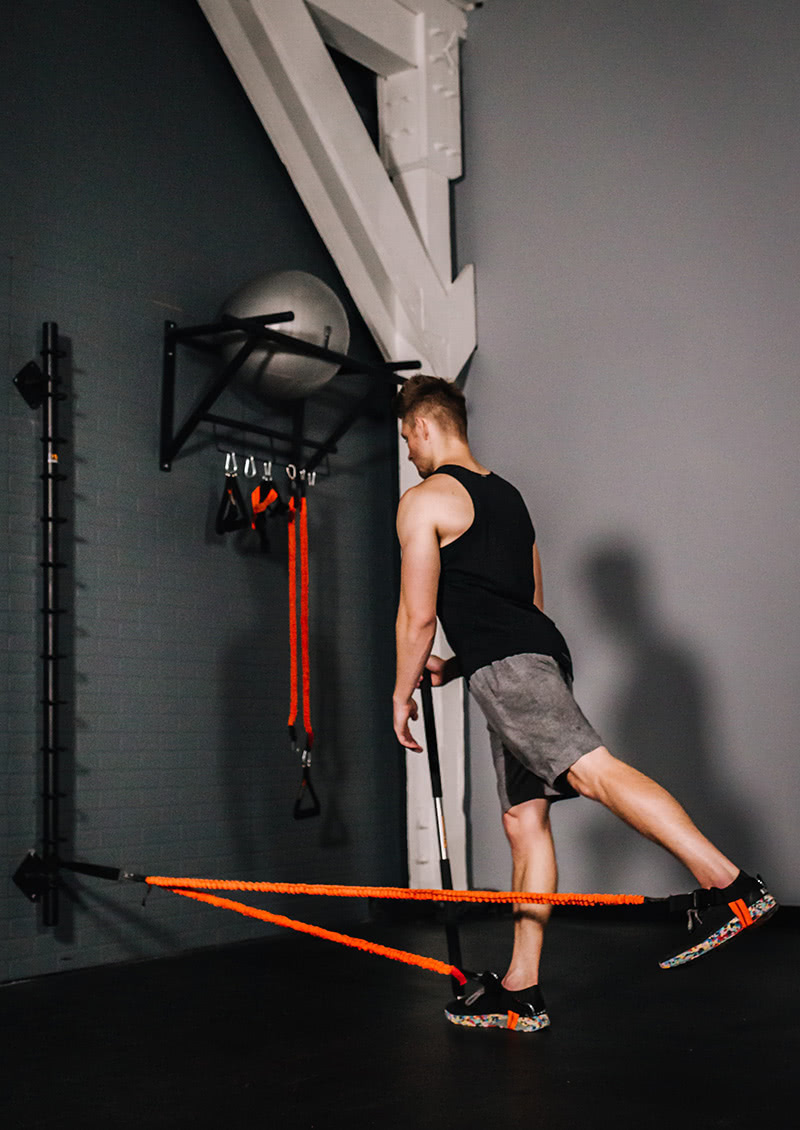 Looking for training ideas?
Our free Training Room will guide you on your fitness journey with hundreds of videos, from specific exercises to full workouts, led by professional Stroops personal trainers.