As an upgrade to our original Slastix Loop, the Deluxe Loop adds more to your experience and makes it possible to work out with greater comfort and security. The Deluxe Loop is a versatile resistance band designed for use in warmups, mobility exercise, or even a full-body workout.
Product Details
| | |
| --- | --- |
| Weight | N/A |
| Dimensions | N/A |
| Resistance | Very Light – 10 lbs, Light – 15 lbs, Medium – 20 lbs, Heavy – 25 lbs, Very Heavy – 30 lbs |
| Color | Orange, Black |
Shipping and Returns
We offer free shipping on orders over $100. Learn more
Our metal products are made to order and have an average lead time of 7-10 days.
Lead time for our "soft goods", such as our resistance bands, accessories, and most attachments, have a lead time of about 3 days.
Returns are available within 30 days of the date of purchase. Learn more
Warranty
All metal fabricated products, such as our anchoring systems and plyo boxes, carry a 5-year frame warranty and a 1-year wear and tear part warranty.
Stroops "soft goods" carry a 6-month commercial warranty and a 1-year home use warranty.
The Slastix Loop Deluxe is an excellent way to work out your whole body or focus on one area. Stroops' innovative safety sleeve elastic technology makes this resistance band both safer and more durable than the average band. Beyond that, this version of the Loop comes with added padding on each end as well as a set of straps that will help to keep your band in place during your workout.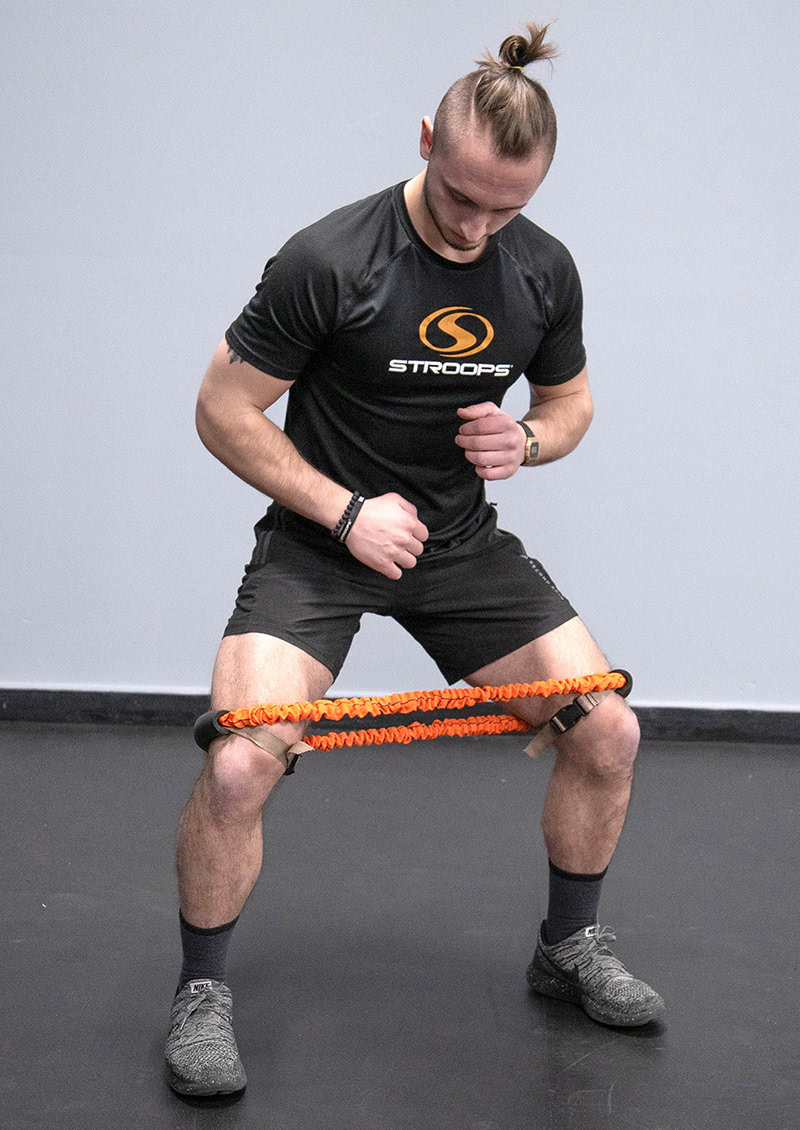 The Slastix Deluxe Loop comes in our standard five weights so you can customize to your fitness level. The tag and straps on your band designate the weight according to color. These colors change depending the color of your band.
Stroops is committed to producing a band that will suit your needs. If you are looking for an even stronger band or want to customize it further, contact us.
10 Pounds - Very Light
15 Pounds - Light
20 Pounds - Medium
25 Pounds - Heavy
30 Pounds - Very Heavy
10 Pounds - Very Light
15 Pounds - Light
20 Pounds - Medium
25 Pounds - Heavy
30 Pounds - Very Heavy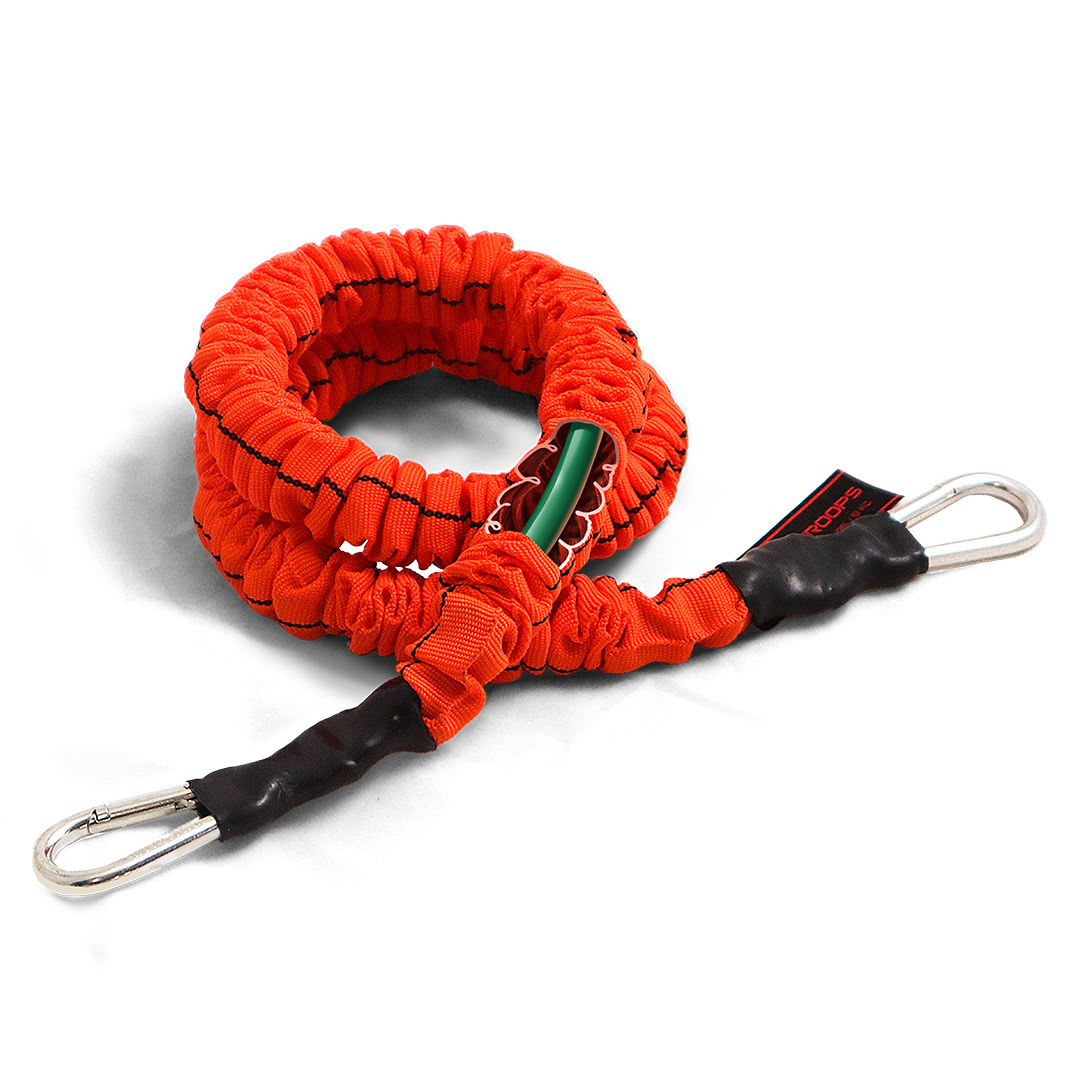 Sleeved loops are the future.
When working out with Stroops, you can have full confidence in the safety and durability of Slastix resistance band technology.
When using normal unprotected tubing, having a band snap while wrapped around you can be harmful and dangerous. With Slastix, the safety sleeve around your band prevents breakages from resulting in wild snapbacks. You'll also have a longer band life as it's protected from external damage like nicks, cuts, and scrapes.
With a safety sleeve on your Deluxe Loop, you'll also avoid skin irritation as the tubing is wrapped around your arms and legs. See the Slastix difference today.
The Deluxe Loop is an improvement on the standard Loop in that it comes with padding for added comfort as well as a pair of straps you can use to fasten the band to your body. With the Loop, you have a versatile exercise tool that can work out nearly any part of your body, from legs and glutes to arms, back, and shoulders.
If you've ever had trouble with a band rolling up your leg during an extension or moving out of place, the Deluxe Loop is your solution. You'll keep your band firmly in place through every repetition and every movement by fastening the straps around your legs, ankles, or wherever else.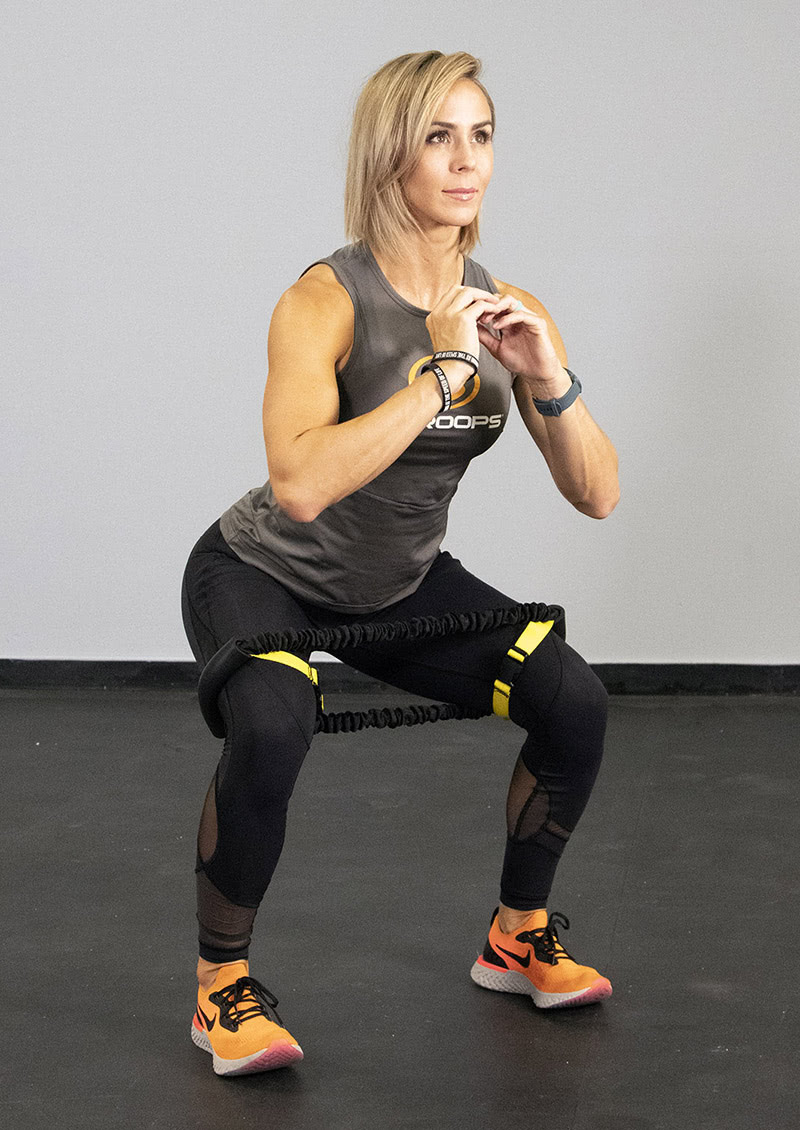 Looking for training ideas?
Our free Training Room will guide you on your fitness journey with hundreds of videos, from specific exercises to full workouts, led by professional Stroops personal trainers.