The Slastix Loop is a versatile, lightweight resistance band that you can use for warmups, mobility, or a full-body workout. Made with Stroops' original Slastix resistance bands, it's an on-the-go workout for your legs, arms, and core that you can take anywhere.
Product Details
| | |
| --- | --- |
| Weight | N/A |
| Dimensions | N/A |
| Resistance | Very Light – 10 lbs, Light – 15 lbs, Medium – 20 lbs, Heavy – 25 lbs, Very Heavy – 30 lbs |
| Color | Orange, Black |
Shipping and Returns
We offer free shipping on orders over $100. Learn more
Our metal products are made to order and have an average lead time of 7-10 days.
Lead time for our "soft goods", such as our resistance bands, accessories, and most attachments, have a lead time of about 3 days.
Returns are available within 30 days of the date of purchase. Learn more
Warranty
All metal fabricated products, such as our anchoring systems and plyo boxes, carry a 5-year frame warranty and a 1-year wear and tear part warranty.
Stroops "soft goods" carry a 6-month commercial warranty and a 1-year home use warranty.
Revolutionize your workouts.
The Slastix Loop is one of the most portable and easy-to-use resistance bands you can find. It's a 28" continuous loop bound together so that you can wrap it around your body. This band is perfect for warming up, doing mobility exercises, or to get a full-body workout and it'll easily fit into any carrier bag so you can take it on the go and work out anywhere.
The Loop is made with Stroops innovative design for safety sleeve elastic resistance bands—Slastix. The Slastix resistance band is protected from external damage for a much longer life, and the sleeve helps reduce irritation from the band being around your legs and arms.
The Slastix Loop will enable you to get in a workout wherever you are.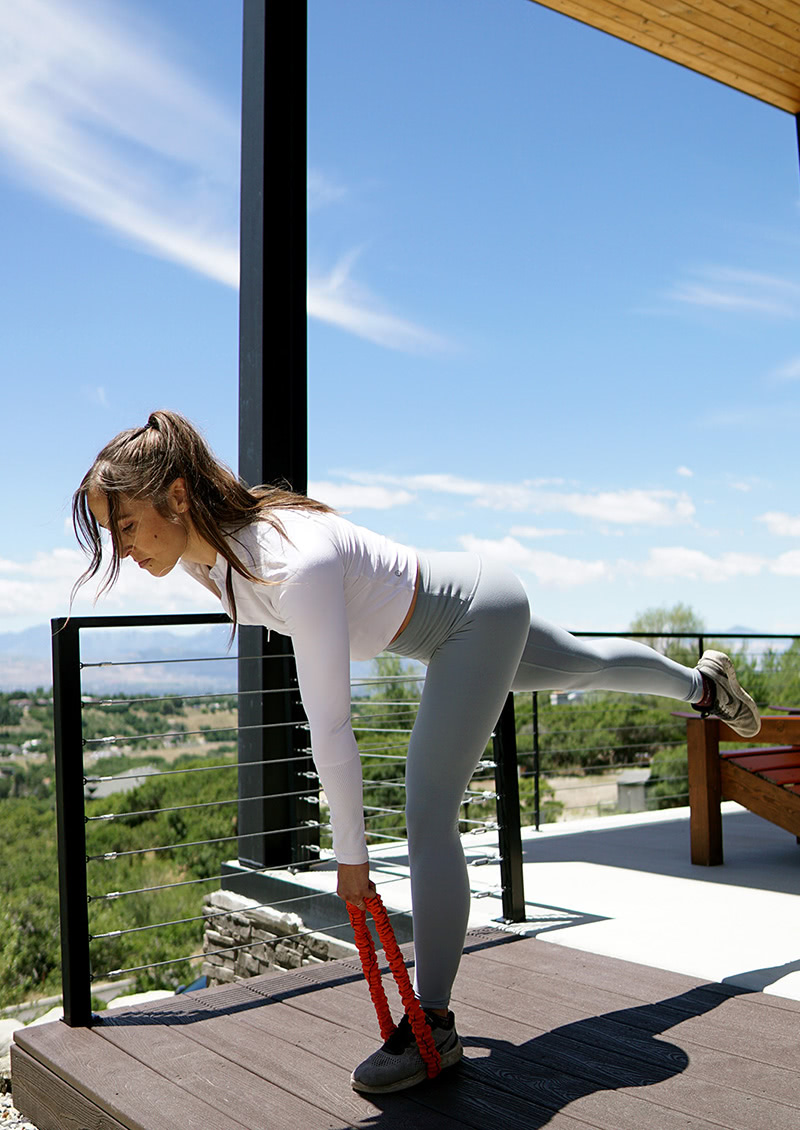 To better suit your fitness level, the Slastix Loop comes in all five of our standard weights, ranging from Very Light (10 pounds) to Very Heavy (30) pounds. The tag on your band identifies its weight with a corresponding color, also designated by the color of the band itself.
Stroops is committed to producing a band that will suit your needs. If you are looking for an even stronger band or want to customize it further, contact us.
10 Pounds - Very Light
15 Pounds - Light
20 Pounds - Medium
25 Pounds - Heavy
30 Pounds - Very Heavy
10 Pounds - Very Light
15 Pounds - Light
20 Pounds - Medium
25 Pounds - Heavy
30 Pounds - Very Heavy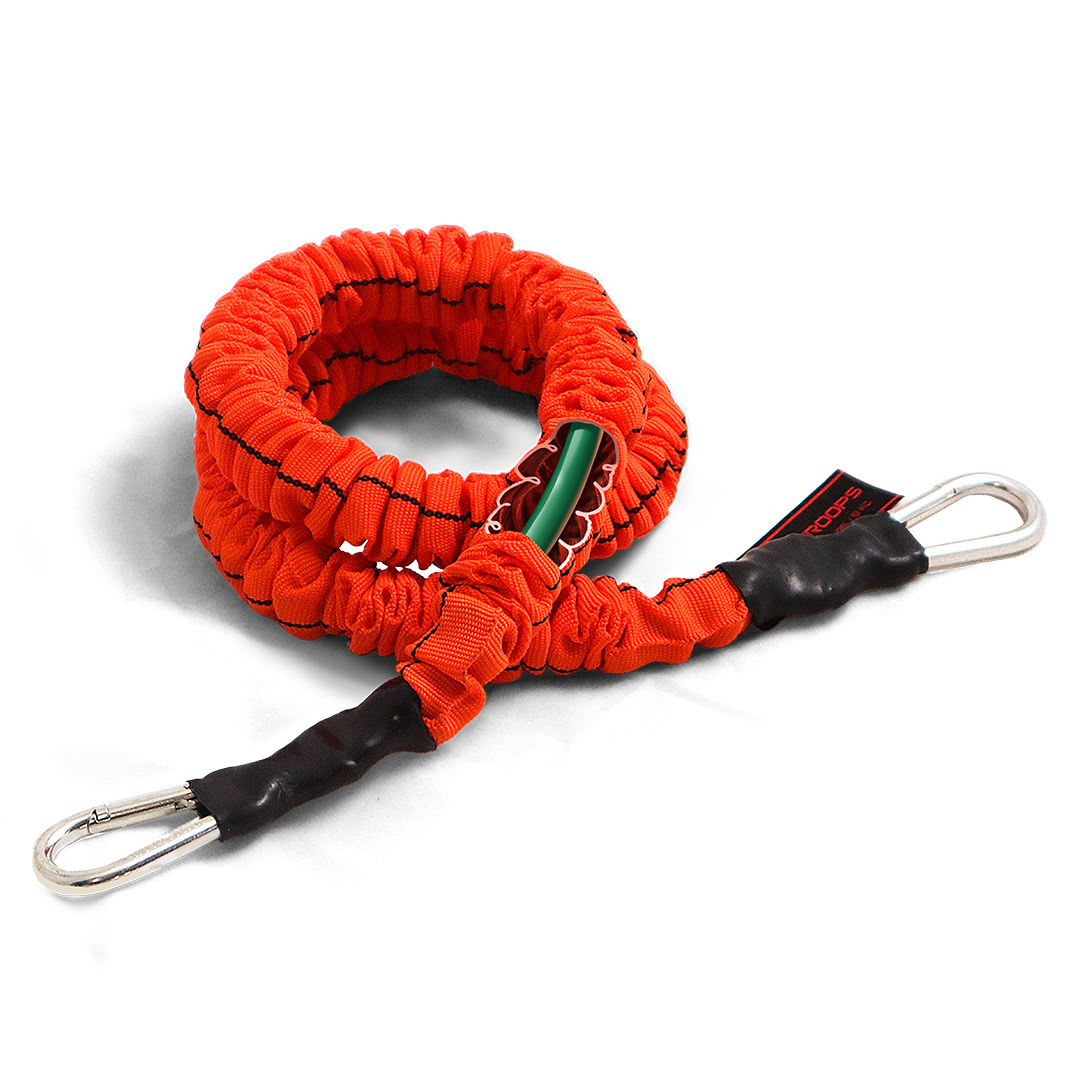 Sleeved loops are the future.
For 25 years, Stroops has been an innovator in the fitness industry since inventing the safety sleeve elastic resistance band, which we know today as Slastix resistance bands. Slastix was invented in 1998 to provide an all-in-one solution to the problems associated with "naked tubing"—the term for elastic bands that have no protection from damage during exercise.
Your average resistance band can get damaged quickly as it hits the ground, stretches, gets stepped on, etc. For every nick, cut, and tear, your band's durability is seriously weakened. Then, if/when that band breaks, it will happen mid-stretch, leaving you vulnerable to a wild snapback that can potentially harm you or others or damage something else.
Slastix resistance bands, including the Slastix Loop, have a protective sleeve around the band to keep it safe from external damage. It also avoids hyper-extension, one of the most damaging effects on a band, by limiting its stretch capacity before it maxes out, so you can still get the most out of it without shortening its life.
Even if the band does snap, the sleeve protects you by concealing the band so that it won't fly back at you or elsewhere.
The Loop is a versatile exercise tool that you can use to work out nearly any muscle group or part of your body. It's a perfect solution for adding resistance to leg extensions, glute exercise, and squats. You can also use it for bow rows to strengthen your arms and back.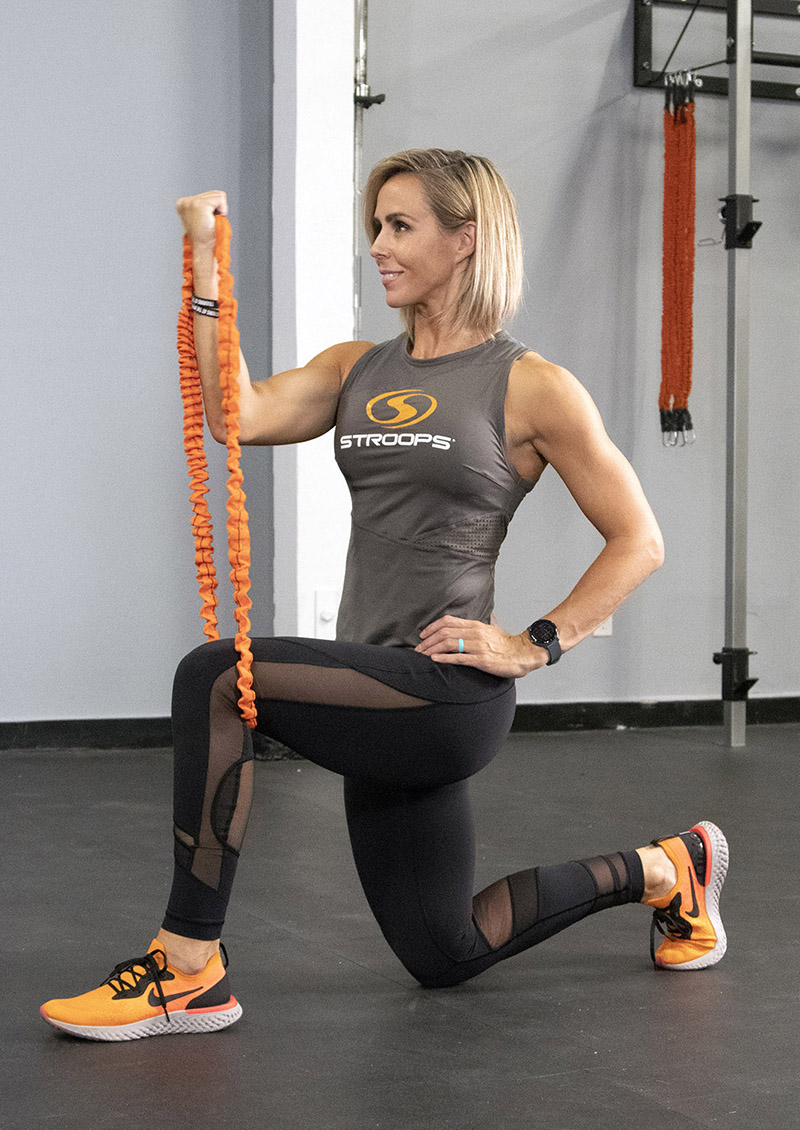 Looking for training ideas?
Our free Training Room will guide you on your fitness journey with hundreds of videos, from specific exercises to full workouts, led by professional Stroops personal trainers.