The Body Weight Gym, a Slastix-driven suspension trainer, is a simple design that can be set up anywhere with an overhead anchor, and our Slastix resistance bands will add a new dimension to your functional training.
Product Details
| | |
| --- | --- |
| Weight | N/A |
| Dimensions | N/A |
| Package | With Slastix, Without Slastix |
Shipping and Returns
We offer free shipping on orders over $100. Learn more
Our metal products are made to order and have an average lead time of 7-10 days.
Lead time for our "soft goods", such as our resistance bands, accessories, and most attachments, have a lead time of about 3 days.
Returns are available within 30 days of the date of purchase. Learn more
Warranty
All metal fabricated products, such as our anchoring systems and plyo boxes, carry a 5-year frame warranty and a 1-year wear and tear part warranty.
Stroops "soft goods" carry a 6-month commercial warranty and a 1-year home use warranty.
The Body Weight Gym is a perfect, simple solution to optimize your bodyweight training.The design works with or without Slastix resistance bands depending on your preference. With this system, you'll be able to engage all of your muscles as you work out against the resistance of your own body.
The Body Weight Gym consists of two textured grip handles with specialized loops and a pair of long cloth straps to anchor independently to any overhead anchor point. You can order this product with or without a pair of 150-pound Slastix resistance bands.
Without Slastix, the Body Weight Gym will enhance your stability and help you focus on maintaining your balance while building your muscles.
Use it with Slastix, and the added instability will supercharge your core muscles and intensify every movement of your workout.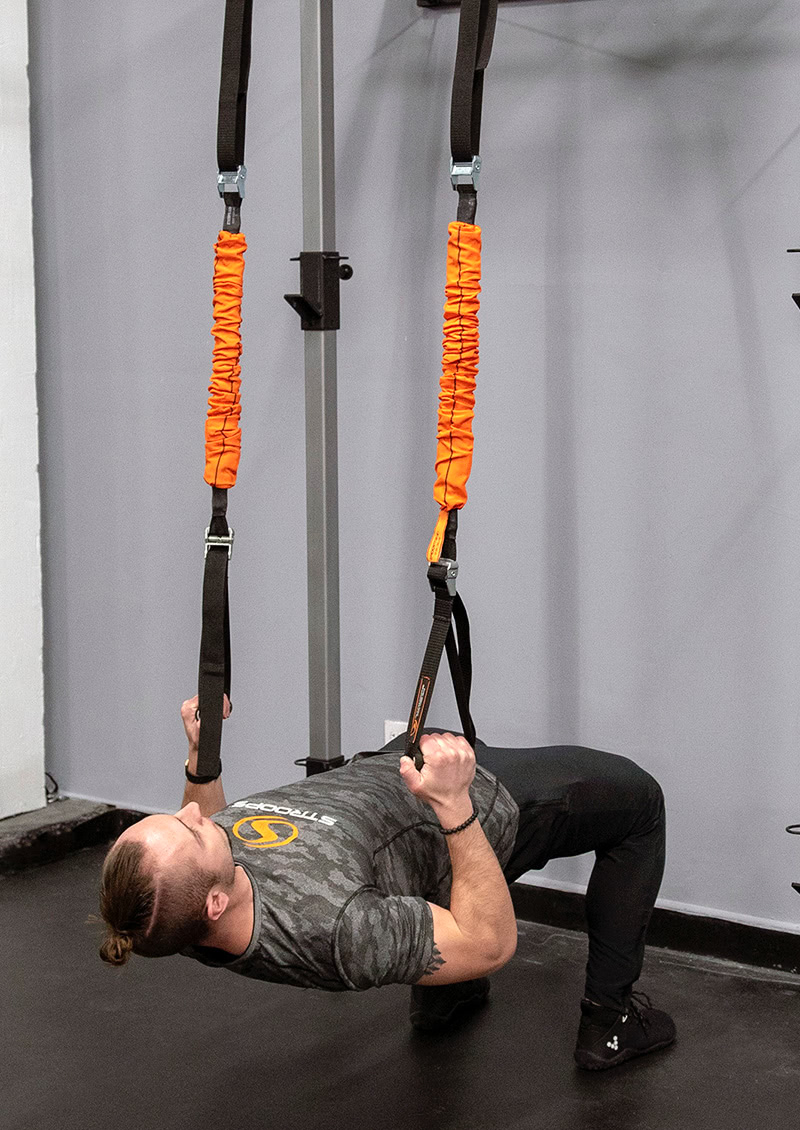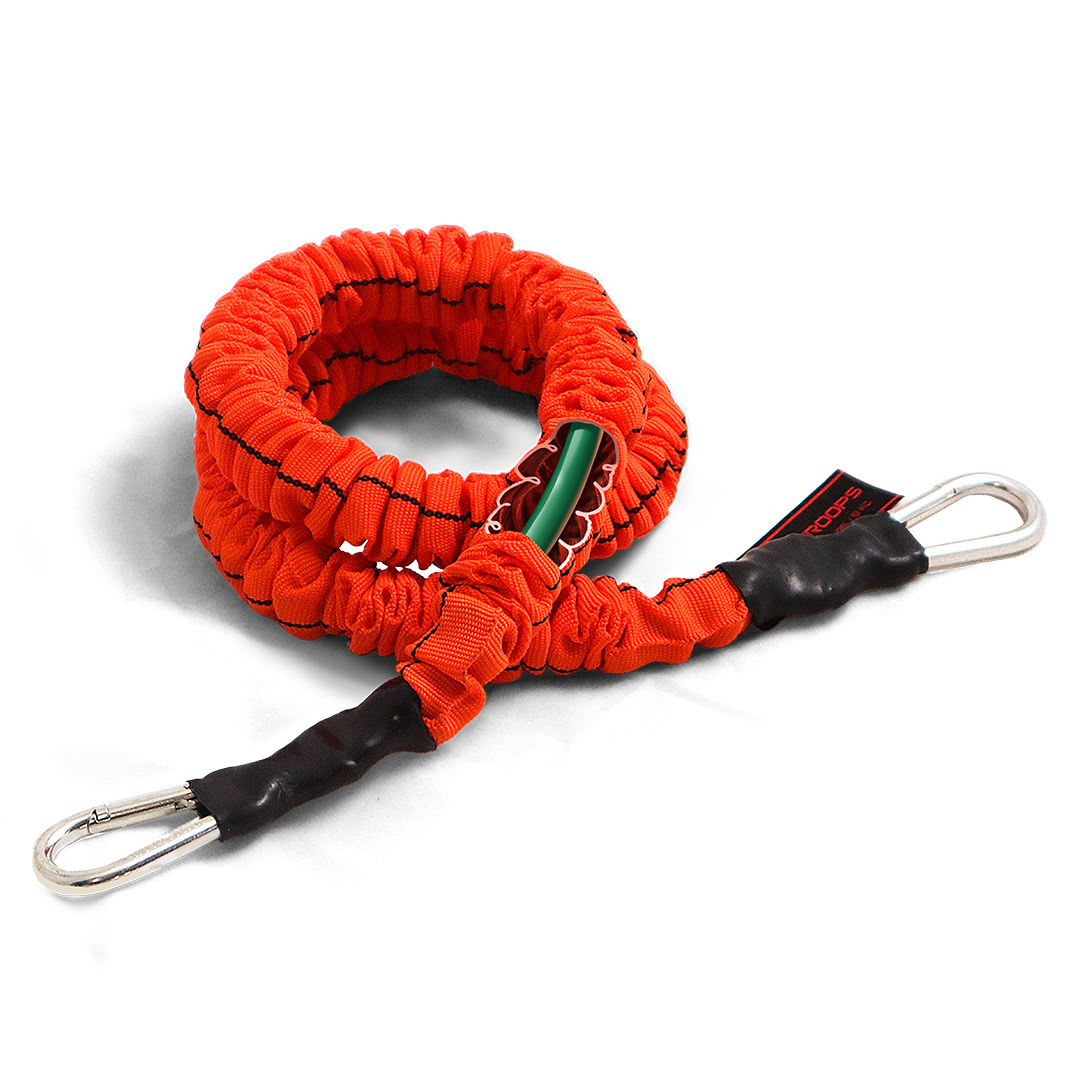 Safety-sleeved is the future.
When using resistance bands in bodyweight training, it's important to have confidence in the integrity of your band. If a band were to weaken and break during a workout, it could be harmful to you.
With safety at the core of our mission, Stroops designed the safety sleeve elastic resistance band—Slastix—and has since used it to optimize safety and durability in many of our products. The safety sleeve around your Slastix resistance band is designed to protect you from band breakages while also preventing hyper-extension or other damaging factors that could decrease its durability.
The Body Weight Gym will help you to intensify your bodyweight training and engage your core muscles in your workout. Slastix resistance bands turn up the difficulty on your workout by demanding more out of your muscles to keep stable.
When using the Body Weight Gym with Slastix, focus on keeping your movement and repetitions even and methodical. High-tempo movements will cause the bands to bounce, detracting from the resistance and taking away your gains.
Using the Body Weight Gym without Slastix stabilizes the system so you can focus more on the movements themselves.
With the Body Weight Gym, you'll be able to focus on strength, mobility, HIIT, and recovery exercises through functional movements. Get started on suspension training you can do anywhere!