The Striker is the ultimate resistance band training suit. Turn every arm and leg movement into a workout and build explosive speed and quickness. While perfect for MMA athletics, the Striker will build you up to be faster and stronger in any sport.
Product Details
| | |
| --- | --- |
| Weight | 3 lbs |
| Dimensions | 10 × 8 × 4 in |
| Belt Size | Medium, Large |
| Resistance | Medium – 20 lbs, Heavy – 25 lbs |
Shipping and Returns
We offer free shipping on orders over $100. Learn more
Our metal products are made to order and have an average lead time of 7-10 days.
Lead time for our "soft goods", such as our resistance bands, accessories, and most attachments, have a lead time of about 3 days.
Returns are available within 30 days of the date of purchase. Learn more
Warranty
All metal fabricated products, such as our anchoring systems and plyo boxes, carry a 5-year frame warranty and a 1-year wear and tear part warranty.
Stroops "soft goods" carry a 6-month commercial warranty and a 1-year home use warranty.
The Striker is your key to building explosive speed in your arms and legs. We designed it to give constant full-body resistance to your movements while being workable for a full range of motion. The Striker can be worn even during full practices in most sports.
The two 12" and two 14" Slastix resistance bands attach to your limbs from a training belt, and the punch gloves and foot cuffs are designed to optimize comfort and safety while staying secure and in place during your workout. Weighing only three pounds total, the Striker is a lightweight system with a heavy impact.
Optimize your movement with the Striker.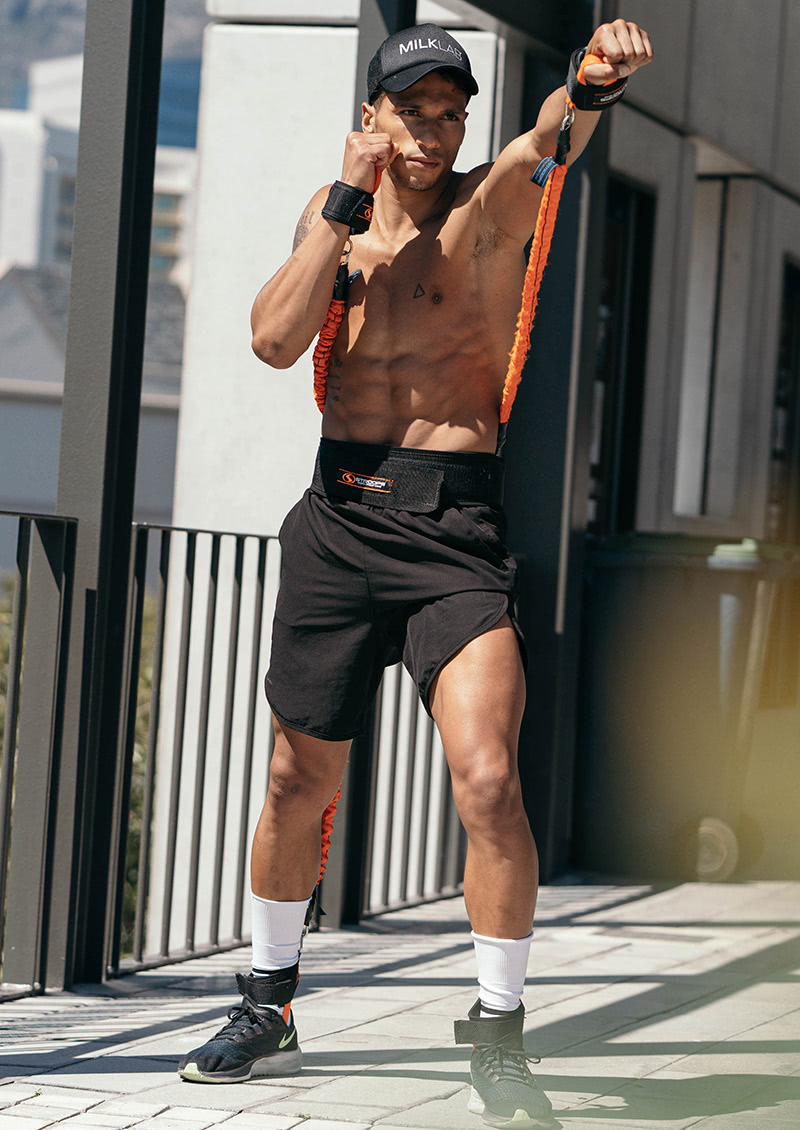 Choose your resistance and belt size.
The Striker comes in two resistance levels and in two sizes related to the belt you prefer.
20 Pounds – Medium
25 Pounds – Heavy
24-36 inch Waist – Medium
34-48 inch Waist – Large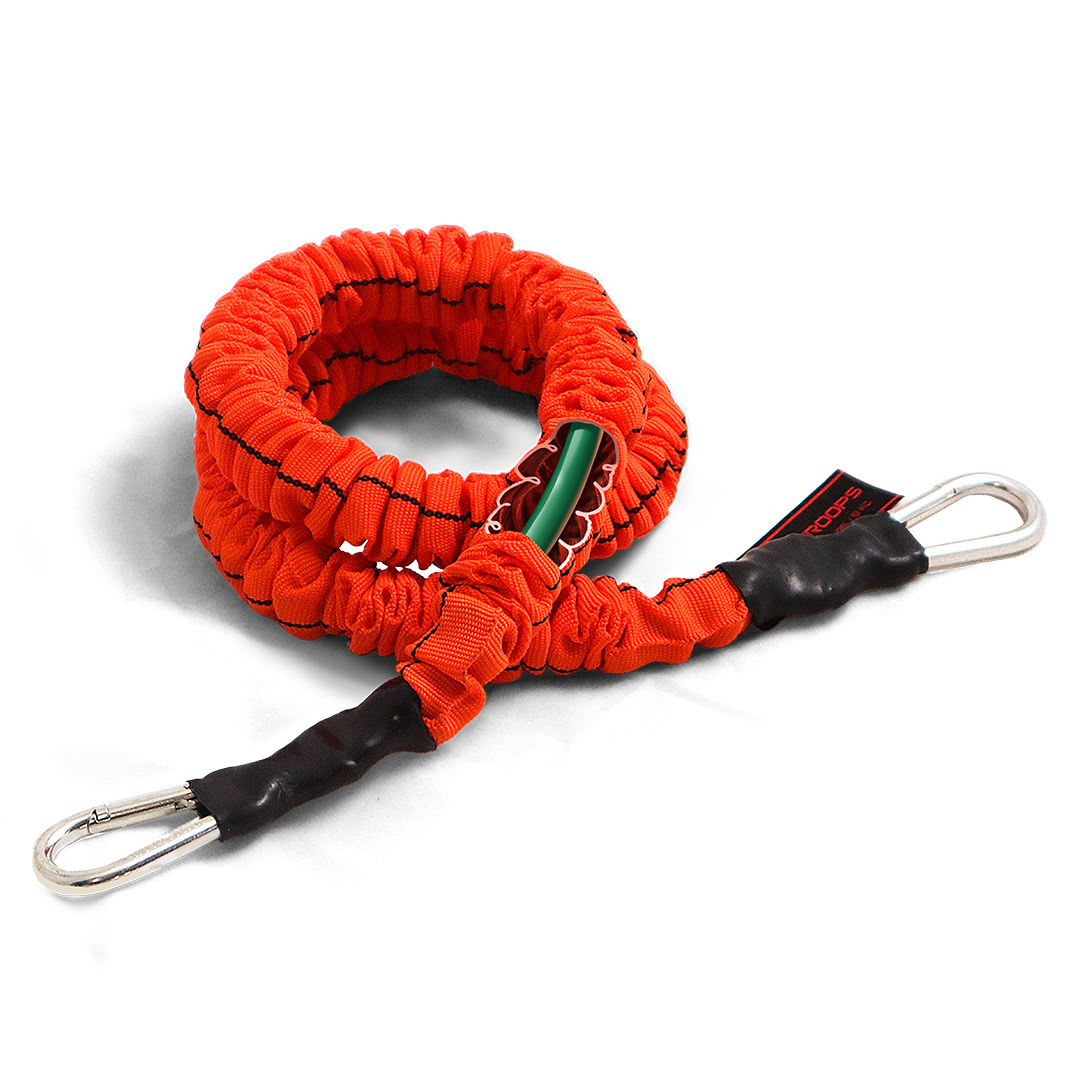 Safety-sleeved is the future.
The key component of our product line at Stroops is our innovative Slastix resistance band. Stroops invented the safety sleeve elastic resistance band to prevent worn down bands from snapping during workouts and harming their users.
In the case of the Striker, those bands are close to and often already touching your body and skin, making safety and durability that much more critical.
Slastix resistance bands are designed with a fabric sleeve around the tubing that contains it in the event of a breakage. The sleeve also protects the band from damaging nicks, cuts, tears, and abrasions that would make your band break faster.
Slastix resistance bands are also designed to prevent hyper-extension of the band, keeping it even more durable. With a 4-1 stretch capacity, you'll still be able to fully extend your arms and legs without causing unnecessary damage to your band.
Take yourself to the next level.
The Striker is best intended for training for MMA or kickboxing as you develop explosive speed on your punches and kicks. The punch gloves can work on either hand with the anchor point overhand or underhand to vary the resistance point on your punch. The gloves are also a low-profile design that you can fit inside a boxing glove.
The Striker works as well in other sports practices in any situation where you want an extra explosive edge.