Build greater stride length and charge up your running speed with the Doubleman Overspeed training kit. With the built-in advantage of Slastix resistance bands and two Universal Swivel Bets for the most freedom of movement, this overspeed trainer is the key to becoming a better, faster runner with ease.
Product Details
| | |
| --- | --- |
| Weight | 4 lbs |
| Dimensions | 10 × 8 × 4 in |
| Resistance | Medium – 20 lbs, Heavy – 25 lbs |
| Color | Orange, Black |
Shipping and Returns
We offer free shipping on orders over $100. Learn more
Our metal products are made to order and have an average lead time of 7-10 days.
Lead time for our "soft goods", such as our resistance bands, accessories, and most attachments, have a lead time of about 3 days.
Returns are available within 30 days of the date of purchase. Learn more
Warranty
All metal fabricated products, such as our anchoring systems and plyo boxes, carry a 5-year frame warranty and a 1-year wear and tear part warranty.
Stroops "soft goods" carry a 6-month commercial warranty and a 1-year home use warranty.
Hit your stride with Slastix.
The Stroops Doubleman Overspeed training kit is built to help runners increase their stride length and stride frequency, the two key factors in being able to run faster. Through overspeed training with Stroops, you'll be able to get a quicker start to your sprint, overtake defenders on the football field, and more.
The Doubleman Overspeed is built with two Universal Swivel Belts made to give the wearer the most freedom of movement possible. Both runners can rotate their body a full 360 degrees even in mid-stride.
These belts are then attached by a 20-foot Slastix resistance band, the pinnacle of safety and performance in resistance bands. The band has a 3-to-1 stretch capacity, enabling runners to start up to 60 feet apart.
Get started with your trainer and the Doubleman Overspeed, and begin developing blazing-fast speed.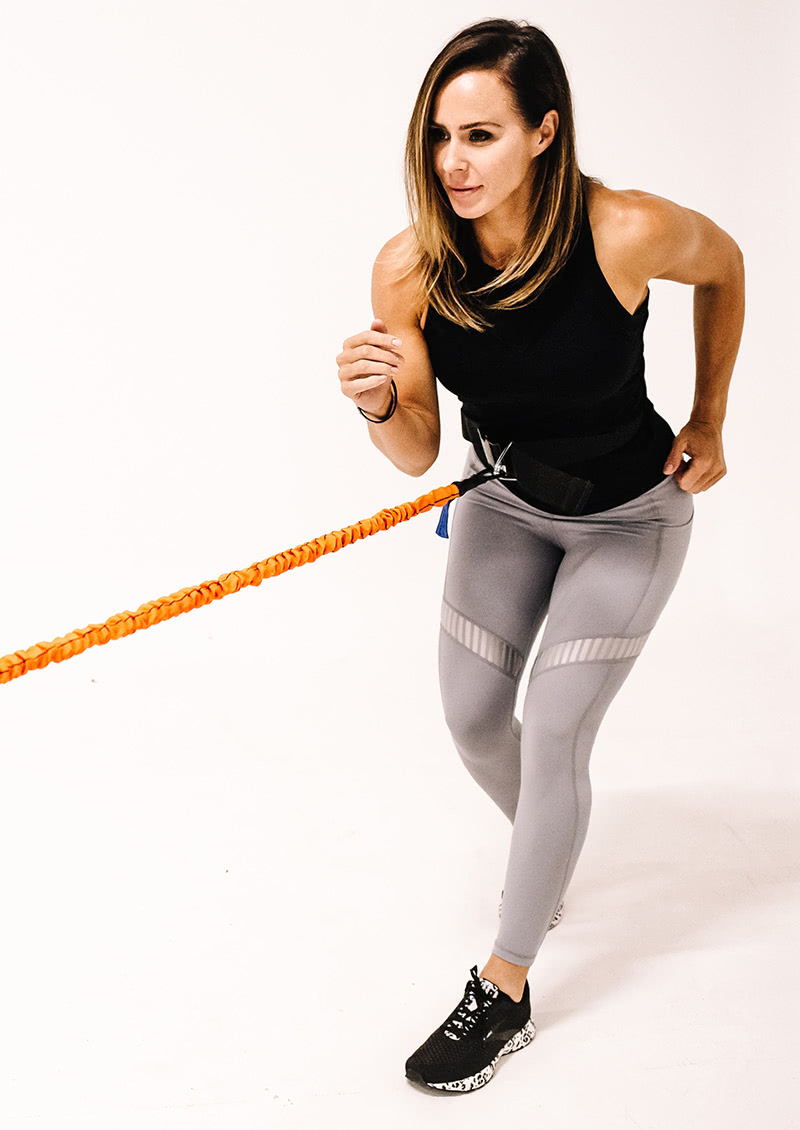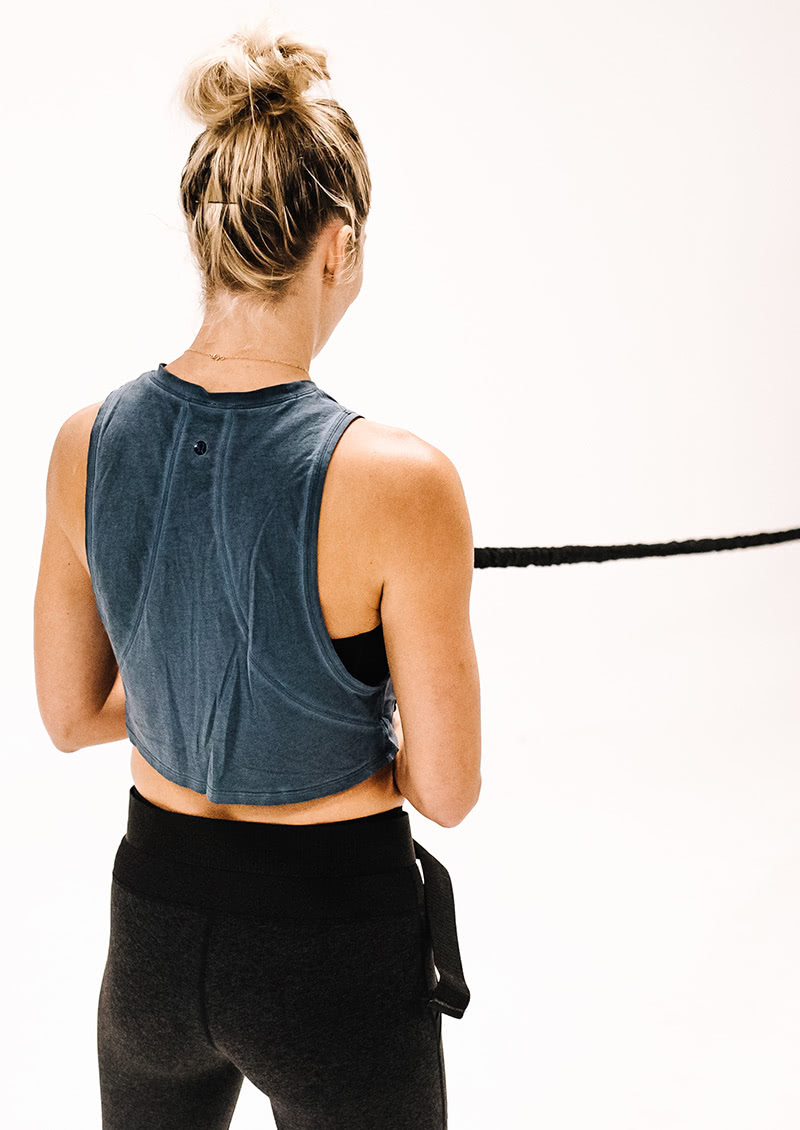 Confidence in safety with Slastix.
Overspeed training involves two users working with their whole bodies against a resistance band, so it's critically important for the band you use to be safe and reliable for intense training.
In that regard, Stroops designed Slastix resistance bands to be the absolute best.
Slastix resistance bands feature a fabric safety sleeve around the band to encase it inside, protecting both it and you. The band is completely covered so it won't attract dirt from outdoor use, grime, dust, or other elements. In addition the band is protected from damaging factors like tears, nicks, cuts or other abrasions, keeping your band durable and long-lasting to be relied on for every use.
Even if the band does break (they rarely do), the sleeve also works to keep the band contained inside it. You won't have to worry about a broken band whipping back at you, and the loss of resistance won't throw off your balance.
Overspeed training, explained.
Overspeed training is a popular form of speed training for track and can apply to football, soccer, and many other sports.
To train with the Doubleman Overspeed, the trainer attaches to one side of the band using a Universal Swivel Belt. The runner then attaches with the other belt on the other end. At the beginning of the exercise, the runner and trainer should move as far apart as the resistance band will allow—up to 60 feet.
From there, both people begin running in the same direction, and the elasticity of the band will force the runner to lengthen their stride and move their legs faster.
Repeat the action from the beginning once the runner catches up enough to slacken the band.