The Roll Out Ladder is an easy way to set up agility drills in any location. This 15-foot rubber mat helps you Improve on your speed, agility, and quickness. With an anti-slip design, you can focus more on your workout, and less on your ladder.
Product Details
| | |
| --- | --- |
| Weight | 11 lbs |
| Dimensions | 16 × 5.5 × 5.5 in |
Shipping and Returns
We offer free shipping on orders over $100. Learn more
Our metal products are made to order and have an average lead time of 7-10 days.
Lead time for our "soft goods", such as our resistance bands, accessories, and most attachments, have a lead time of about 3 days.
Returns are available within 30 days of the date of purchase. Learn more
Warranty
All metal fabricated products, such as our anchoring systems and plyo boxes, carry a 5-year frame warranty and a 1-year wear and tear part warranty.
Stroops "soft goods" carry a 6-month commercial warranty and a 1-year home use warranty.
The Stroops Roll Out Ladder is a 15-foot rubber agility ladder that you can easily roll up and take on the go to use in any location. With this ladder, you can focus solely on your workout with confidence in its design staying in place. The rubber mat design holds still on the floor to keep you safe in the most intense movements.
The Roll Out Ladder is designed for high visibility to help you laser in on where to target your feet during agility drills. The white borders of each section are unmistakable when you're focusing on high-speed movements. Get a versatile and high-performance workout with the Roll Out Ladder.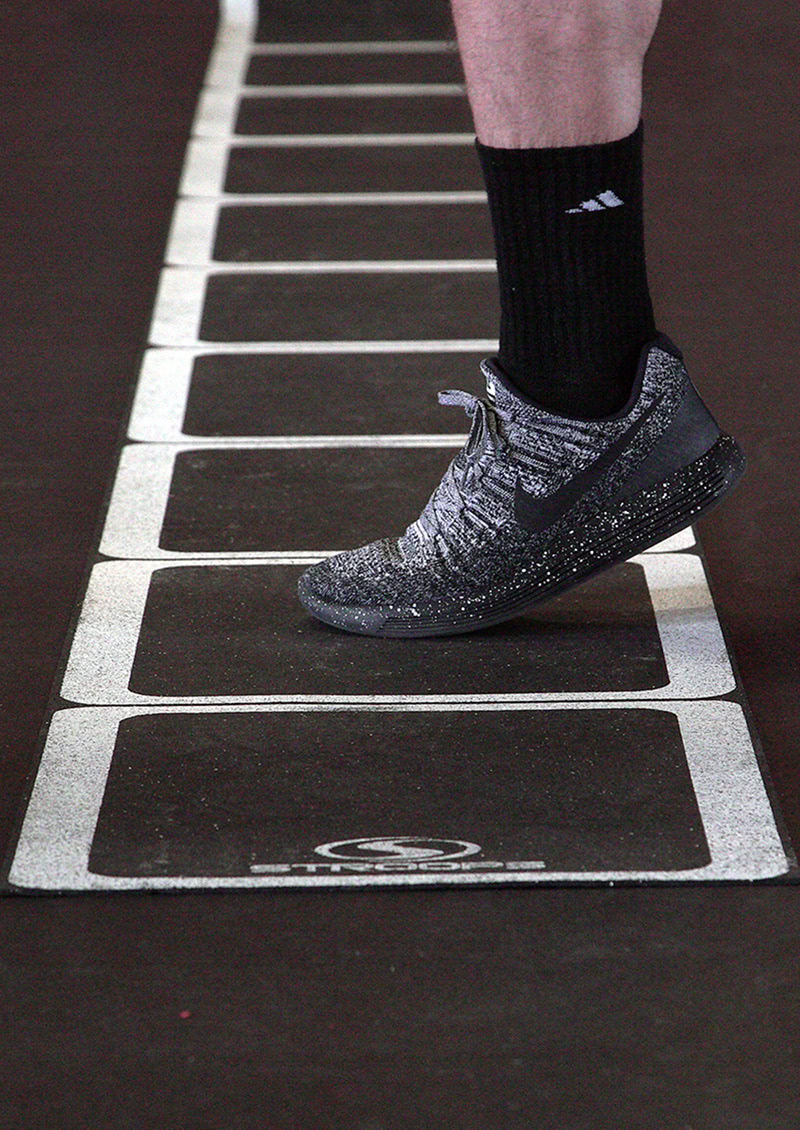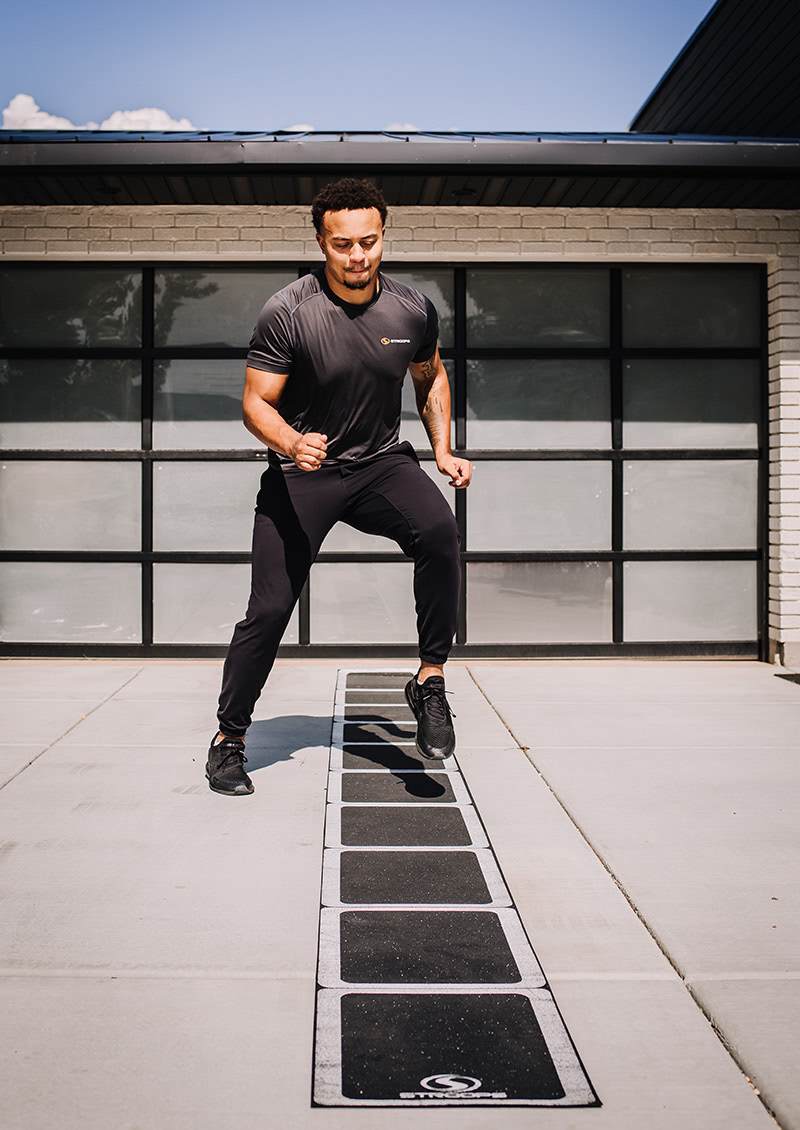 The Roll Out Ladder serves primarily the purpose of speed, quickness, and agility drills that are often associated with sports training. Use the ladder to quicken your footwork for football, basketball, soccer, and other high-intensity activities.