The Rigid Rung Ladder is a 15-foot-long agility ladder with high visibility to help you improve your speed, agility, and quickness. Take this ladder on the go for agility training you can do anywhere.
Product Details
| | |
| --- | --- |
| Weight | 1.5 lbs |
| Dimensions | 16 × 3 × 2 in |
Shipping and Returns
We offer free shipping on orders over $100. Learn more
Our metal products are made to order and have an average lead time of 7-10 days.
Lead time for our "soft goods", such as our resistance bands, accessories, and most attachments, have a lead time of about 3 days.
Returns are available within 30 days of the date of purchase. Learn more
Warranty
All metal fabricated products, such as our anchoring systems and plyo boxes, carry a 5-year frame warranty and a 1-year wear and tear part warranty.
Stroops "soft goods" carry a 6-month commercial warranty and a 1-year home use warranty.
Supercharged speed and agility.
The Stroops Rigid Rung Ladder is a prime solution for easily portable speed and agility training. Unfolded completely out, the ladder is 15 feet long with 10 evenly spaced rungs colored bright orange to enhance visibility so you don't miss a step.
Aside from the rungs themselves, the Rigid Rung Ladder is easily rolled up and taken anywhere so you can get your training in anywhere you go. It's also built to withstand the most aggressive speed, agility, and quickness training.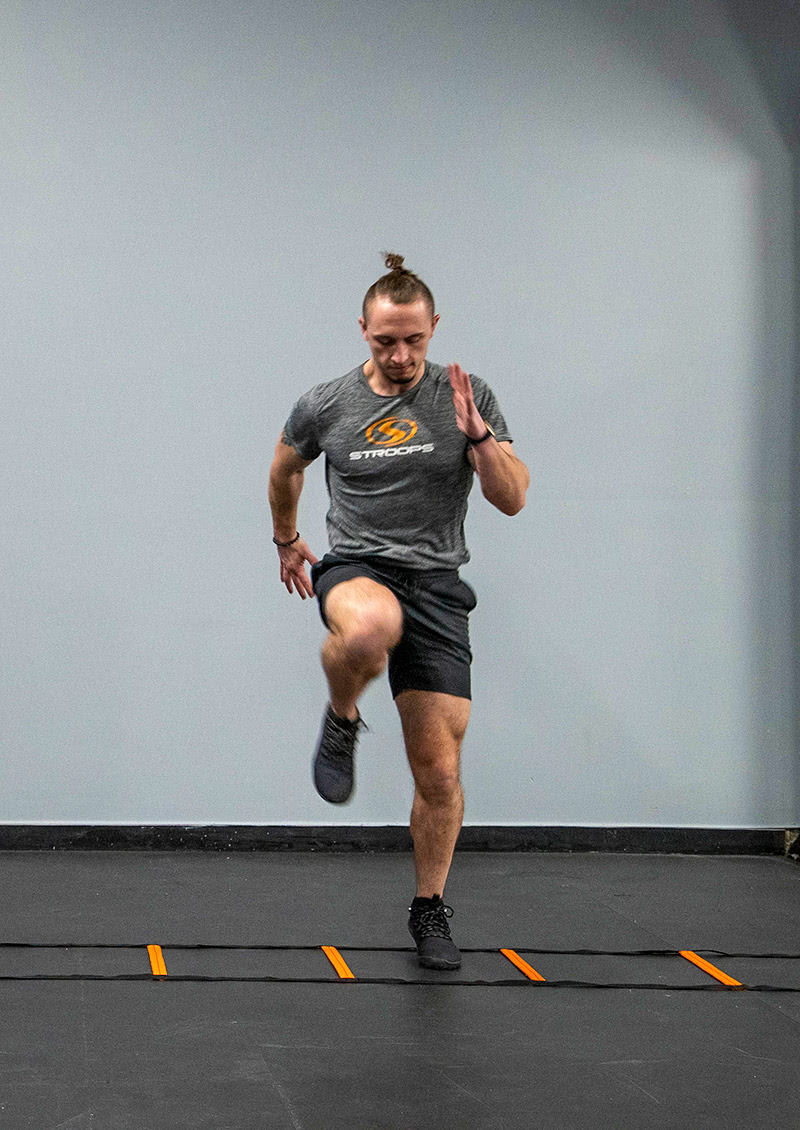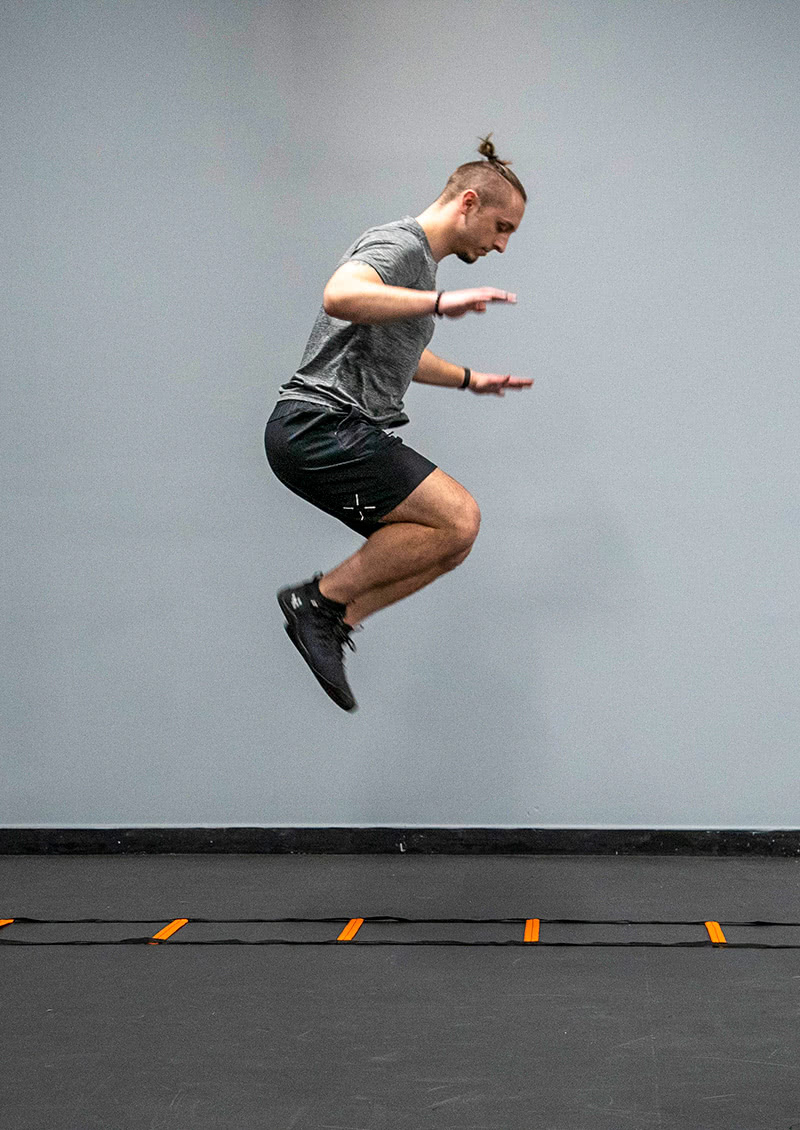 The Rigid Rung Ladder is a perfect tool for improving athletic performance. Its versatility accommodates plenty of exercises, including shuffles, ladders, and runs.
Workouts with the Rigid Rung Ladder can be intensified with Slastix resistance bands, so you can work against the resistance and maximize your explosive agility.