The Bellitron is a multifunctional free weight dumbbell with limitless customizability. This transforming dumbbell has an interchangeable setup to give you a well-rounded workout experience. Available with weight up to 45 pounds.
Product Details
| | |
| --- | --- |
| Weight | 50 lbs |
| Dimensions | 18 × 11 × 8 in |
Shipping and Returns
We offer free shipping on orders over $100. Learn more
Our metal products are made to order and have an average lead time of 7-10 days.
Lead time for our "soft goods", such as our resistance bands, accessories, and most attachments, have a lead time of about 3 days.
Returns are available within 30 days of the date of purchase. Learn more
Warranty
All metal fabricated products, such as our anchoring systems and plyo boxes, carry a 5-year frame warranty and a 1-year wear and tear part warranty.
Stroops "soft goods" carry a 6-month commercial warranty and a 1-year home use warranty.
The ultimate free weight.
The Stroops Bellitron is a multifunctional free weight system designed to give you a full weightlifting experience. The Bellitron features a black powder-coat finish and 45 pounds of weight plates, but can hold up to 90 pounds.
The Bellitron is customizable in both weight and handling. The handles can attach to the plates at three different points, or they can attach to each other and provide a long curling bar with up to 90 pounds capacity. Use this adjustability to your advantage to engage in dumbbell, kettlebell, and barbell workouts.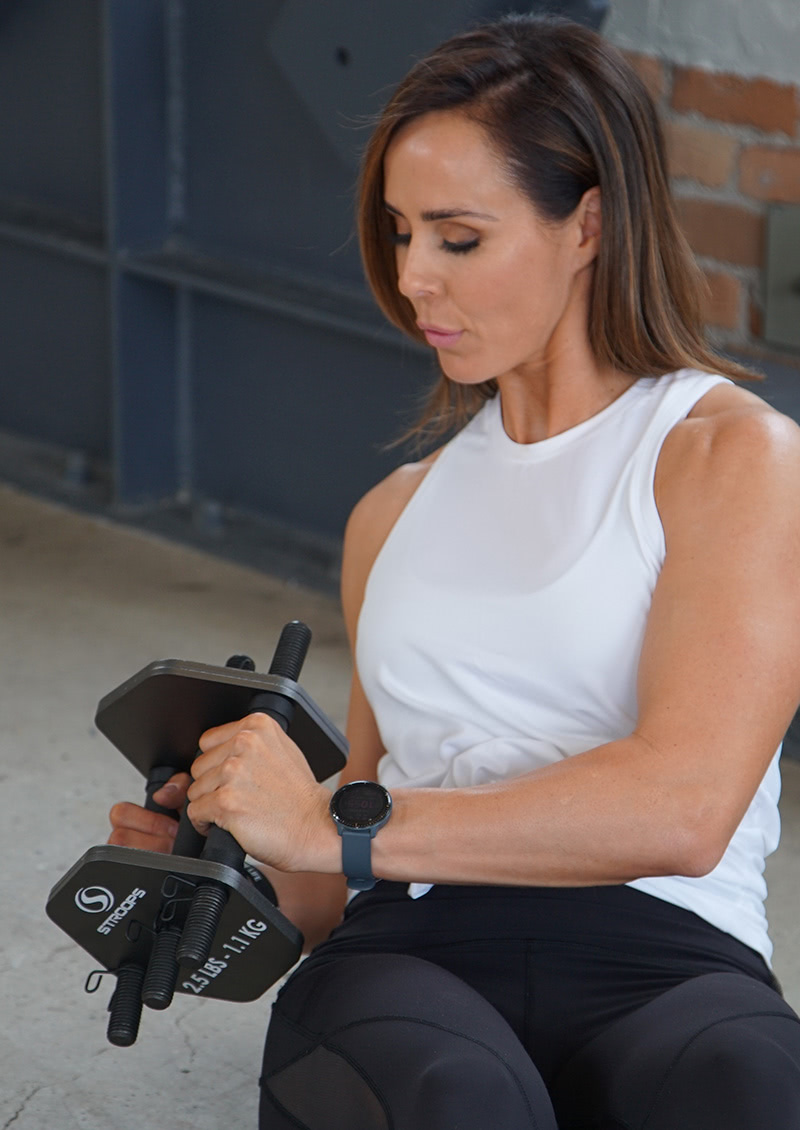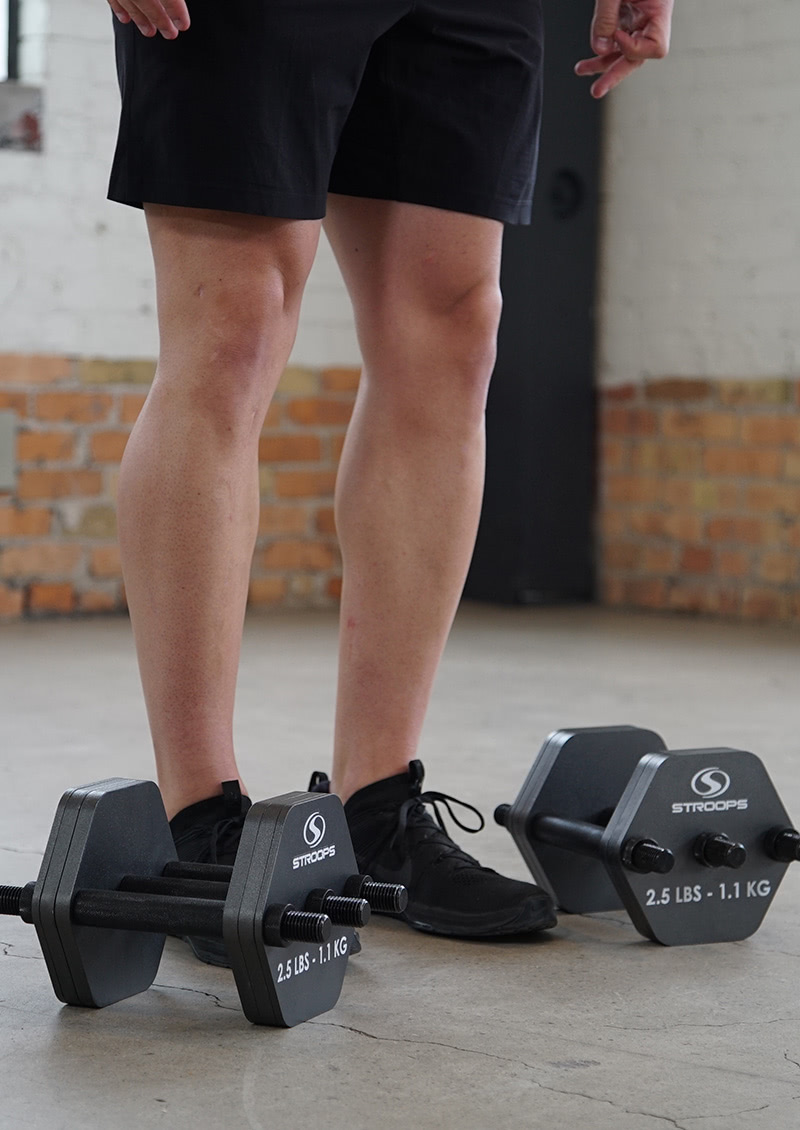 Versatility without limits.
The Bellitron features a few different high-quality parts. All parts are made of premium-quality steel.
The handles are textured for a gym-like, anti-slip handling surface. This handle is finished with a powder coat, giving this durable piece the clean finish necessary to elevate both look and feel.
The Bellitron is named for its ability to reconfigure into multiple gym pieces. Don't worry about crowding your workout space with racks full of weights of different lengths and sizes and handle types. Use the Bellitron to consolidate all of that into one.
With a weight capacity of 85 lbs, this is a no-brainer for anyone looking to get a good workout in. The quick-change spring collars don't just let you pack on the weight but give you peace of mind to safely and effectively workout. Whether you are a beginner or advanced exerciser, the Bellitron checks off all the boxes.