As a tailor-made solution with our Bellitron free-weight system, the Bellitron Stand is a sturdy rack with a dual purpose of storing your Bellitron weights and safely spotting you when you use them. This stand is a must-have addition for any Bellitron user.
Use code "DAD20" for 20% off! Happy Father's Day!
Product Details
| | |
| --- | --- |
| Weight | 36 lbs |
| Dimensions | 15.75 × 4 × 37 in |
Product Resources
Shipping and Returns
We offer free shipping on orders over $100. Learn more
Our metal products are made to order and have an average lead time of 7-10 days.
Lead time for our "soft goods", such as our resistance bands, accessories, and most attachments, have a lead time of about 3 days.
Returns are available within 30 days of the date of purchase. Learn more
Warranty
All metal fabricated products, such as our anchoring systems and plyo boxes, carry a 5-year frame warranty and a 1-year wear and tear part warranty.
Stroops "soft goods" carry a 6-month commercial warranty and a 1-year home use warranty.
Sleek storage and safety.
The Bellitron Stand is a key component of enhancing your experience with the Bellitron. It's not just a typical storage rack; it's a low-profile workout station replete with storage points for both Bellitron equipment and Slastix resistance bands.
The Bellitron Stand serves a dual purpose of storage for equipment and assistance for your workout. When not exercising, keep all your weight plates and handles in one sleek location with a small footprint. When you are exercising, use the Bellitron stand as an anchor point or as a spotter when under it.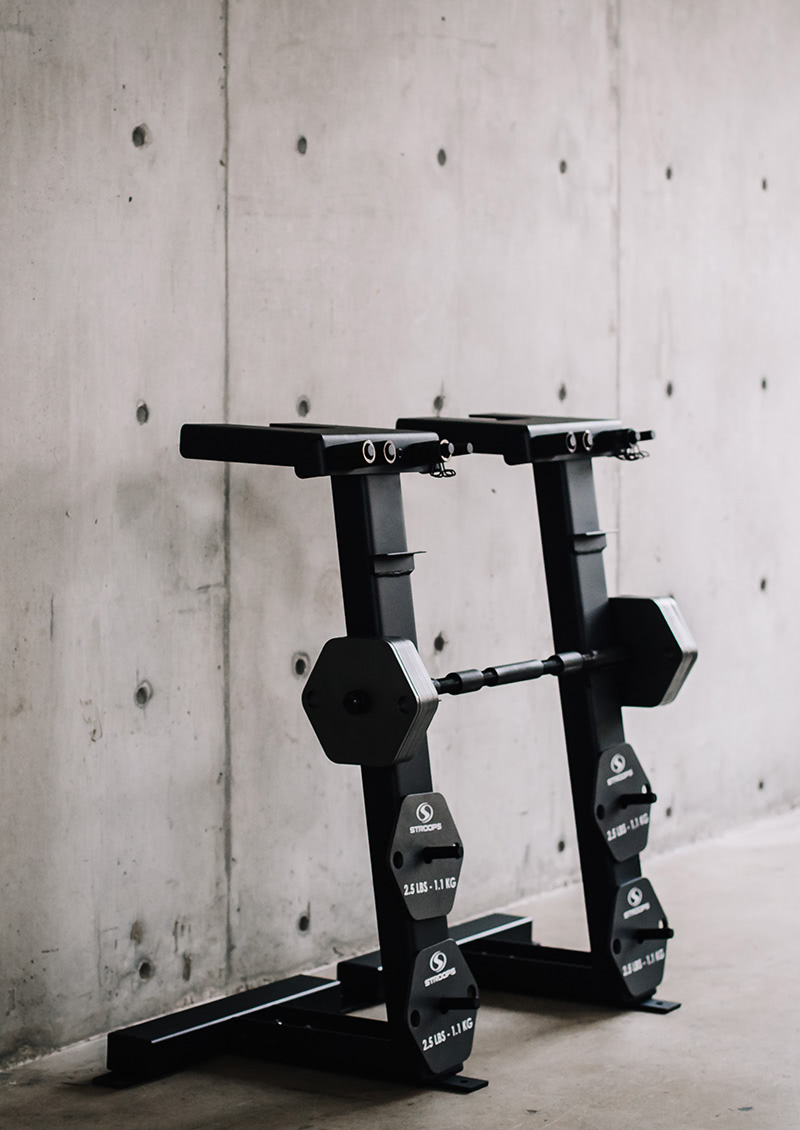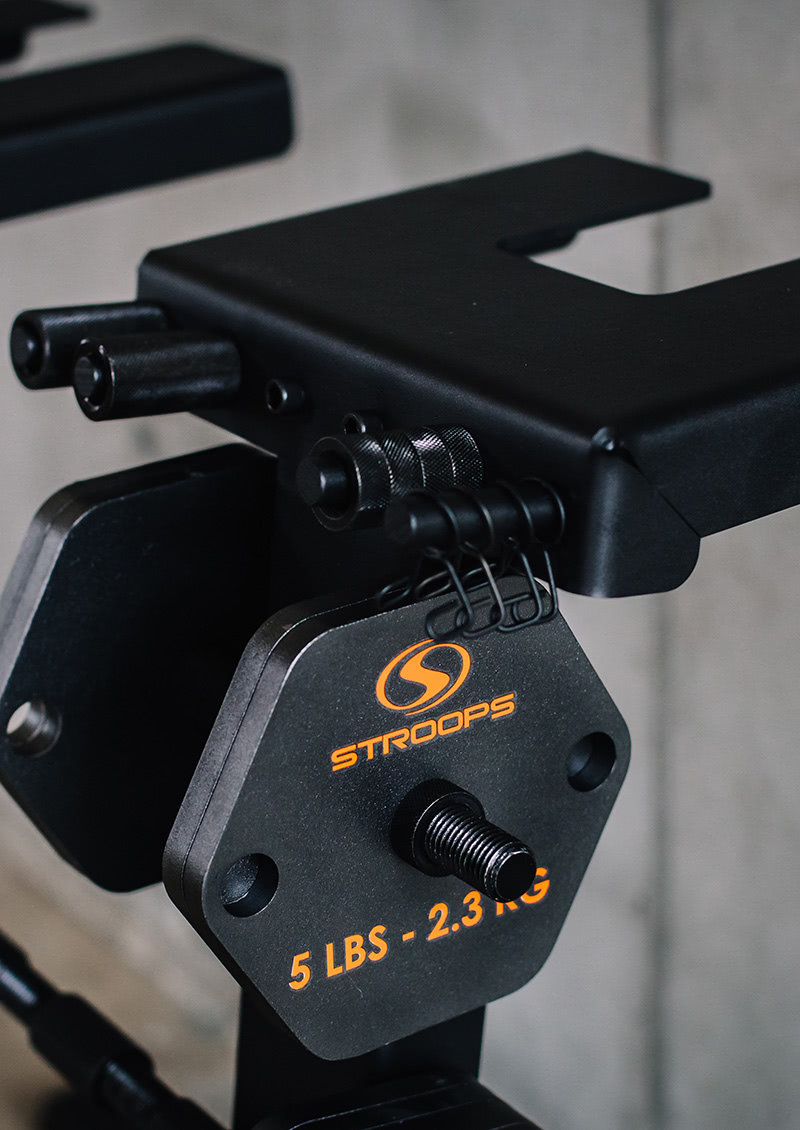 Upgrade your workout space.
The Stand—This lightweight stand combines versatility with build strength and is the one-stop spot for all of your dumbbell storage needs. The powder-coated steel finish gives this piece a clean look to match its efficient setup. This stand is great for plate, dumbbell, and clip storage.
Safety—Get two Bellitron Stands and a solid bench to lay on, and you've got yourself a solid and reliable bench press that can spot you during your workout. Feel safe with its top surface slip-reduction protection and hand cutouts. You finally have the perfect place to lift off and rest your dumbbells after each lift.
Storage—Equipped with four posts on each side, we built the stand to securely manage all of your equipment in one space. There is nothing worse than gym equipment left all over the floor. So we built this system stacked. As a result the stacked storage system keeps your plates and bars in order and easy to access. Where the entire stand is just 4 feet, you won't have to worry any longer about crowded gyms or workout spaces with countless weights and bars. The Bellitron Stand is a perfect fit for any space.