The Stroops Five Shelf Rack is the all-in-one storage solution for your gym or fitness center. With five deep shelves and a number of other attachments available, you'll be able to keep every gym product you have in one space.
Product Details
| | |
| --- | --- |
| Weight | 587 lbs |
| Dimensions | 98 × 93.5 × 24 in |
Shipping and Returns
We offer free shipping on orders over $100. Learn more
Our metal products are made to order and have an average lead time of 7-10 days.
Lead time for our "soft goods", such as our resistance bands, accessories, and most attachments, have a lead time of about 3 days.
Returns are available within 30 days of the date of purchase. Learn more
Warranty
All metal fabricated products, such as our anchoring systems and plyo boxes, carry a 5-year frame warranty and a 1-year wear and tear part warranty.
Stroops "soft goods" carry a 6-month commercial warranty and a 1-year home use warranty.
Ultimate storage capacity.
The Stroops Five Shelf Rack is a great way to consolidate your gym storage needs into a single unit. The Five Shelf Rack is complete with five 15-inch shelves with 12-inch deep bottoms. The racks are 93-inches long (roughly 8 ½ feet). This is a great solution for storing dumbbells, kettlebells, medicine balls, exercise balls, and more.
The whole rack is constructed with premium American-made 11-gauge steel and is finished with an industrial-strength black powder coat. Include a customizable range of attachments with the Five Shelf Rack by contacting us for your order.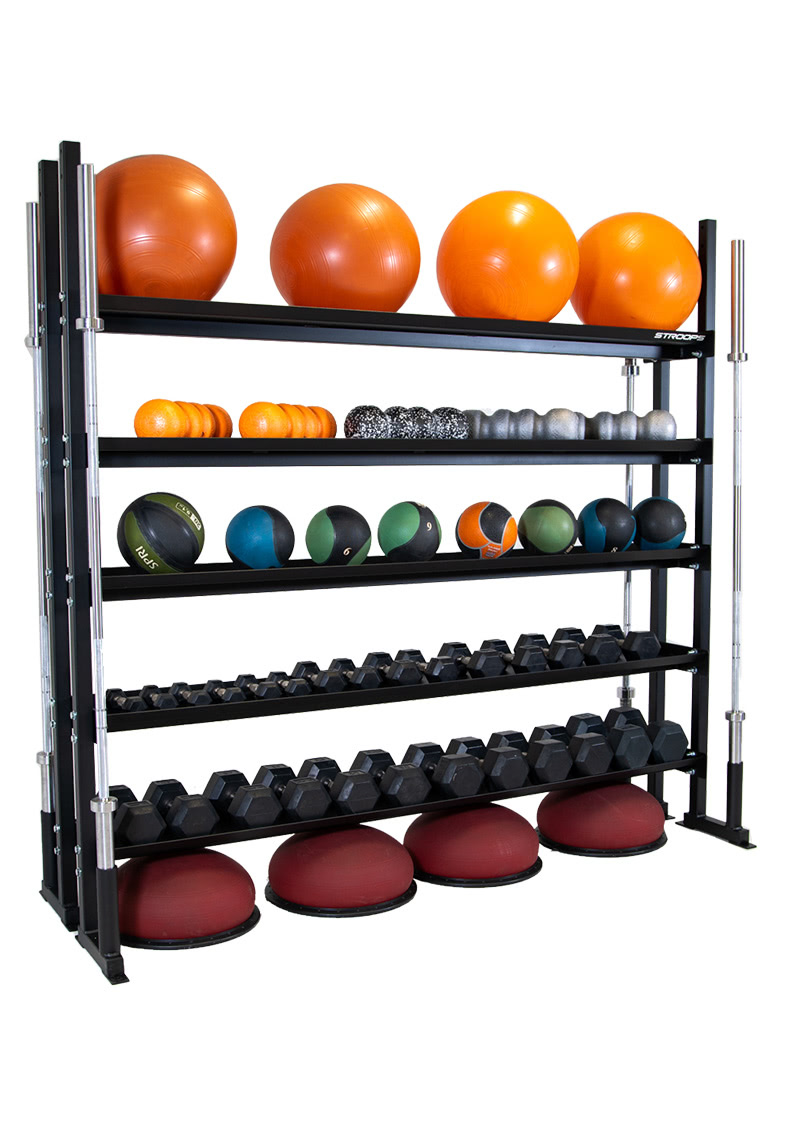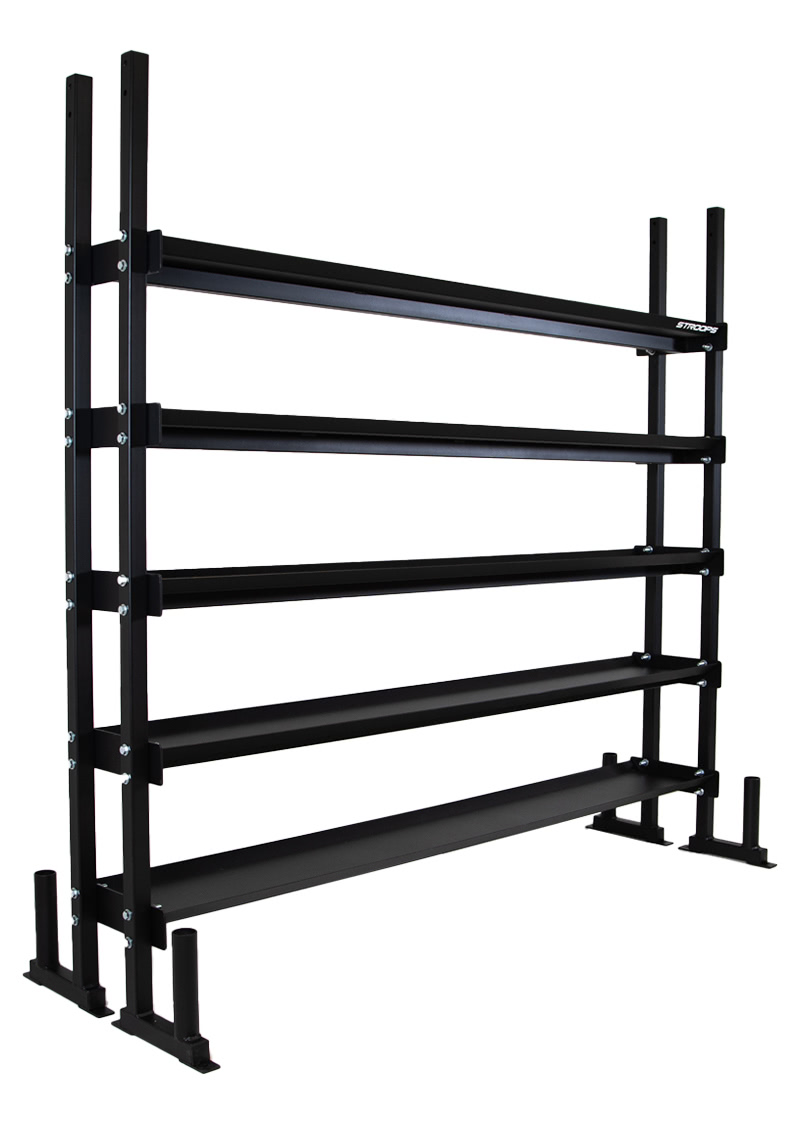 The Stroops Five Shelf already has enough storage to accommodate a whole gym, but you can also include a number of attachments to diversify your shelving. Include a 4-prong Slastix holder, Rope Holder, or a Double Heavy Rope Anchor. Contact us to customize your Five Shelf Rack to your needs.