The Stroops Hanging Rack is a perfect low-profile solution to store your Slastix resistance bands, attachments, and other fitness accessories. This steel, 6-prong rack is easy to install and will clean up any cluttered training space.
Product Details
| | |
| --- | --- |
| Weight | 4 lbs |
| Dimensions | 38 × 7 × 3 in |
Shipping and Returns
We offer free shipping on orders over $100. Learn more
Our metal products are made to order and have an average lead time of 7-10 days.
Lead time for our "soft goods", such as our resistance bands, accessories, and most attachments, have a lead time of about 3 days.
Returns are available within 30 days of the date of purchase. Learn more
Warranty
All metal fabricated products, such as our anchoring systems and plyo boxes, carry a 5-year frame warranty and a 1-year wear and tear part warranty.
Stroops "soft goods" carry a 6-month commercial warranty and a 1-year home use warranty.
The perfect storage solution.
The Stroops Hanging Rack is a 36-inch wide 11-gauge steel storage rack for Slastix resistance bands, Stroops attachments, and anything else you need to organize in your fitness space. With 6 prongs all 6-inches in length, the Hanging Rack is more than capable of handling your storage needs.
Weighing just 4 pounds by itself, the Hanging Rack is a low-profile solution to keep your workout space neat and organized, and it will fit anywhere.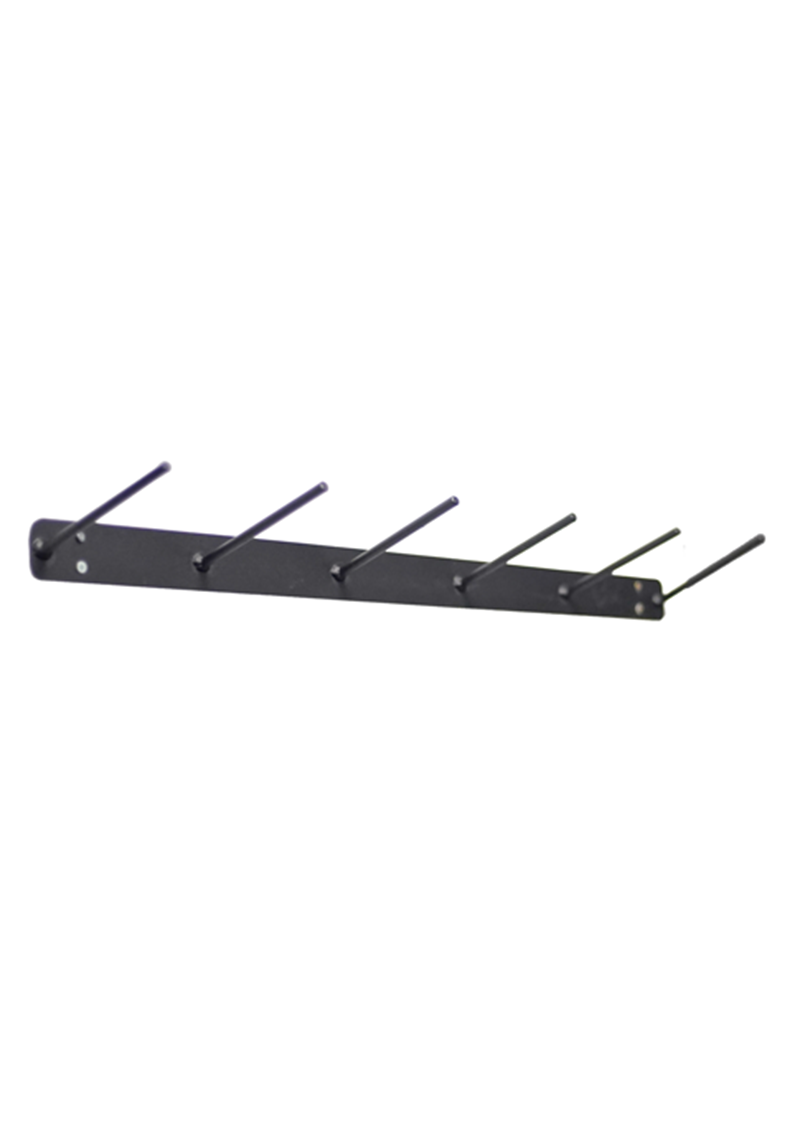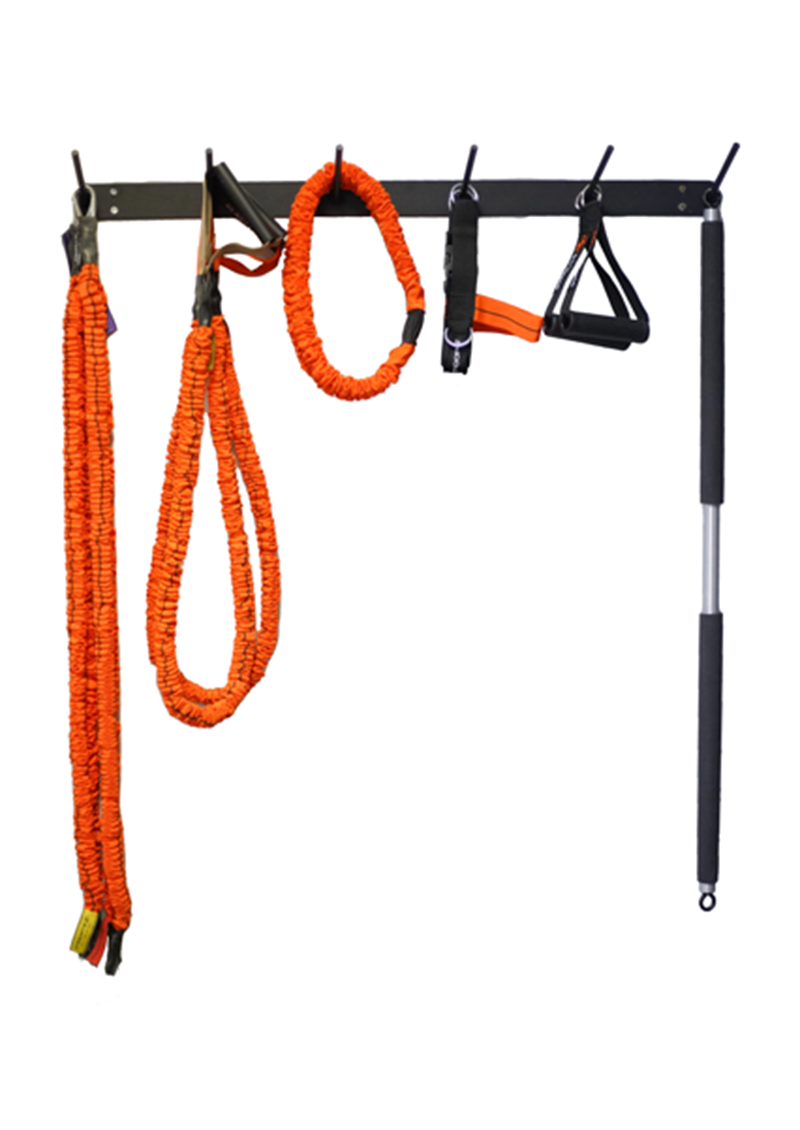 The Hanging Rack is compact and low-profile, so you'll be able to make this storage solution work with any space, whether it's the wall of your gym or performance center, next to your office door, or even in your closet.
Make your fitness space look camera-ready with the Stroops Hanging Rack.