The Stroops Xtreme Rower (SXR) gives you an ultimate rowing machine experience with high-quality build, seamless engineering, and portable design. With the SXR Rower, you'll be able to push yourself to the limit with an intense cardio workout while building muscle along the way.
Product Details
| | |
| --- | --- |
| Weight | 110 lbs |
| Dimensions | 60 × 26 × 15 in |
Shipping and Returns
We offer free shipping on orders over $100. Learn more
Our metal products are made to order and have an average lead time of 7-10 days.
Lead time for our "soft goods", such as our resistance bands, accessories, and most attachments, have a lead time of about 3 days.
Returns are available within 30 days of the date of purchase. Learn more
Warranty
All metal fabricated products, such as our anchoring systems and plyo boxes, carry a 5-year frame warranty and a 1-year wear and tear part warranty.
Stroops "soft goods" carry a 6-month commercial warranty and a 1-year home use warranty.
Premium cardio equipment.
The SXR Rower is a premium piece of cardio equipment that features a portable design. This machine will get your heart rate going at a high level while building muscle in your arms, shoulders, and back. The attached wireless monitor will track your heart rate and other metrics and is programmable for interval functions.
Built with high-quality materials and precision engineering, the SXR Rower will be a perfect fit to your workout space. Get started on this machine without having to force a "startup" pull, and push yourself to the limit with the SXR Rower.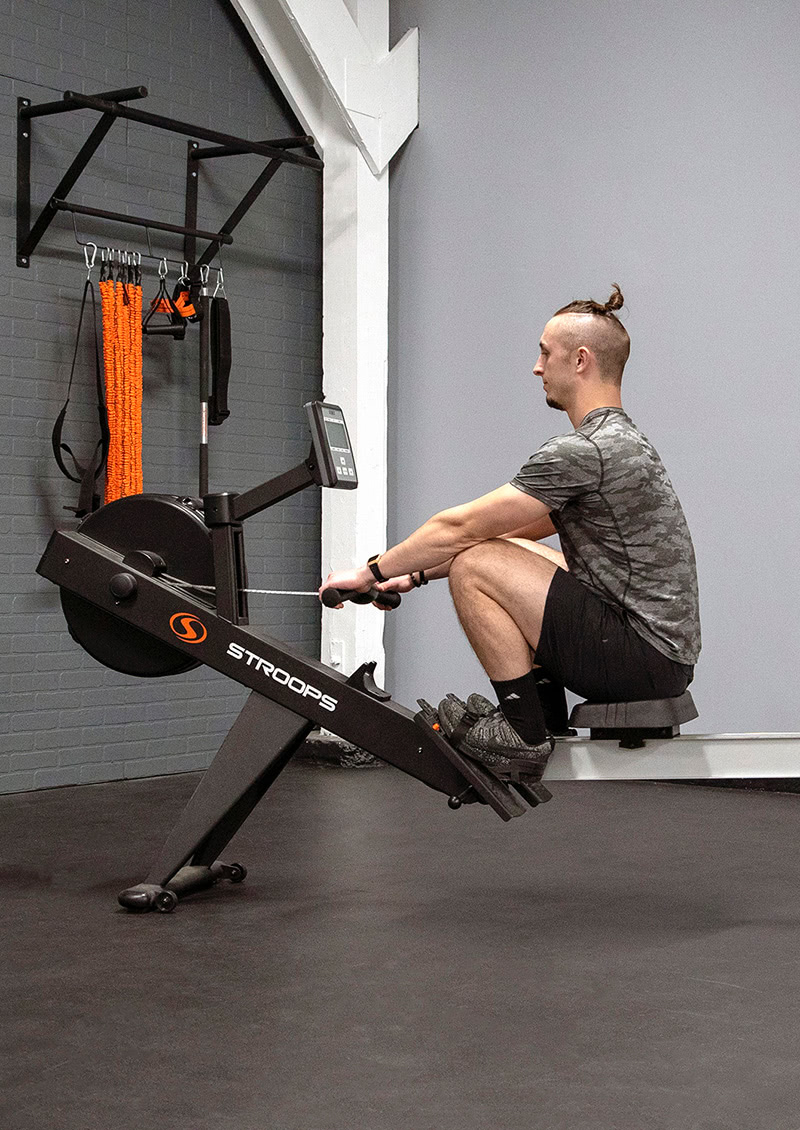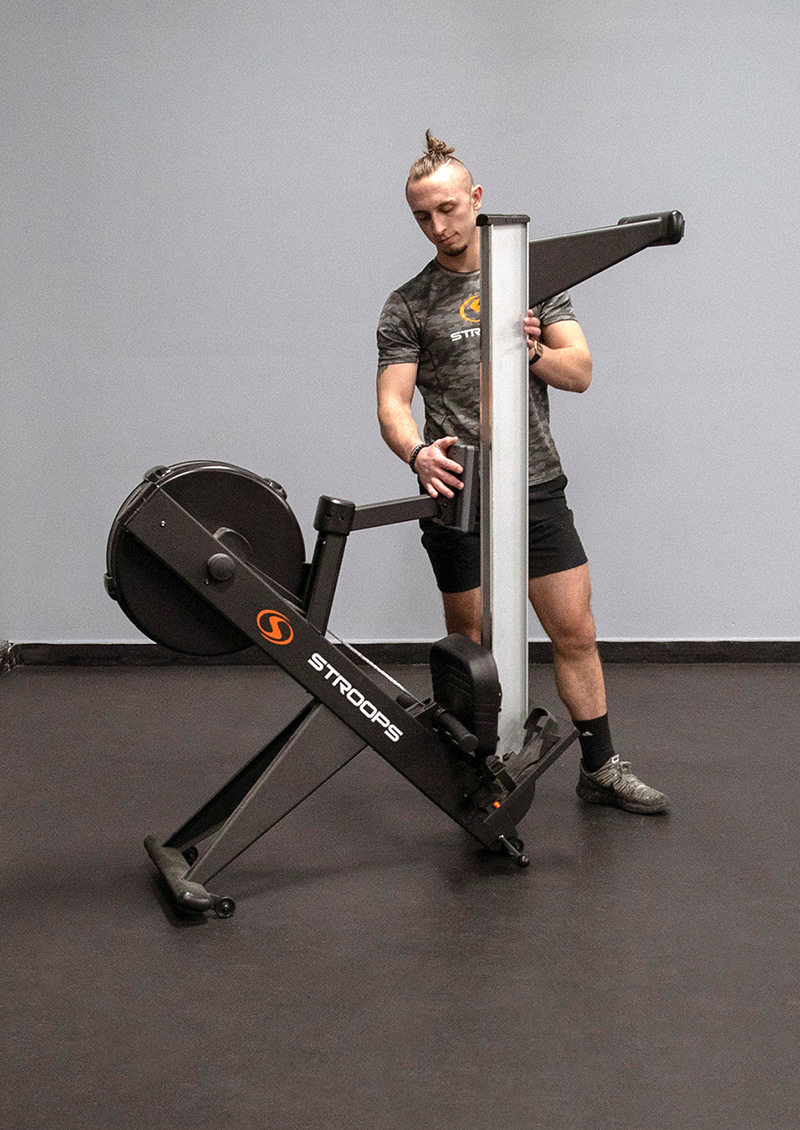 Trustworthy quality engineering.
Using high-quality materials for construction, the SXR Rower is finally engineered and provides a smooth rowing motion from the beginning of the workout. You won't need an overpowering initial "startup" pull to get to work. Just get settled into the ergonomic seat, strap into the adjustable footholds, grab the non-slip handle, and get rowing.
The SXR Rower is designed to be lighter than the average rowing machine and be far more portable. You won't need help moving this machine to the best location. Simply fold the rower in half and use the wheels to roll it to any location. Whether in a gym, rehab clinic, or in your own home, the SXR Rower is the premium cardio machine.