The Opticurve motorless treadmill levels up the indoor running experience. The curved surface optimizes your stride and brings a natural feel to your running motion without needing to find an outlet.
Product Details
| | |
| --- | --- |
| Weight | 242.5 lbs |
| Dimensions | 30.3 × 64.5 × 64.6 in |
Shipping and Returns
We offer free shipping on orders over $100. Learn more
Our metal products are made to order and have an average lead time of 7-10 days.
Lead time for our "soft goods", such as our resistance bands, accessories, and most attachments, have a lead time of about 3 days.
Returns are available within 30 days of the date of purchase. Learn more
Warranty
All metal fabricated products, such as our anchoring systems and plyo boxes, carry a 5-year frame warranty and a 1-year wear and tear part warranty.
Stroops "soft goods" carry a 6-month commercial warranty and a 1-year home use warranty.
The premium running experience.
The Opticurve motorless curved treadmill is a unique design that allows you to optimize your stride path with a curved running surface. Without a motor, this treadmill is powered by one thing only—you. The curve of the running surface works with your stride, using your forward momentum to run the belt.
The Opticurve is built with heavy-duty, impact-absorbing slats, which will relieve the stress in your joints for a more comfortable run. It also features a wireless Polar HR monitor with to-the-second variability to track your speed, heart rate, and other metrics.
The Opticurve is uniquely designed to be easily movable despite its size. The railing and monitor fold down to make the treadmill easy to pack up and roll away to any location. From distance runners training in the winter to runners rehabbing back to the pavement, Stroops Opticurve is the premium running option.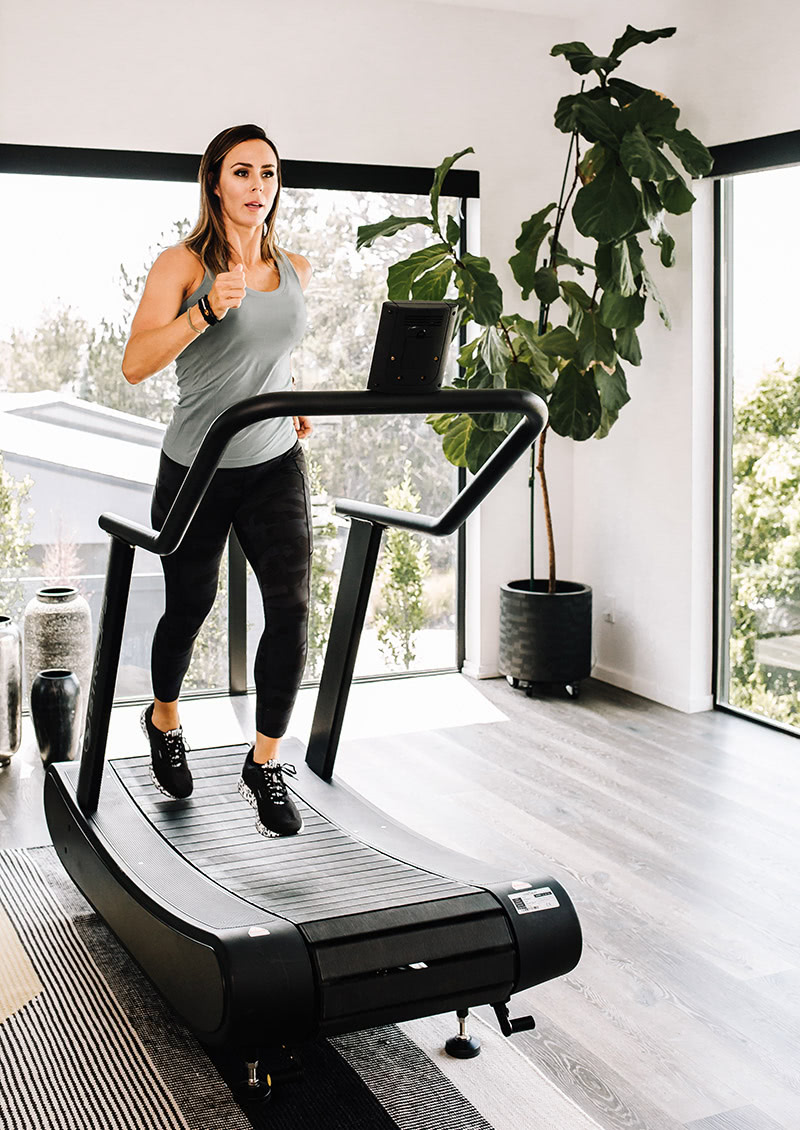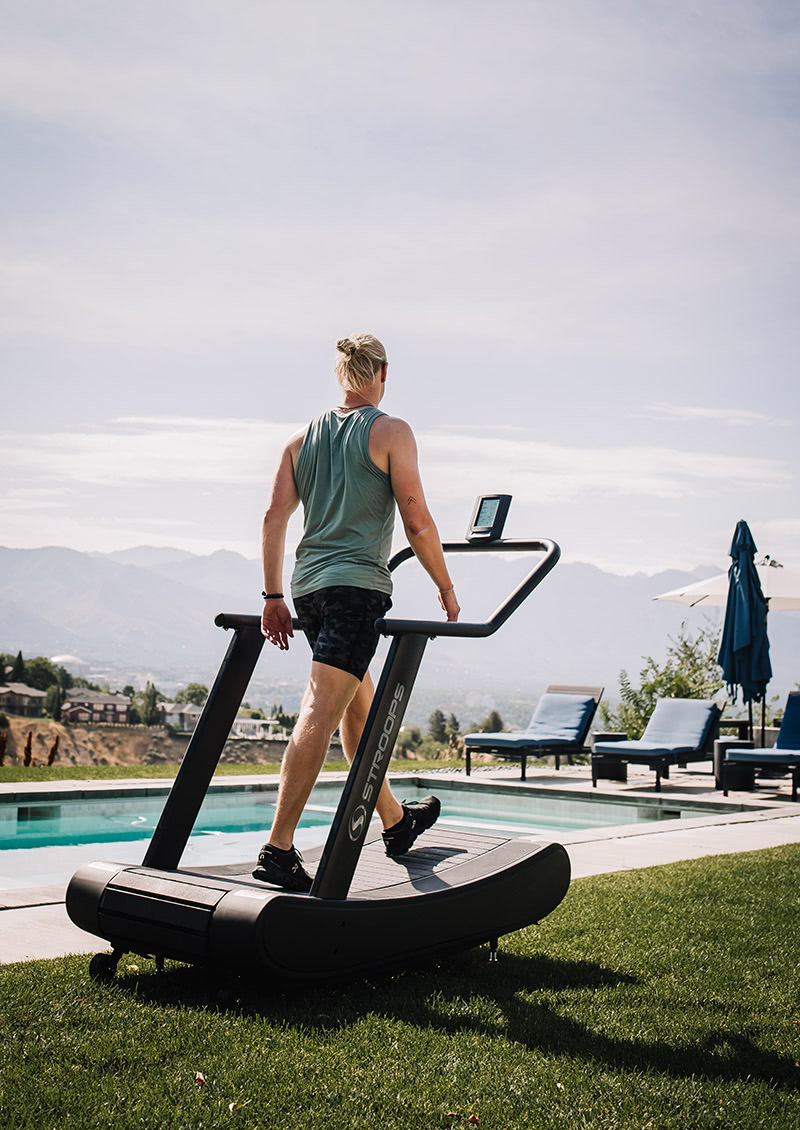 The Opticurve is a versatile cardio solution for any fitness level. Physical therapists have found great use of it in helping rehab patients get back out onto the pavement, but it is a beneficial upgrade to any situation that would typically require a conventional treadmill.
Work out securely and confidently.
The Opticurve doesn't just optimize your performance and movement, it also helps further Stroops' mission of enhancing safety in the workout space. The running surface of the Opticurve runs when you run and stops when you stop, so you don't have to worry about getting tossed off the belt or stumbling at high speed.
The Opticurve is also built with shock-resistant slats for more comfortable performance that won't weigh on your joints.