The Stroops Air Bike combines precision engineering and quality materials to forge a stronger, sturdier fan bike to rival the leading competitors. This bike will work you out tougher than other bikes and take your cardio to the next level.
Use code "DAD20" for 20% off! Happy Father's Day!
Product Details
| | |
| --- | --- |
| Weight | 110 lbs |
| Dimensions | 96 × 13 × 50 in |
Shipping and Returns
We offer free shipping on orders over $100. Learn more
Our metal products are made to order and have an average lead time of 7-10 days.
Lead time for our "soft goods", such as our resistance bands, accessories, and most attachments, have a lead time of about 3 days.
Returns are available within 30 days of the date of purchase. Learn more
Warranty
All metal fabricated products, such as our anchoring systems and plyo boxes, carry a 5-year frame warranty and a 1-year wear and tear part warranty.
Stroops "soft goods" carry a 6-month commercial warranty and a 1-year home use warranty.
The Stroops Air Bike is a next-level design in fan bike workouts. The Air Bike uses high-quality materials throughout its construction with precision engineering to create a cardio experience that can be as intense as you want it to be.
The Stroops Air Bike will push you to the limit with a high-level cardio workout. The moving handles and pedals will exercise your arms and legs. The display screen operates wirelessly and tracks speed, pace, distance, heart rate, and more.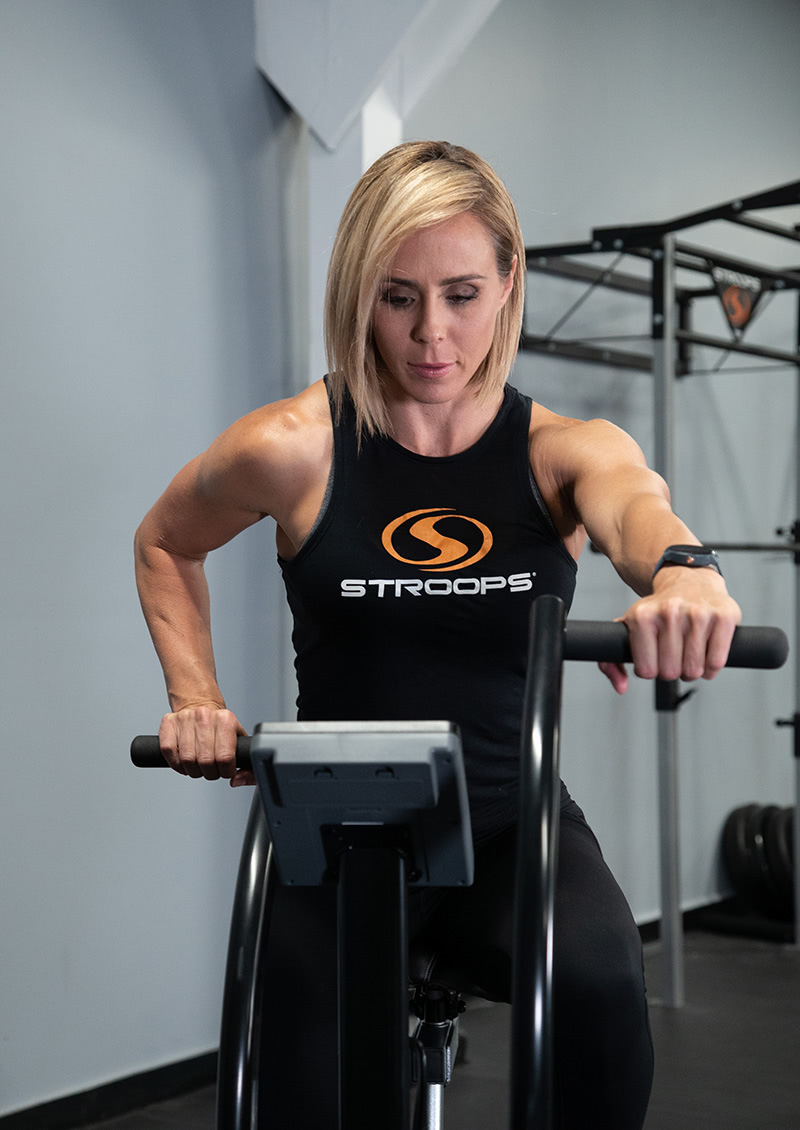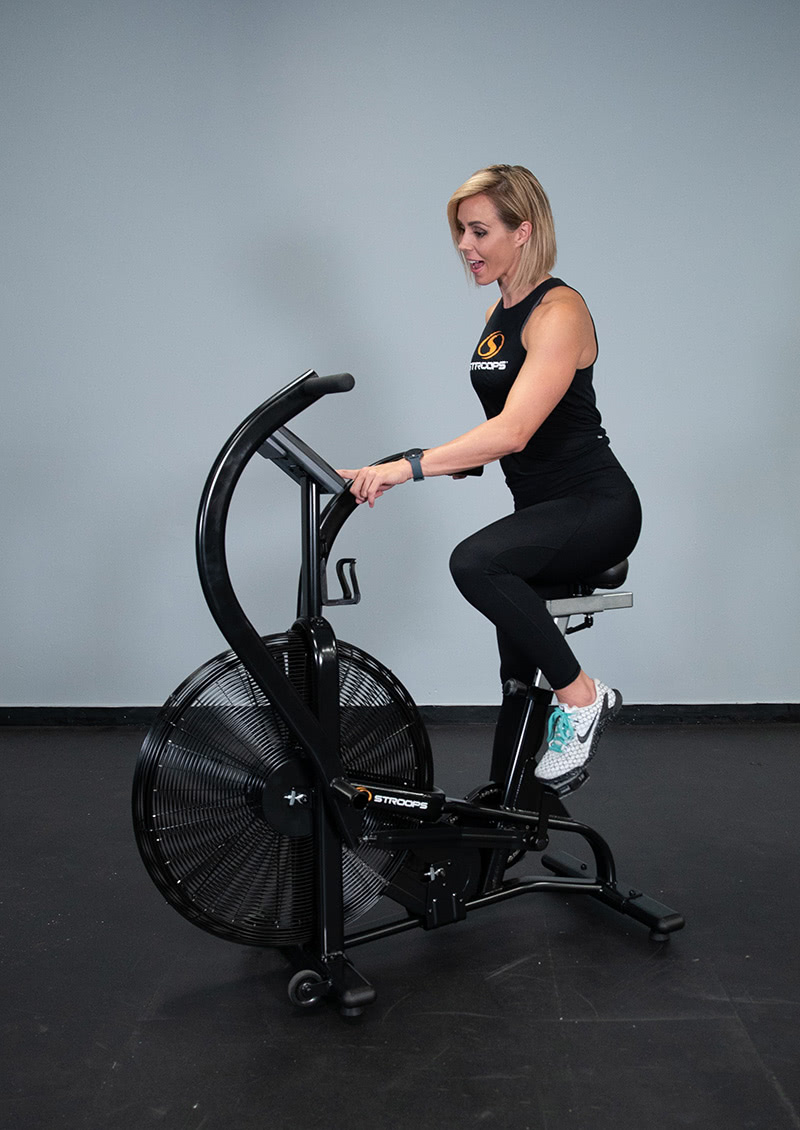 The Stroops Air Bike is a versatile and space-economic workout tool that is a perfect fit for any workout space, whether in your home, or in your personal gym, rehab center, or performance center.
Where other fan bikes weigh anywhere from 130-200 pounds, the Stroops Air Bike weighs just 110 pounds with rollaway capabilities. You won't need a team to move this bike into your workout space, move it with ease and set it up anywhere to get started on your best cardio workout.