Stroops Coach:
Tennille Boseman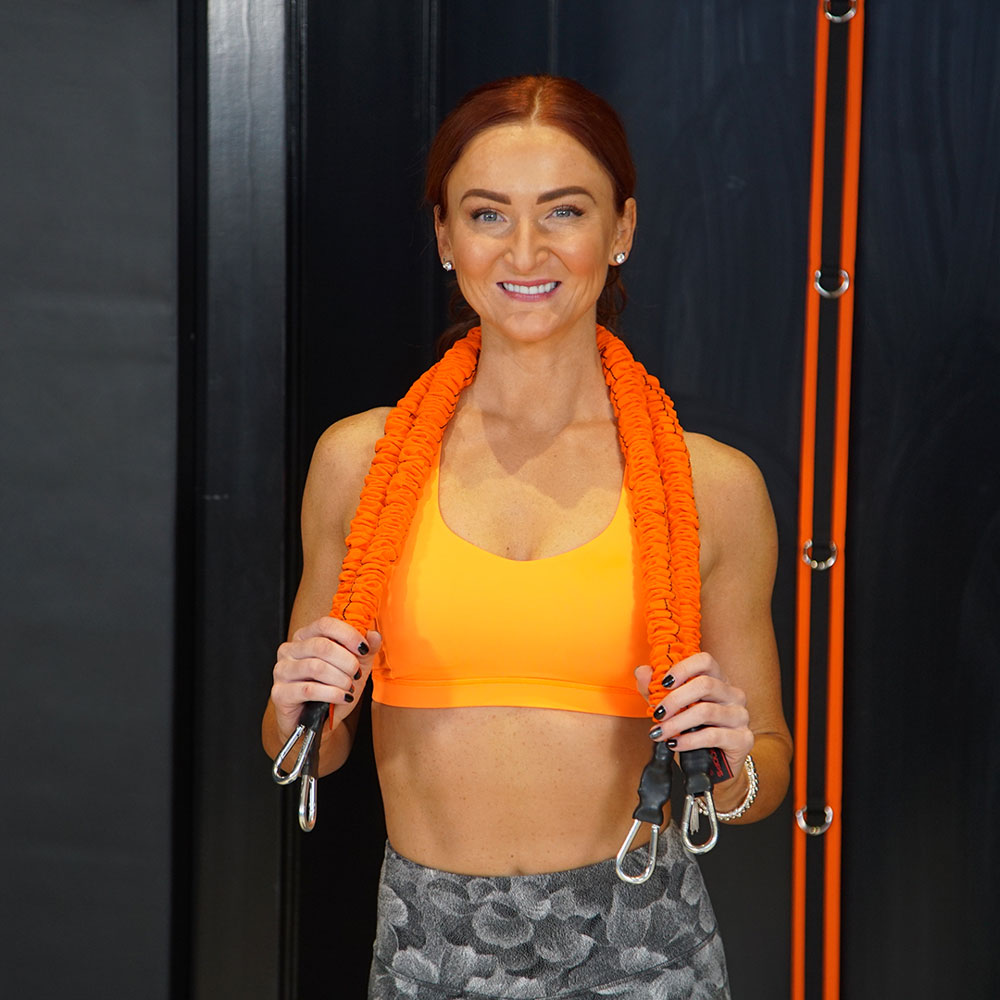 Tennille Boseman, also known as "Coach T", has many fitness certifications including: NASM, AFAA, Pilates, Yoga Sculpt, and an Orangetheory Fitness Certification. She has been in the fitness industry for over 15 years. Growing up, she danced non-stop, and ended up dancing for both University of Utah and Utah State University. Following graduation, she traveled the country teaching dance camps for Universal Dance Association. Tennille's love of teaching group fitness grew when she opened up her own fitness studio in Logan, UT in 2011. She taught many modalities including: Zumba, Pilates, and Dance. In 2015, Tennille found and fell in love with Orangetheory Fitness. She was the head trainer there for 5 years. During this time, Tennille also started hosting fitness retreats under the name Jett Powered Fitness Retreats. She loves bringing groups of women together and helping them discover their "adventurous" side. In 2020, Tennille became a trainer for iFIT where she enjoys the challenge of filming live classes. Tennille recently joined the Stroops team and is so excited to continue filming online workouts with us.
Q: What motivates you to stay fit?
By nature, I'm a very adventurous and curious person. Staying fit allows me to do all the hiking and mountain biking I want. I also love FEELING good and have discovered that consistent exercise dramatically improves my mental health.
Q: What is your favorite type of workout?
I love variety! However, some of my favorites include yoga and resistance/strength training.
Q: What is your best piece of fitness advice?
MOVE WITH PURPOSE so that you can LIVE WITH PURPOSE. When you show up for yourself, you are able to show up better for those around you.
Q: Why do you use Stroops?
I love the variety that Stroops offers. You can get really creative with all of the equipment that they provide. Stroops makes working out FUN!