Meet the Stroops Cardio Lineup
Cardiovascular exercise is a key component of overall health and fitness, allowing your body to better process oxygen while growing your endurance and conditioning capabilities. Whatever your goals, most exercise plans will include aerobic exercise. However, if you don't have the weather or inclinations to go for a run or a bike ride outdoors, indoor cardio equipment is a valuable addition to any gym or fitness setup. Did you know Stroops also carries a curated, hand picked variety of cardio equipment for you to run a lean, mean gym setup?
The cardio pieces we've chosen to carry are minimalist, (relatively) quiet, & electricity-free. (Minus the batteries in the display monitors!) This means that they're not tied down to certain locations in your facility because that's where the outlets are, and it means that your utility costs will be lower, a win/win for you! This also makes them easy to maneuver if you want to rearrange your space as your needs change. They are also less expensive than other comparable counterparts, and not having a motor means that they're relatively quiet to use. Human-powered cardio for the win!
Meet the Individual pieces
SXR Rower
Rowing is an effective, full-body strength and conditioning workout. Our SXR Rower is comfortable, durable, and adjustable. Adjust the resistance on the side with the rotating switch on the damper, adjust the shoe holder to the right size and tighten the strap across the top of your foot to get after it. Folds in half for storage or to move out of the way.
Curved Treadmill
Newer to the Stroops lineup is our Curved Treadmill. Self powered, you can run or walk at your own pace, slowing and starting when you feel like it without having to make any adjustments to the treadmill itself. Being self propelled and motorless makes it surprisingly quiet for a treadmill. Dense, comfortable rubber track, attached monitor to check your stats.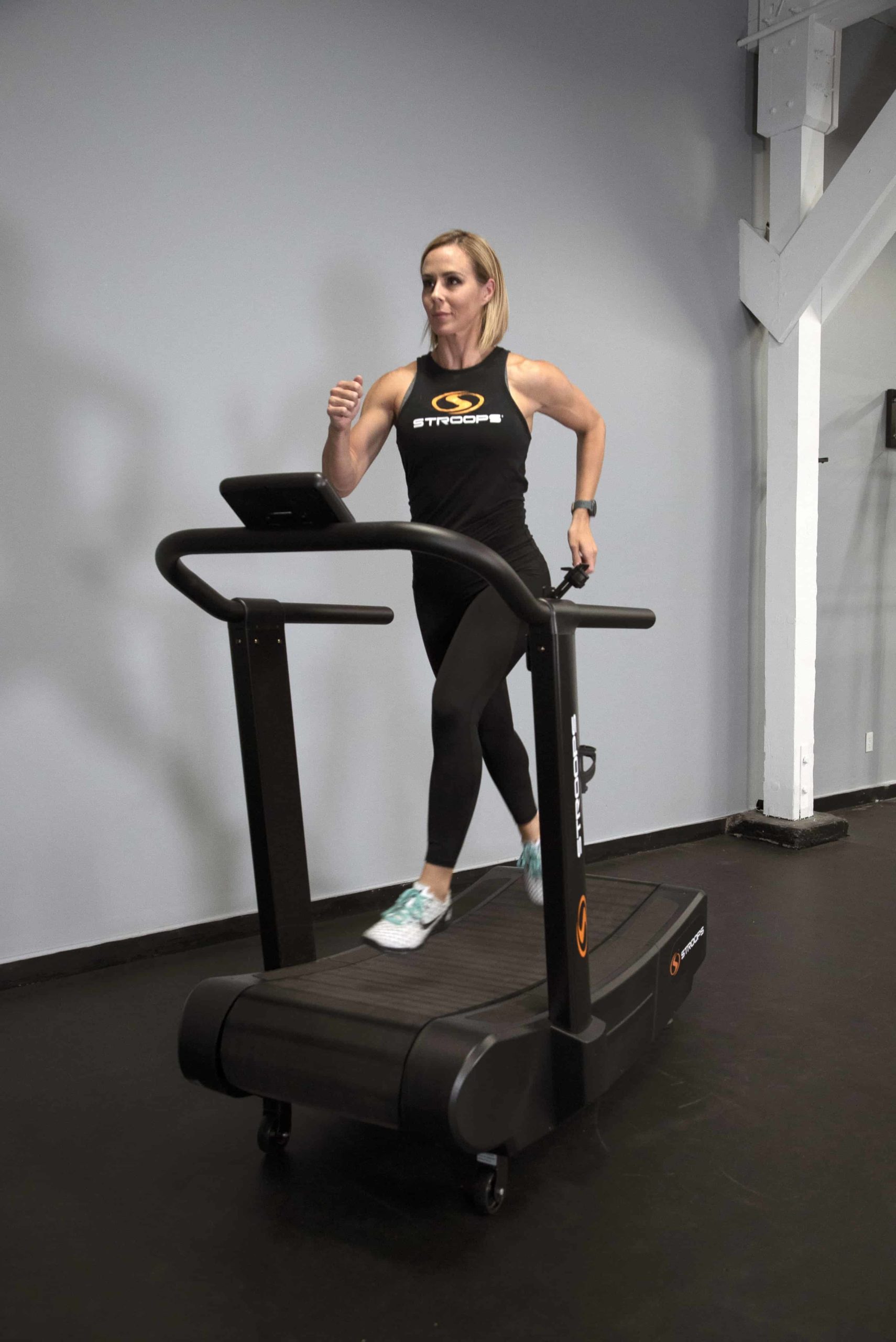 Air Bike
Get ready to hit the WOD with the Stroops Airbike. Comfortable, adjustable seat and swinging arms give you the workout you're after. High intensity but low impact, perfect for a killer warmup or killing you during sprints.
We hope you mix in some of these cardio pieces to make the most of your workout in a space-concious, cost-effective way. Happy training!