Stroops Coach:
Michelle Wojciechowski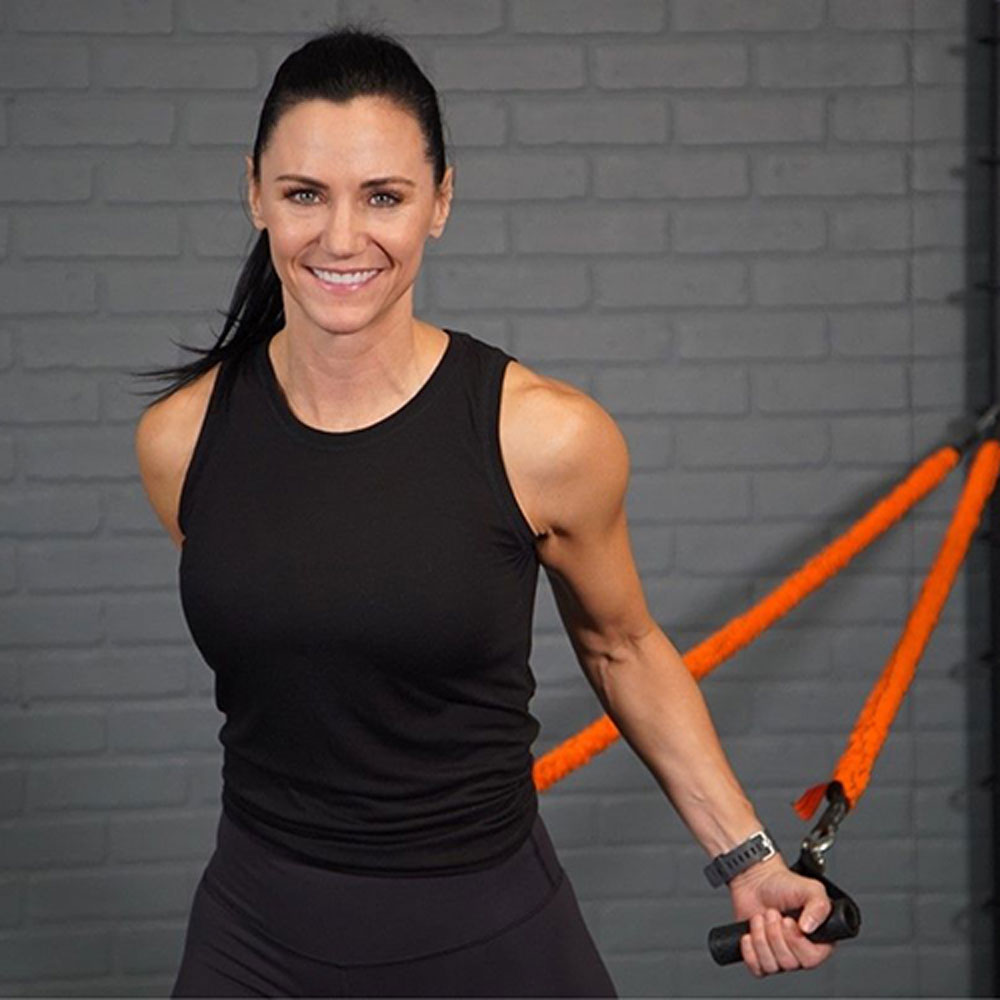 My name is Michelle Wojciechowski. I was born and raised in Utah – I love everything about Utah EXCEPT the cold weather & snow. I am married to an amazing man named Brad. I have two kids: Mia, 13 and Mason, 10. I have been in the fitness industry for about 18 years. I love being a part of people's fitness journeys!
Q: What motivates you to stay fit?
I started exercising about 18 years ago because I was unhappy with the way I looked and needed a change. Now, the commitment to stay fit is less about aesthetics and so much more about staying strong and able bodied as I start to get older. I want to be active and pain-free as long as possible!
Q: What is your favorite type of workout?
I love ALL different types of training for different reasons. My favorite workouts are those that include both cardio and strength components. I've recently gotten into yoga/mobility and I love that too.
Q: What is your best piece of fitness advice?
My advice would be to find something you like to do and stick with it. There are so many different ways to be active – there really is something for everyone out there.
Q: Why do you use Stroops?
I use Stroops equipment because of the versatility and convenience! I have everything I need to create workouts including strength, cardio, and mobility in the convenience of my basement – so I can train any time of day I like. This has become more important over the last year.