Stroops Coach:
Danielle White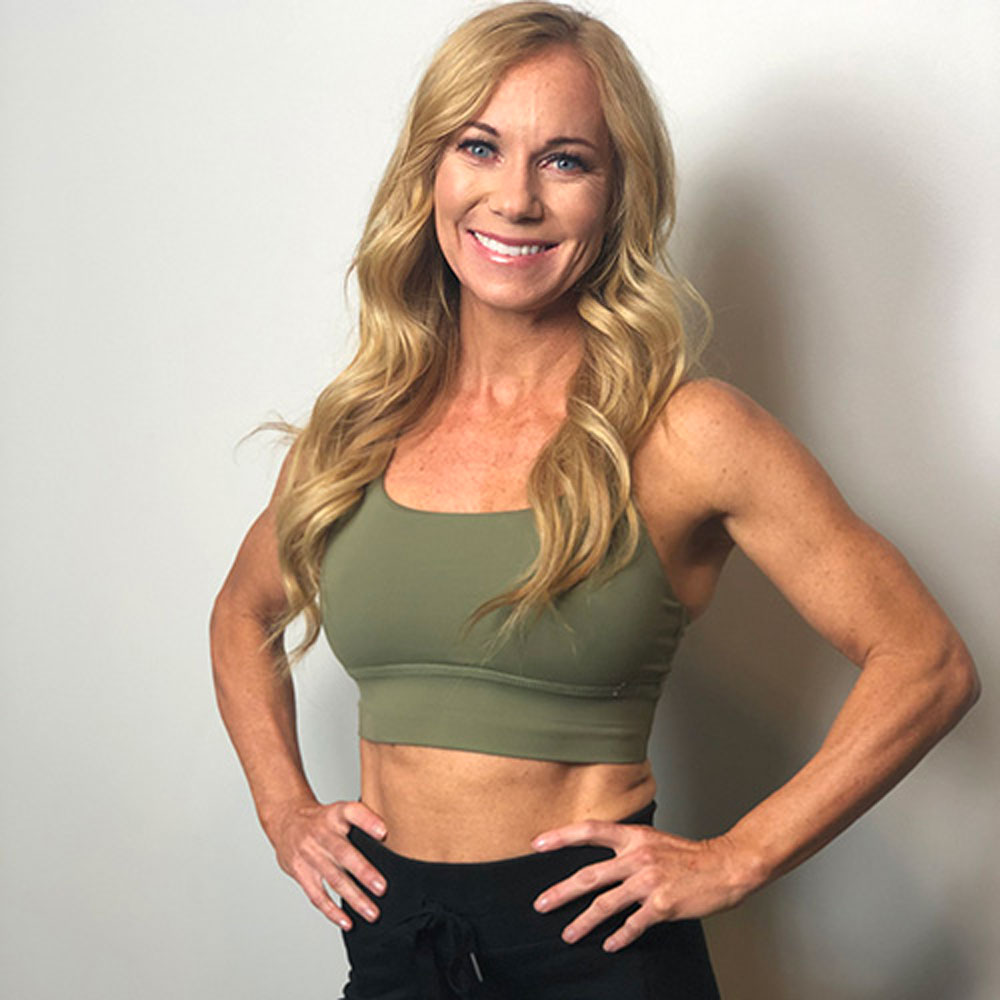 With nearly 2 decades of experience in Health and Fitness both teaching and coaching, to say Danielle White is passionate about what she does is an understatement! Certified in several formats of group Fitness, she is passionate, energetic and loves being apart of people's fitness journey. Her first certification in 2006 was Pilates Mat & Reformer where she found a love in guiding and inspiring others to love movement. She is a former GM, Program Director and Program Developer where she truly found a love for group fitness. Danielle has been consistently training for the past 10 years in group fitness and running her online program Iron Butterfly Fitness, coaching women in creating a fitness and wellness lifestyle. Danielle currently teaches at EOS Fitness in Utah as an Advanced Instructor where she Specializes in HIIT and full body toning classes. She loves life and connecting with people through fitness on all different platforms. You'll often hear her say "doesn't matter what you're doing, as long as you're working hard and having fun!"
Q: What motivates you to stay fit?
In the beginning I worked out for pure aesthetics. It's true… It was all about looking good. But now that I've been in the fitness industry for almost 20 years, I've learned a thing or two and what really is most important to me is the functionality of my body. Living in a body of health gives me the opportunity to always do what I want when I want. Working out also improves my mental state. In the end feeling confident loving the body I'm in.  Sure looking good is a great byproduct but in the end what really matters is how we feel and how well we can move and enjoy life.
Q: What is your favorite type of workout?You could say I'm a hiit junkie! LOL But I truly enjoy all types of workouts so it's hard to pick just one. Pilates is at my core, it truly helps me move in every facet of my life and it complements every other workout that I do. Hiit workouts keep me lean and makes me happy by accomplishing hard things. But I can't go a week without training resistance whether it's bands or free weights training, I love it all!
Q: What is your best piece of fitness advice?When I was new to fitness I thought there was only one way to be fit, one way to work out, and one way to eat. The biggest lie we believe in fitness is that there's only one way. I would tell anyone out there to explore options, if you're not enjoying your workout find something that you do enjoy. Movement comes in all forms and as long as we are moving sweating and smiling it's going to benefit you in the long run and you can't go wrong.
Q: Why do you use Stroops?
One of the many reasons I love Stroops and use it in my training is the functionality. I can take someone from strength training, to hiit training, to mobility work, to functional training and to straight core work! I also love using it in my Pilates practice. It's easy to set up and I can take it anywhere! EVERYTIME they come out with a new product I have to have it, it's so fun to work with! And all the STROOPS products work together so I can build a really good system, giving me endless possibilities inside my training.