Portable Anchoring Systems
Are you looking to shake up small group training without adding a ton of bulky equipment? Stroops has created a line of high quality small group training anchors that are portable and more fun than typical systems.
The Connectus and Revolution are small, portable anchoring systems perfect for working six people at at time. Each one easily moves in an out of your space so you do not have to worry about something being permanently screwed into the wall.
BUILD COMMUNITY
Before touching on what sets these two apart from each other, there are a few key benefits both systems share. Whether you're working off the Connectus or the Revolution, each system is designed to build community and provide more of a fun training session for clients. A large majority of group training classes these days are spent with individuals performing the same moves but in the same setting. With these anchors, six people will face each other and spend the class not only getting to work on the moves, but work together and build each other up.
To some it may seem intimidating to show up to a class that involves interaction with strangers. There's a sense camaraderie in  overcoming the same challenges, especially while facing others. Cheering each other on throughout the entire duration of each movement. The community leaving each an every class is unparalleled to any other anchoring system on the market. And once the class is over, either system may be tipped over on its side and rolled out of the way. So the space needed for other sessions is easily freed up.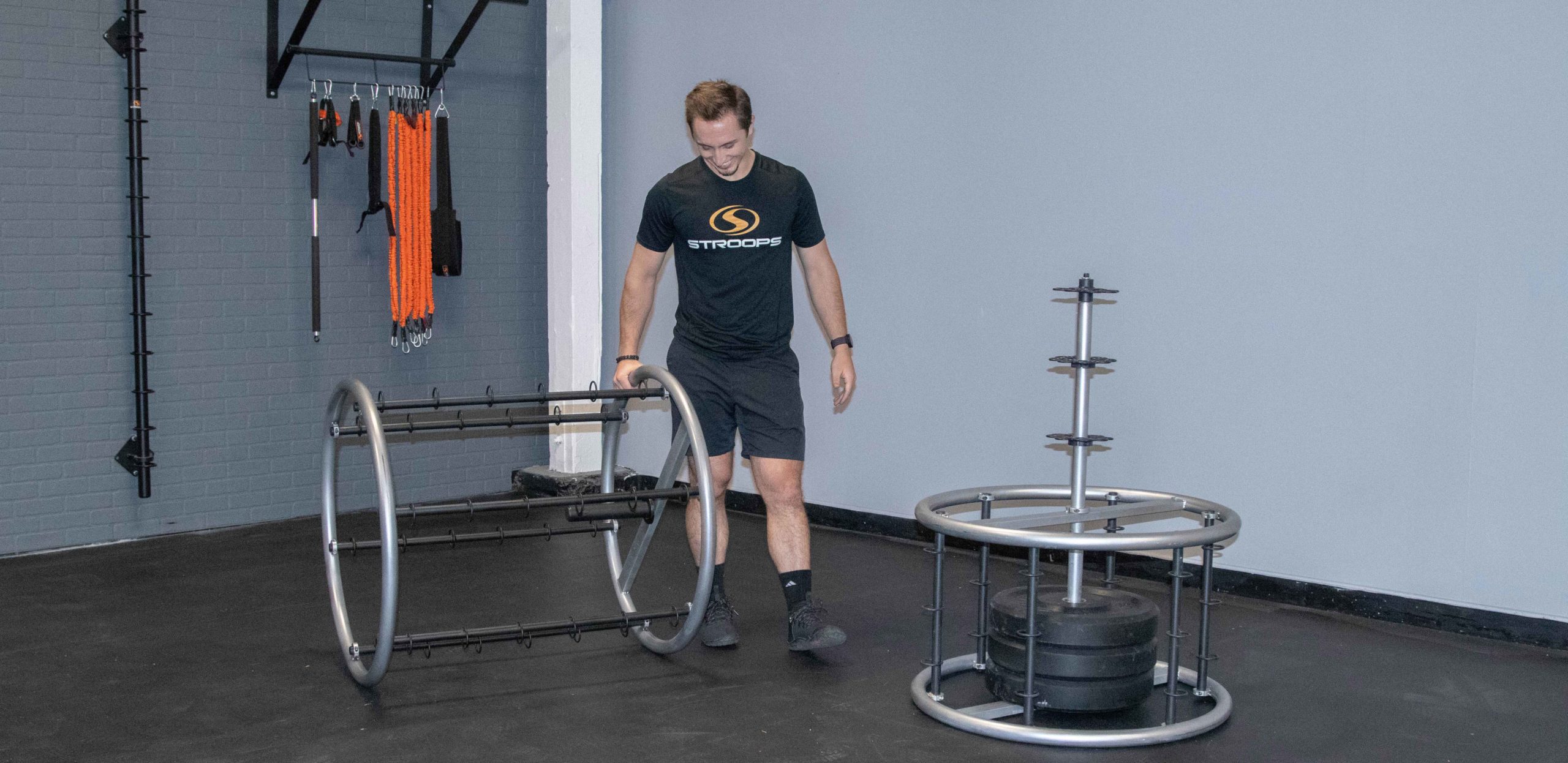 Unique Training Characteristics 
However, besides being fun and portable each anchoring system is built for unique purposes. The Connectus is designed stand at the same height as a ballet barre but also designed to pair perfectly with Slastix. So not only may you hold barre classes, but also pilates and general fitness as well. While the Revolution has a a rotating top to allow for more athletic training.
Community to return for
But no matter which anchor system is best for you and your small group training sessions, we promise these anchors are unlike any other. From the first few hesitating moments to the final drips of sweat, all participants will leave feeling energized and full of spirit, ready to come back for the next class.