Dorbarre is your one-of-a-kind personal barre. It fits on any normal-size door, and our unique design makes for a sensible, easy setup. It's also compact enough to either quickly remove and store away or just leave it up for the next session. Have confidence as you show your elegance.
Product Details
| | |
| --- | --- |
| Weight | 5 lbs |
| Dimensions | 23 × 5 × 3 in |
Shipping and Returns
We offer free shipping on orders over $100. Learn more
Our metal products are made to order and have an average lead time of 7-10 days.
Lead time for our "soft goods", such as our resistance bands, accessories, and most attachments, have a lead time of about 3 days.
Returns are available within 30 days of the date of purchase. Learn more
Warranty
All metal fabricated products, such as our anchoring systems and plyo boxes, carry a 5-year frame warranty and a 1-year wear and tear part warranty.
Stroops "soft goods" carry a 6-month commercial warranty and a 1-year home use warranty.
Portable. Compact. Limitless.
With a design that is the first of its kind, the Dorbarre is your solution for a portable, compact barre session. Dorbarre is designed to go on any normal-sized door and won't get in the way, so you can either easily take it down when you're done or keep it up and ready for your next session. Setup is a breeze; just attach the barre to the brackets, then strap it into the top and sides of your doorframe. The entire setup weighs less than five pounds.
The Dorbarre may not be the only portable barre in the fitness space, but when our competitors talk about a portable barre, you ultimately end up with a barre that's either a much higher cost, or it's not designed well enough to support every kind of exercise you ought to be able to use it for. Traditional barres in dance or ballet studios are fastened to a wall, giving you the ability to push, pull, and lean on it as you work through your exercises. That's the kind of design you deserve to have in your home.
The Dorbarre is secured on four ends to optimize strength and sturdiness. The brackets are synthetic and support the aluminum barre. The supports can adjust to be higher and low on the door, making it accessible for all ages. With the Dorbarre, you can bring the studio right into your own home.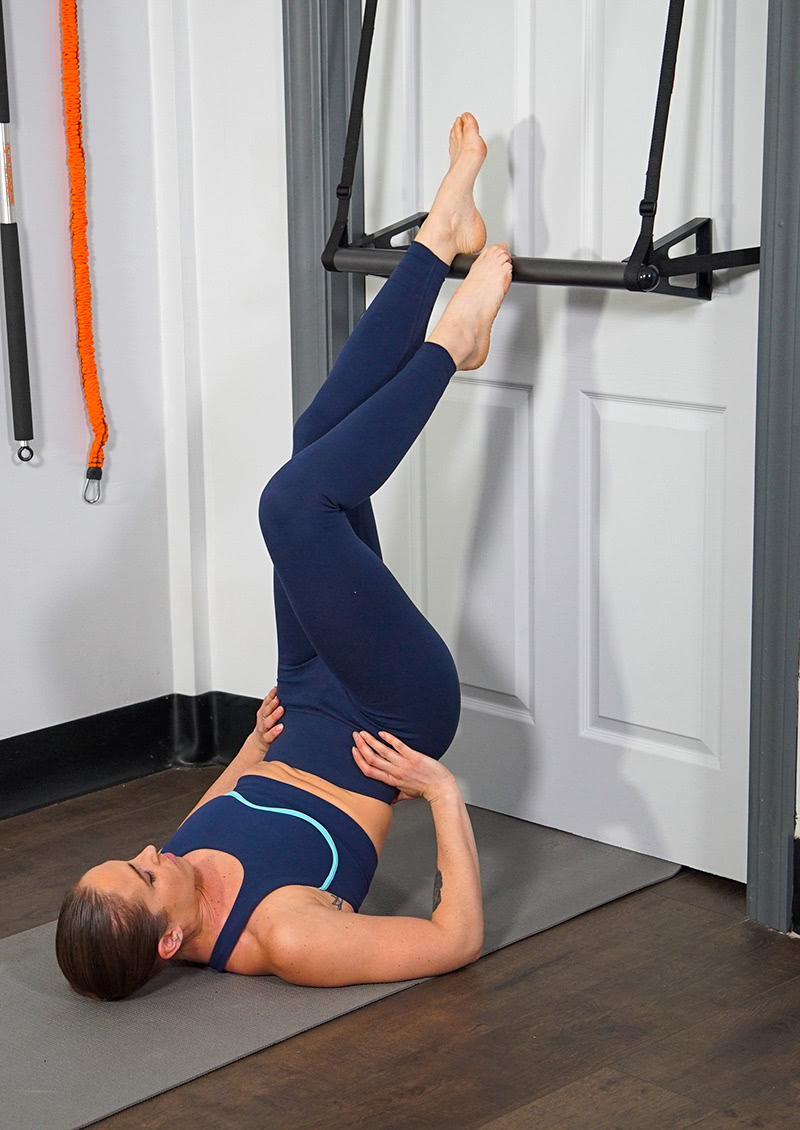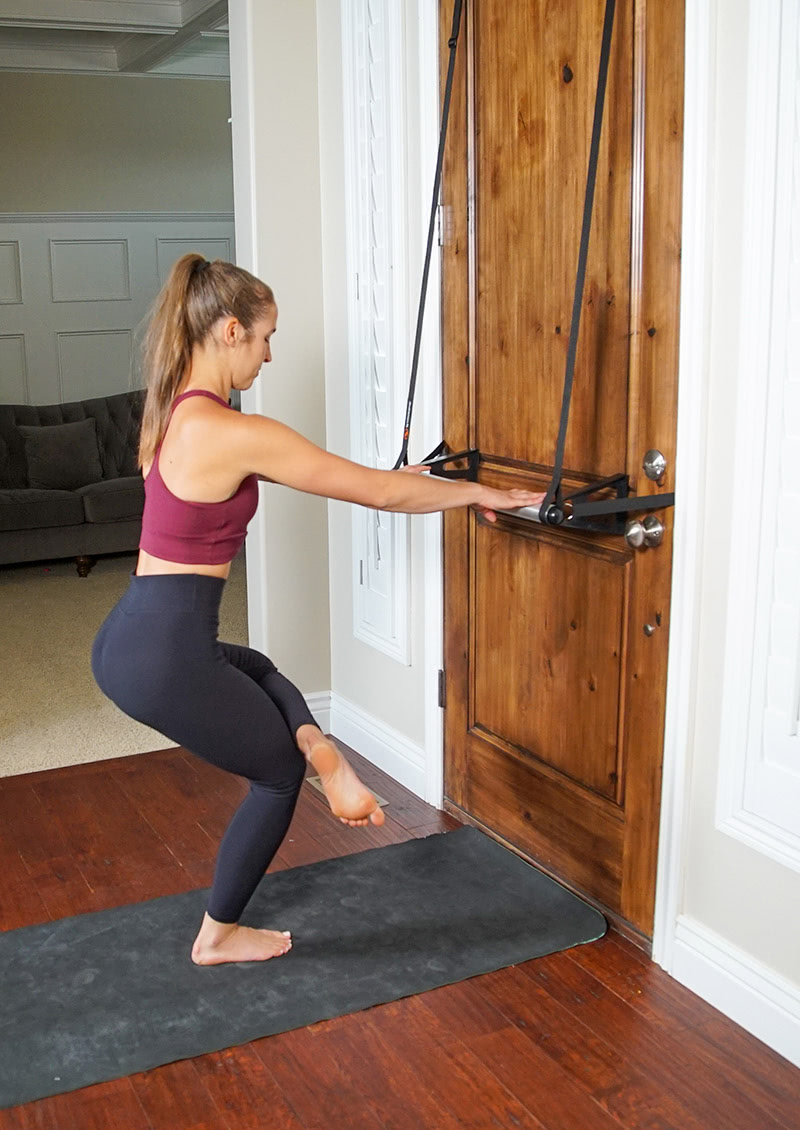 Barre exercise mixes elements of ballet, yoga, and Pilates for a workout that fine-tunes your body and targets hard-to-reach muscles. With the Dorbarre, you will also improve your balance and flexibility as you stretch different muscle groups along the barre. The trouble is being able to get access to a barre without crowding your home with expensive, rigid equipment, or spending your money constantly on studio/class fees.
The Dorbarre simplifies all that. It's perfectly collapsible, cost-effective, and the barre is just 26 inches long. With the Dorbarre, you'll get deep muscles tuned in:
Arms
Legs
Glutes
Chest
Shoulders
Exercises with the Dorbarre can go the next level with our Slastix resistance bands to toughen those muscles and elevate your body.
Looking for training ideas?
Our free Training Room will guide you on your fitness journey with hundreds of videos, from specific exercises to full workouts, led by professional Stroops personal trainers.