Power up your explosive muscles using the Stroops Base Sled. This rugged steel push sled will force you to get low and engage your whole body for an explosive, plyometric push. Built to support up to 360 pounds, this sled also features detachable push handles that can slot in on either side of the base.
Product Details
| | |
| --- | --- |
| Weight | 56 lbs |
| Dimensions | 37 × 25 × 6 in |
Shipping and Returns
We offer free shipping on orders over $100. Learn more
Our metal products are made to order and have an average lead time of 7-10 days.
Lead time for our "soft goods", such as our resistance bands, accessories, and most attachments, have a lead time of about 3 days.
Returns are available within 30 days of the date of purchase. Learn more
Warranty
All metal fabricated products, such as our anchoring systems and plyo boxes, carry a 5-year frame warranty and a 1-year wear and tear part warranty.
Stroops "soft goods" carry a 6-month commercial warranty and a 1-year home use warranty.
The Stroops Base Sled is a 91-pound steel-constructed push sled. It has a weight capacity up to 360 pounds. The sled features one 16-inch base ring to add weight plates of your choice. The shape and design forces you as the user to get low and engage your whole body to push it along.
The handles are detachable so you can easily slide them out of their slots. The sled has slots on both ends to push in either direction. The feet are designed for equally efficient movement either forward or backward.
Lastly, the Base Sled features steel rings on each side to go from pushing to pulling. Simply attach a rope and go to work.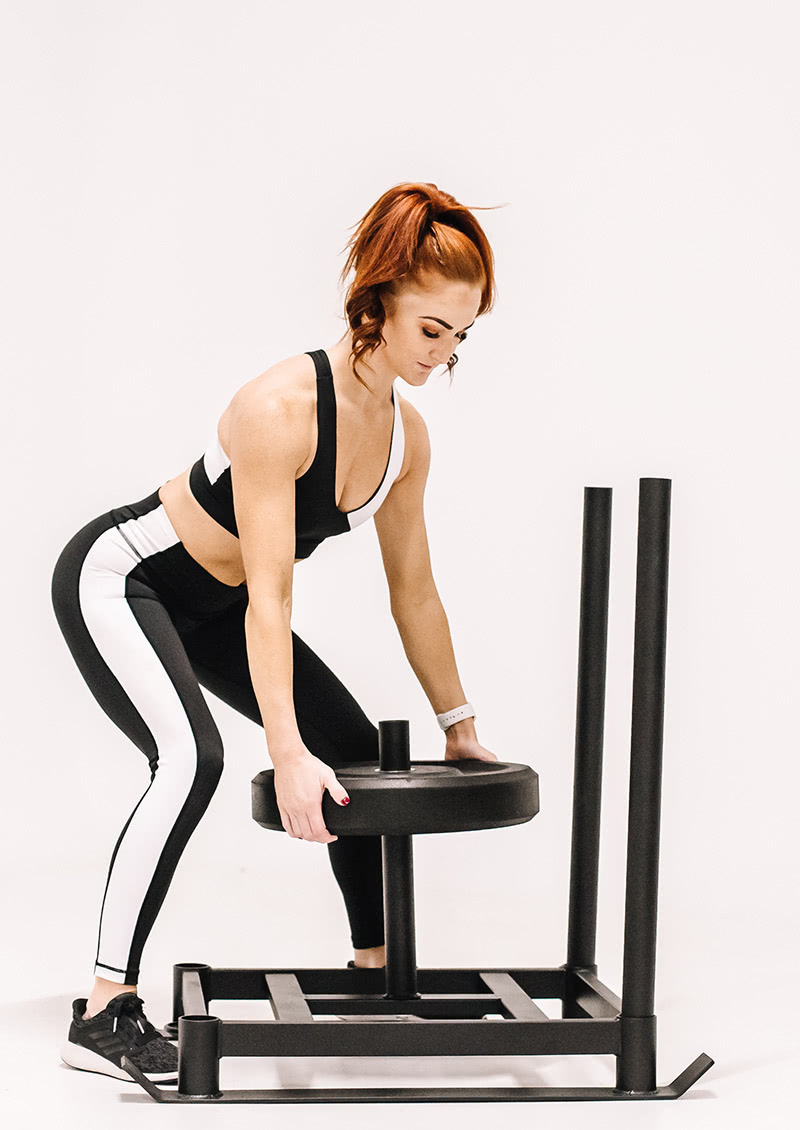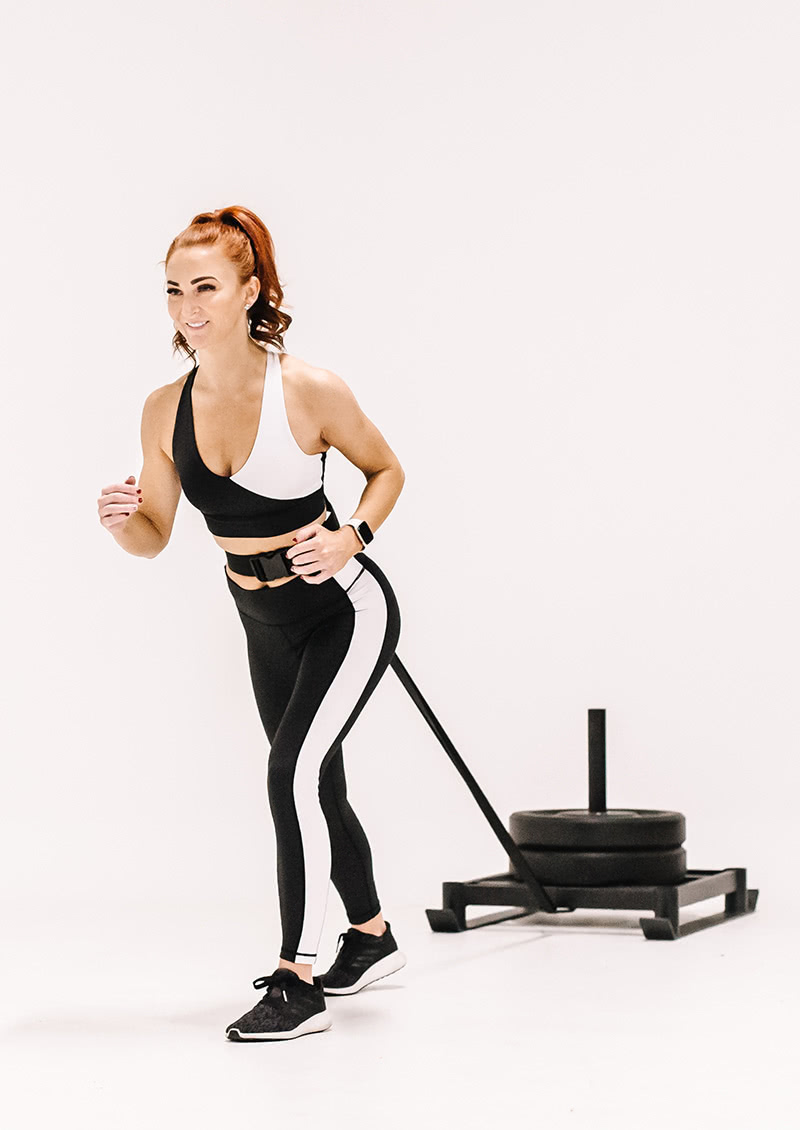 Using the Base Sled is all about unlocking explosive power in your whole body. It is the ultimate tool for power and conditioning. Even as a full-body exercise, pushing the sled will mostly focus on your legs and glutes, supercharging your lower-body strength.
The rings on the sled make it possible to change up your drills by pulling instead of pushing. By attaching a battle rope, the Sled can either be an anchor for stationary exercises. It also can challenge you even further by pulling the sled to better engage your back and core muscles.