Most Popular Length
Our most popular Slastix length is our 36 inch. We recommend this length because it allows enough stretch distance for most types of training without being too long and cumbersome. We include the four of the 36″ inch Slastix in the Stroops VITL Kit, our best selling resistance band training kit. But just because the 36″ inch Slastix is good for most people, doesn't mean it is what is best for your training.
The Right Length for your training
Stroops Slastix come in lengths ranging from 12 inches all the way up to 72 inches. The smaller Slastix are typically used for replacement parts for products like the Striker, Stroops full body resistance band training suit. Shorter Slastix are also utilized for custom training setups and are offered online for convenience. The middle range Slastix are perfect for most indoor training with the 36″ inch option being most popular. The longer Slastix such as the 72-inch Slastix are great for exercises that need a large movement area, such as jumps and sprints. Through years of serving the fitness community we have built our length selection to fit all training needs.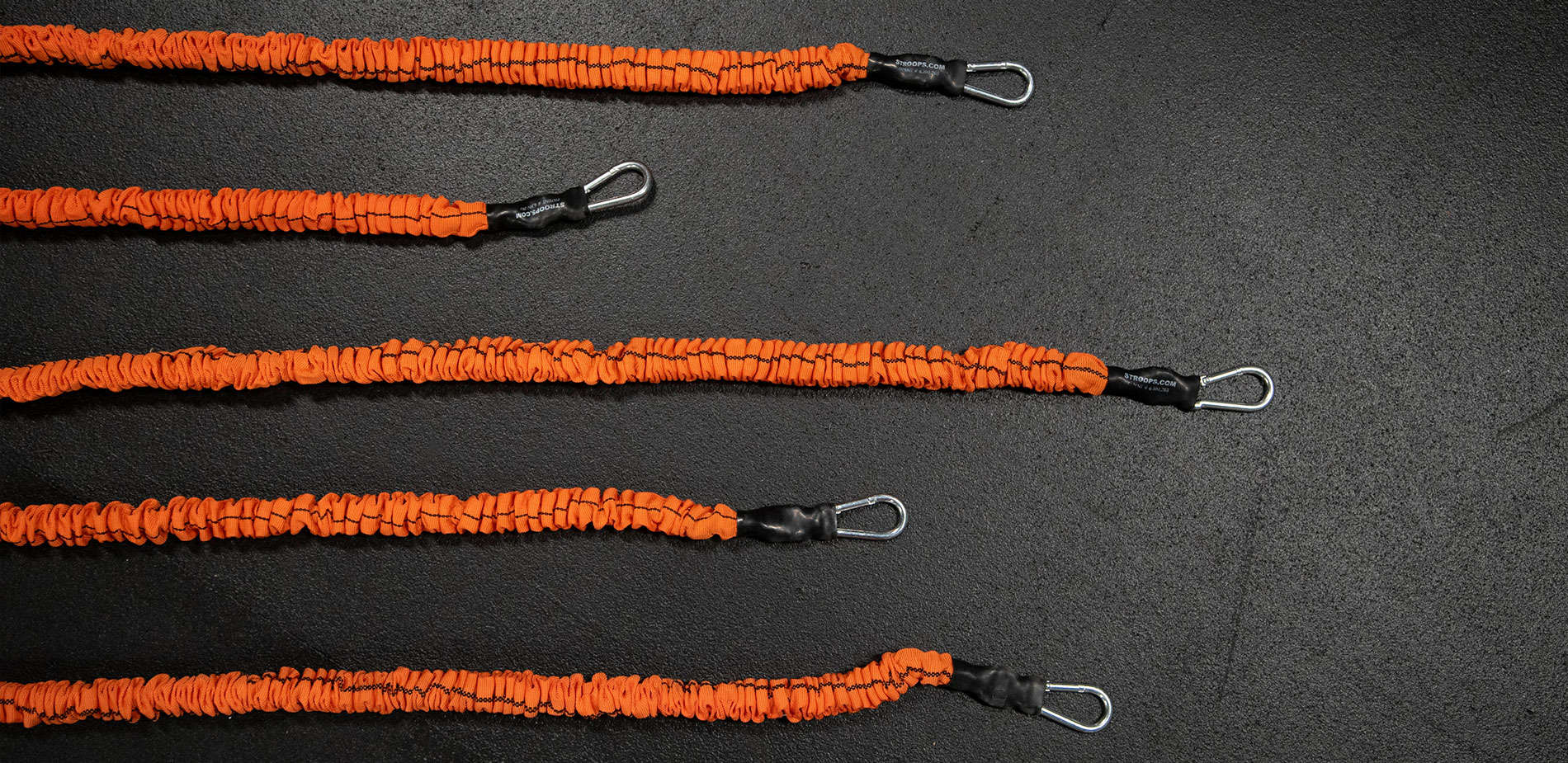 Special considerations for slastix length
As you select your Slastix length, remember that the length listed is the length of the un-stretched resistance bands. All of the Slastix have a 3:1 stretch ratio. So if you have a 72-inch Slastix (6 feet) then it will stretch out to 216 inches long (18 feet). It is important to understand max stretch length because you will need the appropriate space in your facility to accommodate the length of your Slastix training zone.
If the lengths offered online do not meet the needs of your training, please call or email customer service and we can discuss custom orders for special lengths. Lastly, if you have any questions about picking your Slastix length call in and a Stroops representative will help take care of you.