Starting Your Journey
As a beginner just starting out on a fitness journey every aspect of working out may seem overwhelming, especially entering into a gym environment. At Stroops we are striving to make fitness more accessible to anyone, not just those who are already good at it. So if you are just starting out and looking for some staple moves to tone, shape and sculpt your upper body then grab a band and test out these moves.
Limited Equipment and space
We understand being new there's a higher chance you'd rather workout in your own home with little to no equipment. So for this moves all you'll need is a Toner.
A Toner is our version of a basic resistance band. It has two handles on each end of the band. But unlike normal resistance bands, the Toner features our Slastix (sleeved-elastic) technology to keep you comfortable and safe.
So getting started for these moves just find an open space and something sturdy to wrap your band around for a few moves. That's it. You won't need anything besides yourself and the one piece of equipment.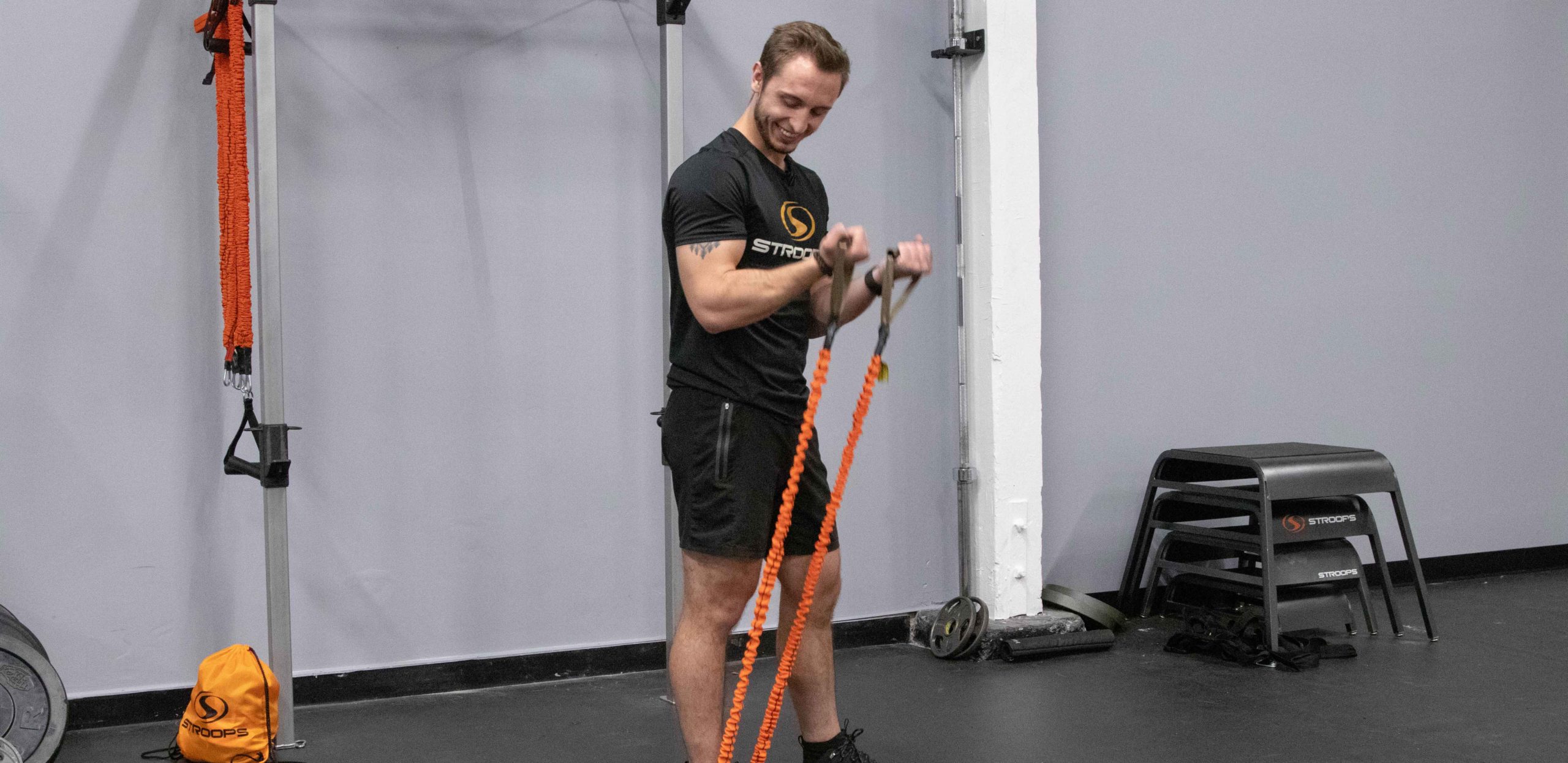 MOVES
Chest Press
Overhead Press
Row
Tricep Extension
Bicep Curl
*For a visual representation of what each move is, check out the video above.
Tips for Your Workout
Each of these moves may be used independently or paired together to be used as an entire workout.
If any of these moves are too difficult, or maybe your band is just a little too strong for you starting out, make sure to regress each move. An easy way to do so is by dropping one handle and giving yourself a little less resistance strength. Or for moves like the chest press and row, just move your body closer to where you have your band wrapped to proved less tension on the band.
As you're getting used to these moves, never feel as though it is a bad thing to regress the moves. It is better to preform each exercise correctly with less resistance than to go big and build bad habits that will hurt your body.
As the cliche saying goes, it's not a race; it's a marathon.
So have fun with these moves and happy training.